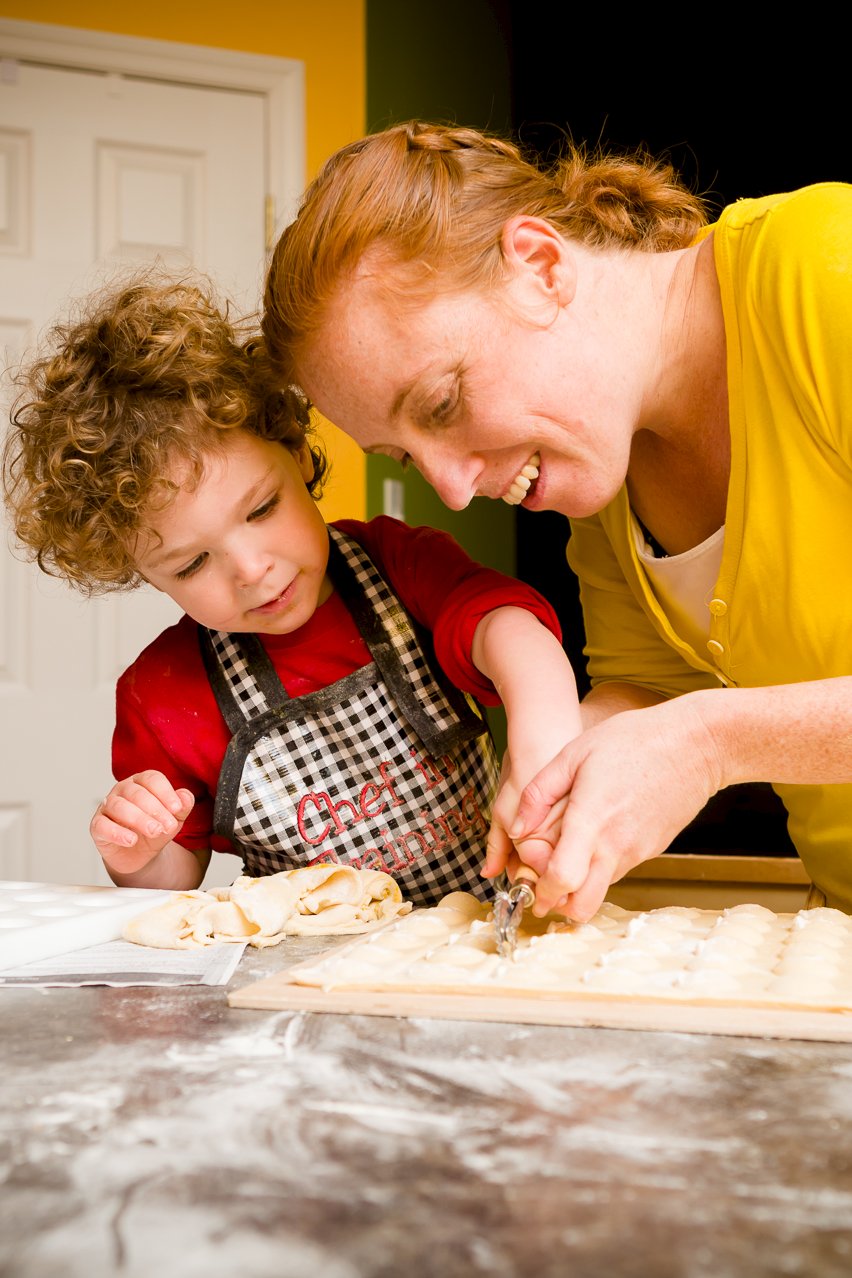 Back in 2008, my friend Bryan (the one who showed me how to make acorn flour) taught me how to make ravioli. I filled the ravioli with apple cinnamon filling, deep fried it, and used it to top apple cinnamon toasted ravioli cupcakes.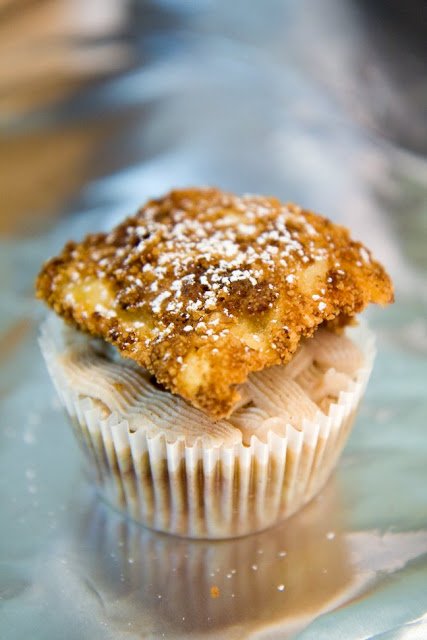 This year, I made pumpkin ravioli with a much younger man – Myles, my 3 year old son.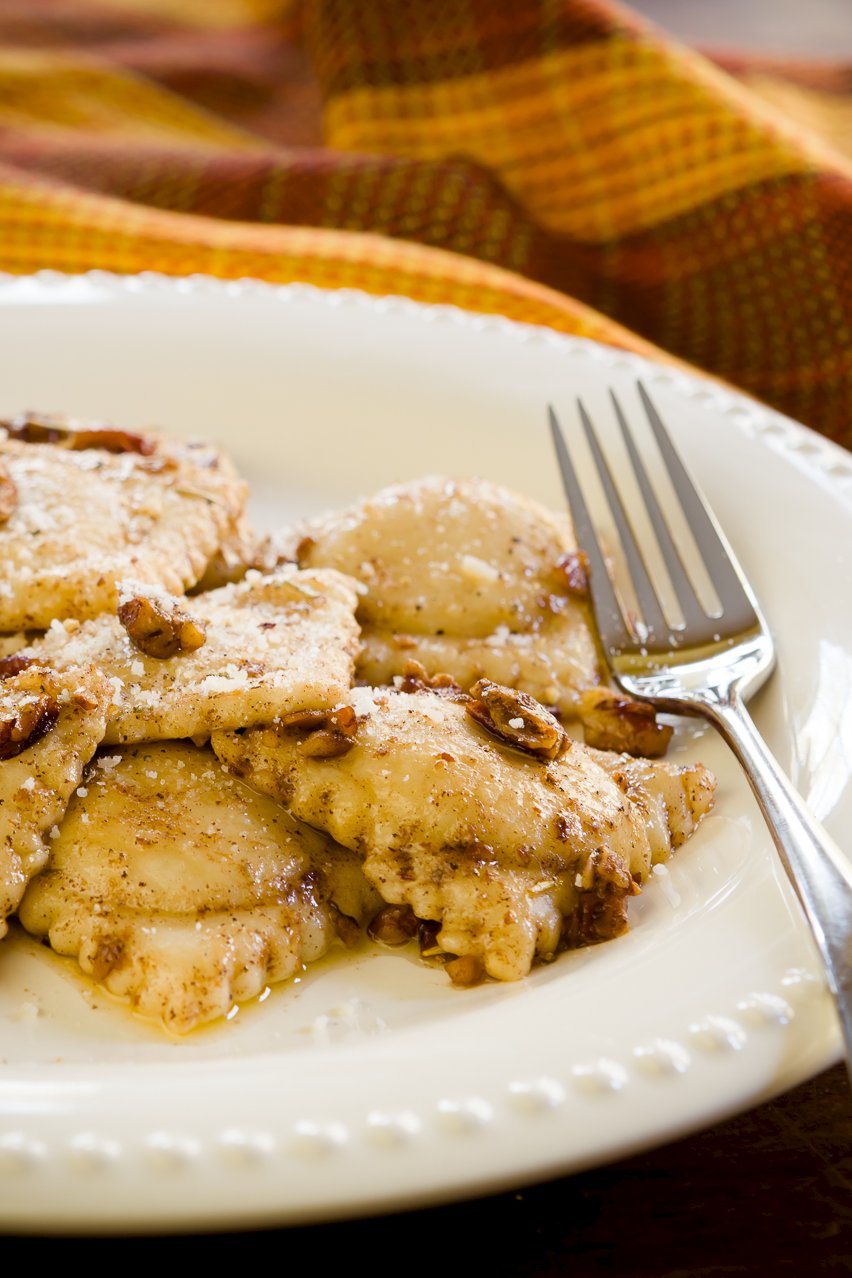 Myles loved the experience – he's still talking about it! You can find the recipe, more photos, and my tips on cooking with a toddler on FEAST magazine's website. Head on over!