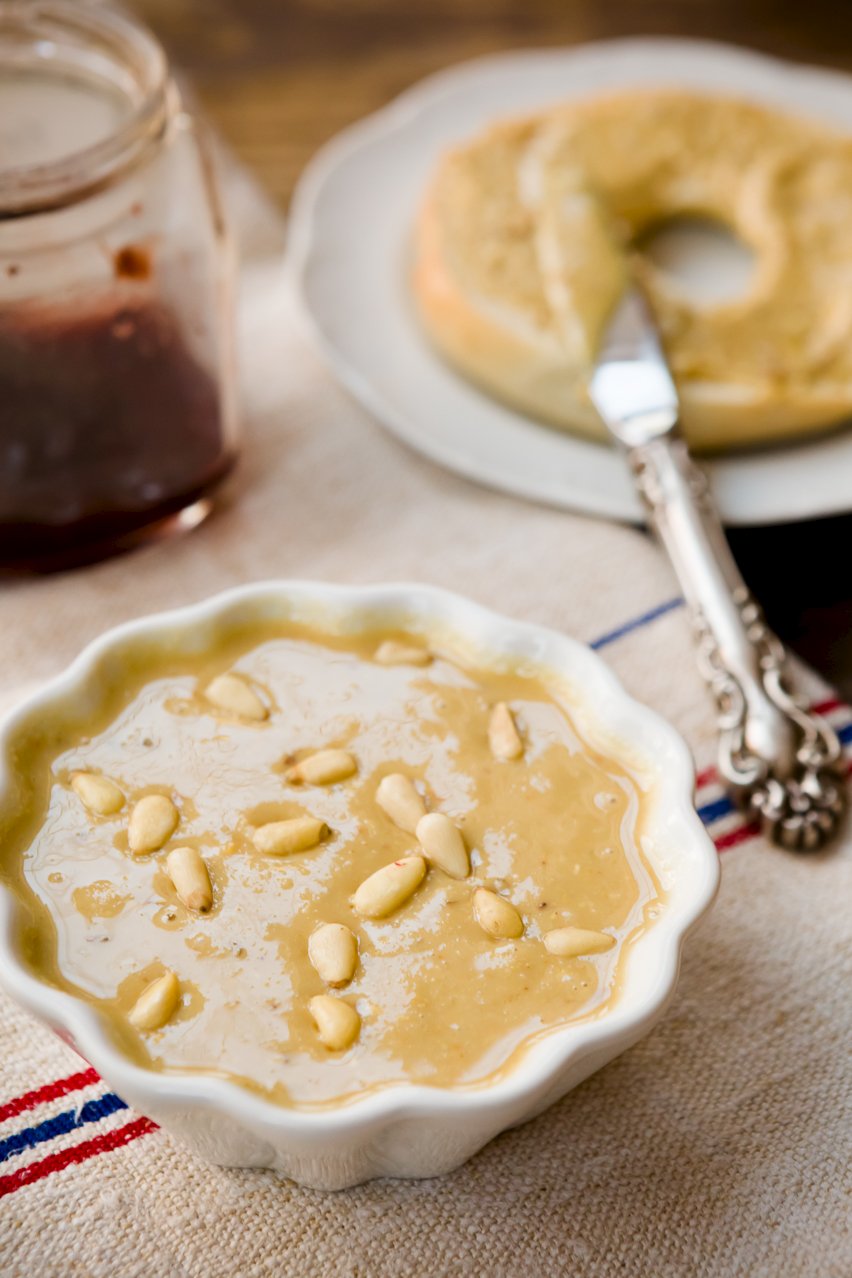 Pine nut butter on toast (or anything you would spread peanut butter on) is a simple special treat for someone in your life with (or without) nut allergies.  Pine nuts, as it turns out, are not nuts – they are seeds!  Therefore, pine nuts do not need to be avoided by people with nut allergies.  Hooray!  And, because pine nuts are so soft, they are incredibly easy to turn into nut butter – just whizz the toasted pine nuts and a touch of vegetable oil a few quick times in a food processor.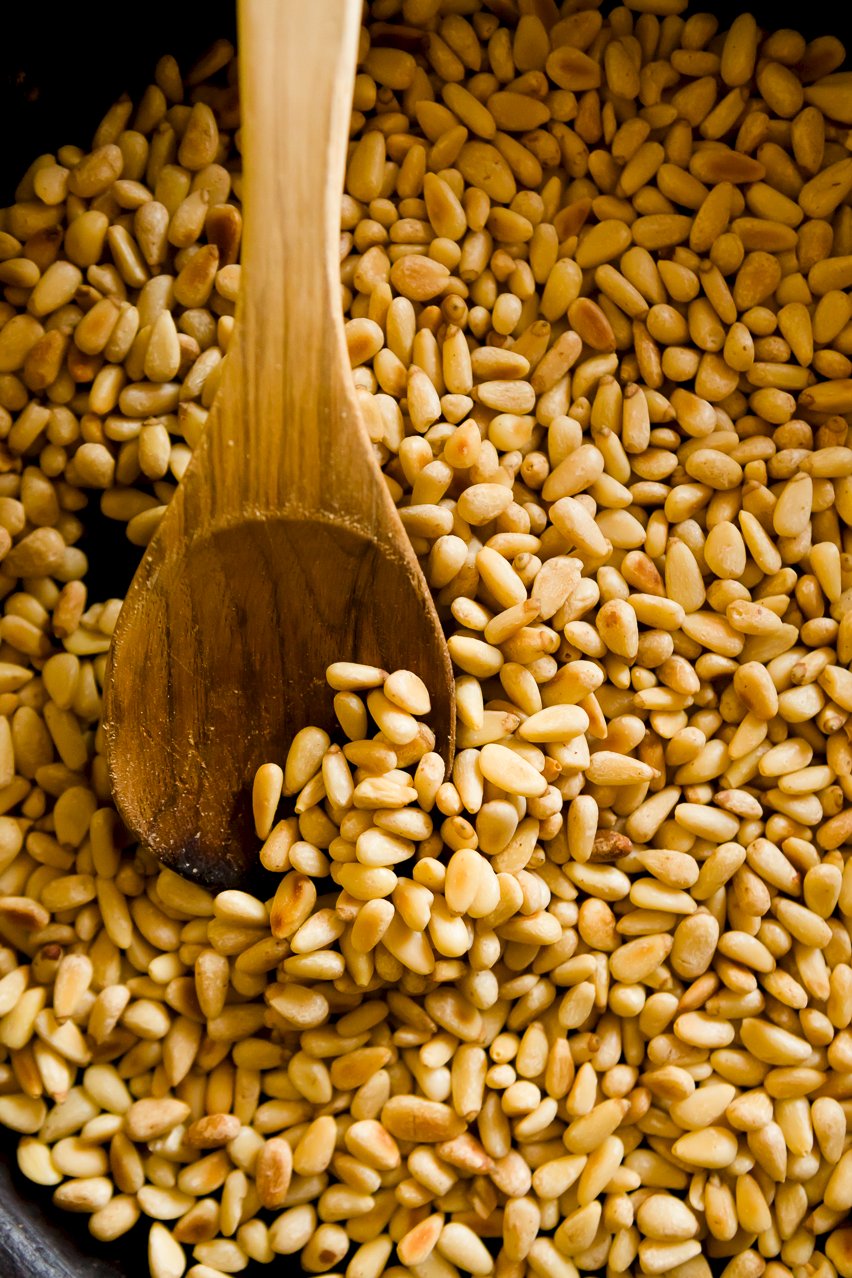 Toasted pine nut butter tastes like nut butter (peanut, almond, or whatever kind you are used to), but with a toasted pine nut aftertaste.  It goes particularly well with raspberry jam.  You'll see over the course of the week how I've used that flavor combination to create a more sophisticated twist on peanut butter and jelly bar cookies and cupcakes.
Toasted pine nut butter is not meant to be an everyday thing – the high cost of pine nuts doesn't make that a very economical choice.  But, splurge occasionally for an indulgent and healthy treat!
If you've tried this recipe, please RATE THE RECIPE and leave a comment below!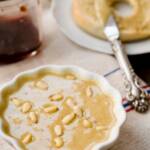 Toasted Pine Nut Butter – Nut Allergy Safe
Servings
1
cup toasted pine nut butter
Ingredients
2

cups

pine nuts

3

tablespoons

vegetable oil
Instructions
Heat up a skillet on medium-low heat.

Add pine nuts to the hot skillet and stir frequently until slightly toasted, about five minutes.

Food process pine nuts with oil until you have a fairly smooth nut butter with just a few chunks.

Store in the refrigerator.