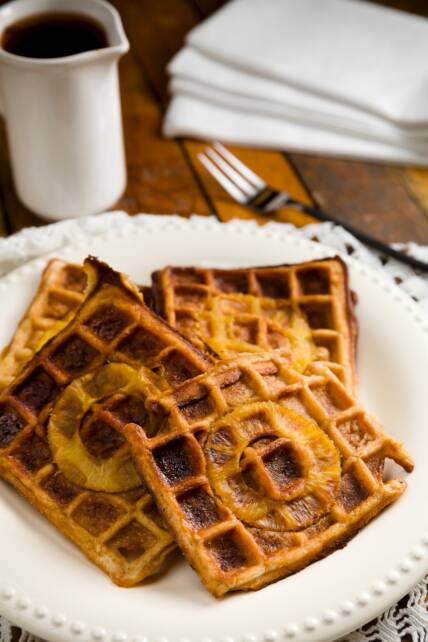 Pineapple upside down waffles were born out of my mom's request for pineapple upside down cake and my desire to make something a little more unique.  I first experimented with throwing pineapple upside cake batter on the waffle iron.  This was a fail – batter stuck to the iron and the waffles fell apart in my hand.  I eventually settled on a technique involving regular waffle batter, brown sugar, and pineapple rings.
I love how the pineapple rings totally merge with the waffle batter in these pineapple upside down waffles.  What I love even more is the pineapple upside down cake flavor the waffles take on when pineapple juice spills onto brown sugar-covered waffle batter.
Although Jonathan claims that all pineapple upside down cakes have maraschino cherries, my mom's cakes never did so I left them off.  If you must include them, I'd add the cherries after the fact as a garnish.
If you've tried this recipe, please RATE THE RECIPE and leave a comment below!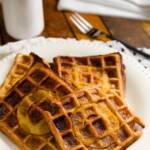 Pineapple Upside Down Waffles
Ingredients
Your favorite waffle batter

Any waffle batter will do here. It doesn't need to be anything fancy.

2

teaspoons

brown sugar per waffle

One pineapple ring per waffle section.
Instructions
Heat waffle iron according to manufacturer's instructions.

Spray with a non-stick cooking spray.

Pour the waffle batter onto the waffle iron as you would for normal waffles. Let the waffle batter cook until it is solid, but not brown or crispy.  In my waffle iron, this took two minutes.

Leaving the waffle on the waffle iron, fill each depression in the waffle with brown sugar.

Place a pineapple ring in the center of each waffle section.

Spread a little brown sugar on top of the pineapple ring.

Close waffle iron and cook until sugar starts to caramelize. This took four minutes in my waffle iron.

Eat while still hot. We found these sweet enough to eat without syrup, but if you want to add some, go for it!
If you like this, you'll also like…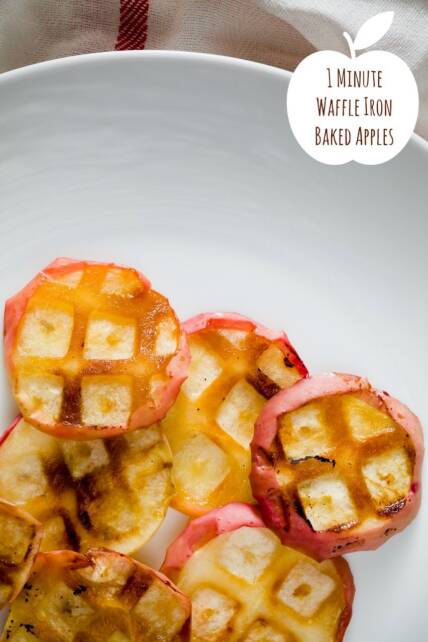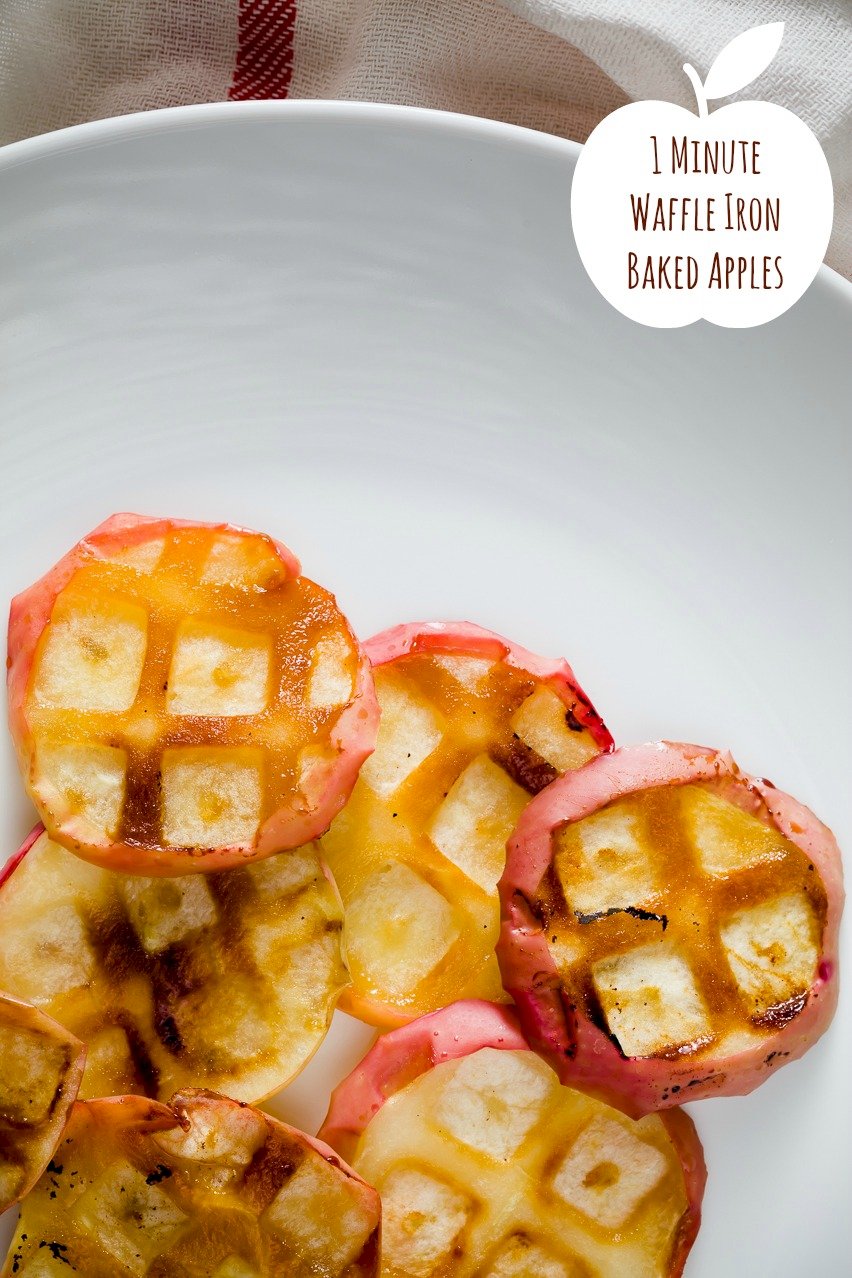 If you like this idea, I bet you'd also like my waffle iron baked apples.  You could even try using apples instead of pineapple in upside down waffles!