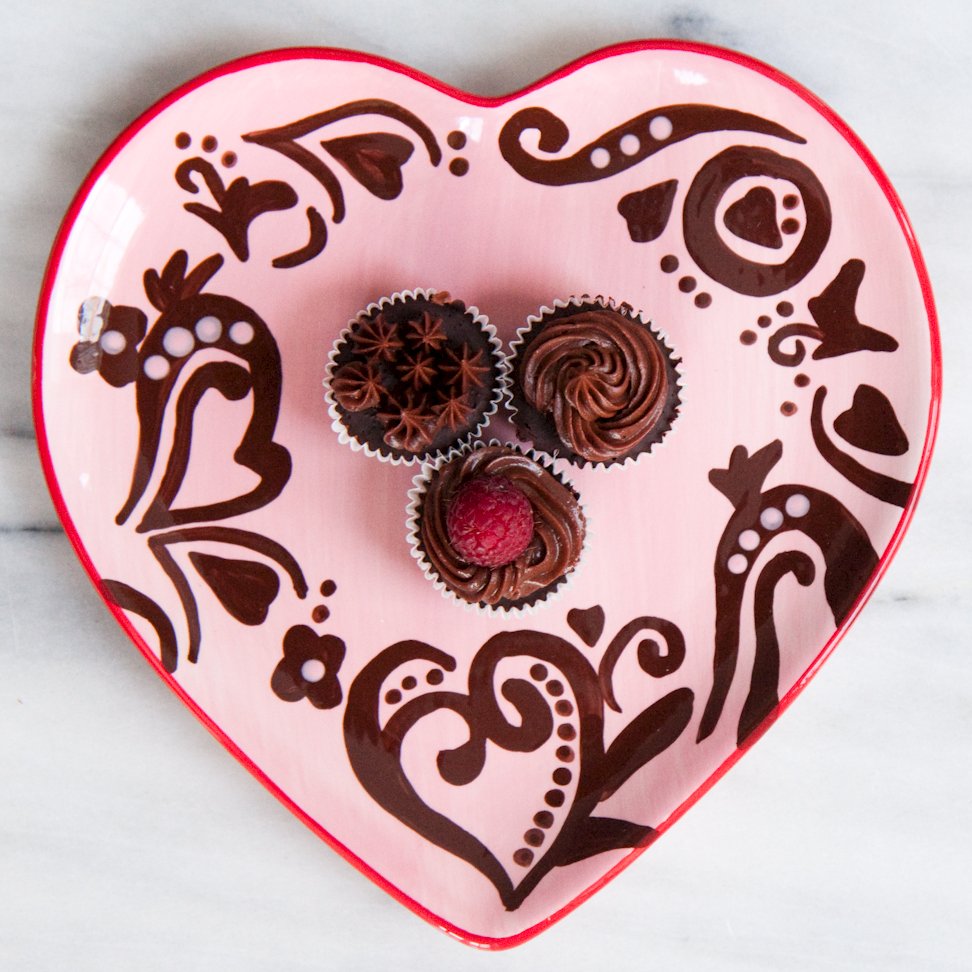 Note to ladies reading this:

Stop reading now and send this post to the special guy in your life.


Note to men looking for the perfect Valentine's Day gift: You could give your Valentine a box of chocolates for Valentine's Day, but wouldn't a box of homemade flourless chocolate mini cupcakes be better? Both are decadent and bite-sized, but the latter shows that you care just a little bit more than she might have even realized. Yes, guys, I am suggesting that you bake these for your special lady. You can do it, and she will love your for putting forth the effort.
How to Make Flourless Chocolate Mini Cupcakes
The last time I made flourless chocolate cupcakes, they weren't quite so sexy. I made them for Passover. However, the recipe remains the same. Follow the instructions from that post, only cut the baking time in half to make mini cupcakes. You'll end up with some decadent, rich, and fudgy cupcakes that will definitely put her in the mood for whatever you've got planned later.
Other Valentine's Day Cupcake Ideas