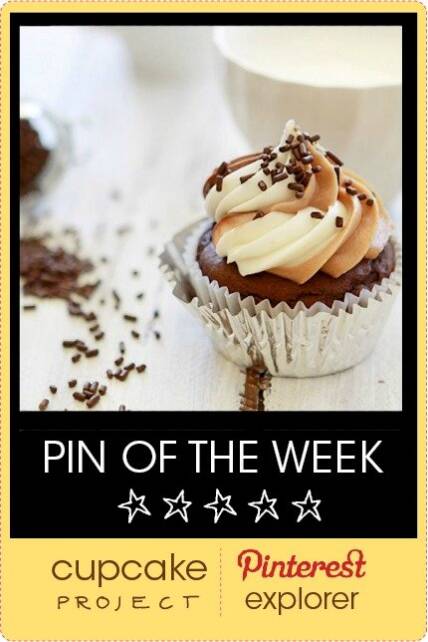 This week's Pin of the Week chosen by Outstanding Explorer Faye Rodriguez is Nutella cupcakes by Goodlife Eats.  The pin was repinned over 400 times on our Nutella Cupcake Pinterest board – and with good reason.  A Nutella cupcake on its own is totally lovable, but this one has a swirl of three different cream cheese frosting flavors on top: vanilla, almond butter, and Nutella.  Swirling three flavors onto one cupcake is not as hard as it sounds.  Katie from Goodlife Eats has a great tutorial on swirling multiple frostings that walks you through the whole thing – easy peasy.
Goodlife Eats is PACKED with sweet and savory recipes, plus tales from Katie's life – kids, style, and travel.  Visit and prepare to spend some time exploring.
This Week's Outstanding Explorer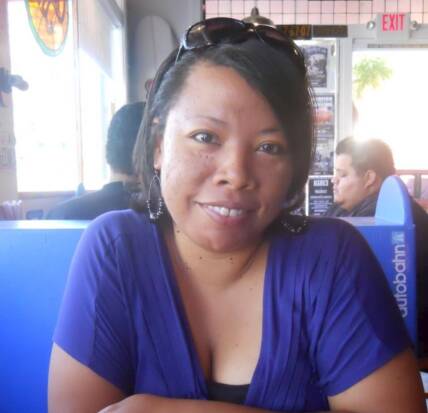 This week's Outstanding Explorer (read my post about Pinterest Explorers for more information) is Faye Rodriguez from sunny California.  She and her friend Yvonne run the blog Live Bake Love.  Faye is the first Explorer to win the Outstanding Explorer award more than once (her first win was back in October).  Faye is also one of the two Cupcake Project project Facebook interns.  She, along with Sarah Lynn Wells, has been doing an outstanding job sharing all kinds of cupcake fun on the Cupcake Project Facebook page.
Faye is one of those bakers with a secret power: she is able to bake things that she doesn't eat.  I have no idea how people do this!  She's well known for baking amazing cheesecakes, but she can't eat dairy. Don't miss her Bailey's Irish Cream chocolate swirl cheesecake, cherry cheesecake bars, and her birthday cake Oreo cheesecake cupcakes!
Faye's favorite Pinterest board is our cupcake jewelry board because it was her pins there that helped her earn her first Outstanding Explorer award.  I think she needs a cupcake necklace for that bare neck in the photo above.  Faye, after you read this, pick out your favorite necklace from the board and – as long there as there are no gemstones involved – I'm getting it for you as a thank you and a reward for your second big win!