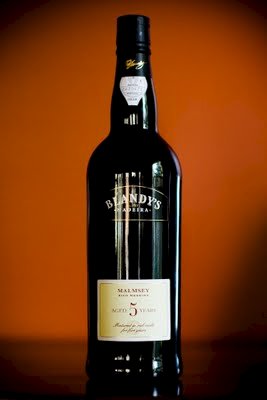 THIRD UPDATE: We have a winner! Thanks to everyone for playing! You guys had some great guesses!
SECOND UPDATE: We still do not have a winner. Now, I'm going to give you a huge hint and the first person to correctly guess the dessert will win. Once someone gets it correct, I will close the comments and post about the cupcake. Ready??
Here we go: The dessert recipe is found somewhere on Marisa's blog, The Creative Pot. (Sorry Marisa, you are not eligible to win.)
UPDATE: I still have not received a correct guess. Here's a hint: The cupcake contains a small amount of jam. If I don't receive a correct answer by the noon deadline, I'll give a second hint. Be sure to check back!
My next cupcake is a based on a dessert which is traditionally served with wine made from the same grapes as the bottle of wine in the photo above.
Name that dessert.
All correct guesses by noon central time tomorrow (Thursday, Nov. 19) will be entered to win an OXO prize pack which includes a medium silicone spatula, 11" whisk, and a silicone pastry brush. I personally own the whisk and the pastry brush as well as a slew of other OXO products (my favorite is the jar opener) and can attest to their quality.
Note: If you are a friend of mine and have tasted the cupcakes or simply heard me talking about them, you are ineligible. Sorry.
Second Note: If you want to enter to win an even bigger prize, check out the Challenge Butter Taste of the West Sweepstakes. The connection between OXO and Challenge Butter is what got me these prizes to give to you. More about that later. And, no, this isn't a hint.