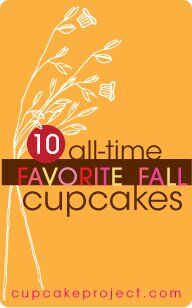 I love the flavors of Fall, and as the temperature drops, it's so nice to have a home filled with the warmth and smell of fresh baked goods.  Since people always ask me about my favorite cupcake recipes, I've put together this list of my ten favorite Fall cupcakes.  Happy baking!
---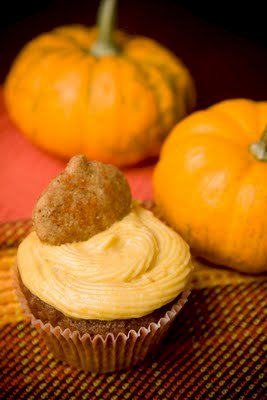 Pumpkin Cupcakes with Pumpkin Cheesecake Frosting
With pumpkin in the cupcake and the frosting, these cupcakes are double the pumpkin fun!  Be sure to also try making your own homemade pumpkin graham cracker toppers (there's a link to the recipe in the post); the grahams are great fun to make with kids!