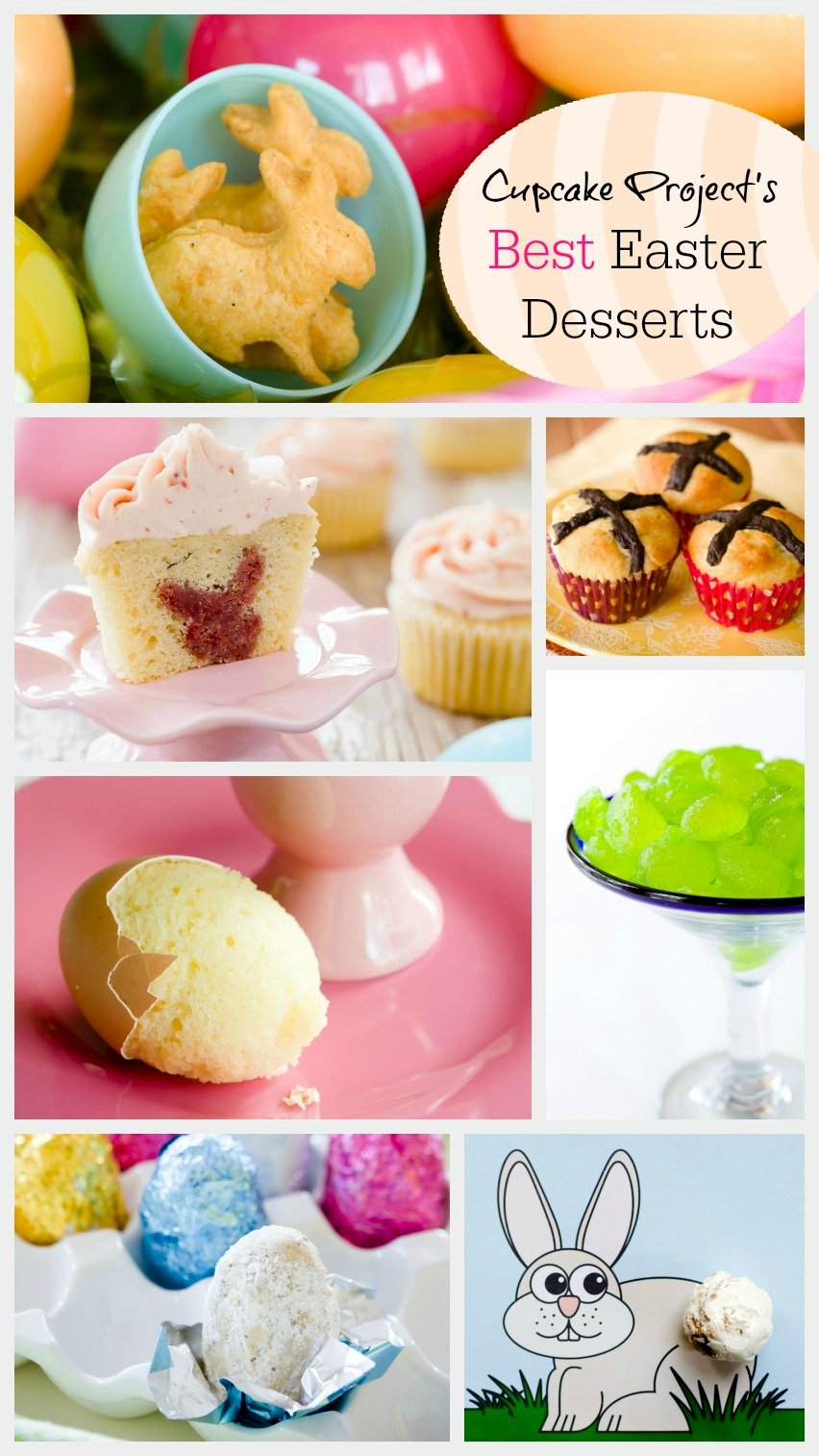 Just in case you've missed a couple of my best Easter dessert ideas, I have put them all in one place. I hope that everyone who is celebrating has a sweet weekend!
I'd love to see your best Easter dessert ideas, too! Please post pictures to the Cupcake Project Facebook page.
My Best Easter Dessert Ideas
Easter Cupcakes with a surprise bunny hidden inside – These cupcakes are a crazy fun Easter dessert idea and not as hard to make as you might expect!
Hot cross buns stuffed with strawberries and chocolate – My hot cross buns are a meant-to-be twist on the classic.
Cupcakes baked in real egg shells – If you missed this post, you have to check it out! I even have a version where the eggshell is dyed and the cupcakes have a fake yolk center.
Homemade jelly beans – I'm not going to lie; this Easter dessert idea isn't easy, but it's awesome! You can make the jelly beans in any flavor you want!
Easter egg cookies – These coffee hazelnut cookies taste like upscale Mexican wedding cookies – wrap them in foil to make them look just like chocolate eggs.
Bunny Tails – These are little homemade powdered donut holes. In the post, I have a printable of a bunny that you can give to each child to color before they add the edible tail.
Goldbunny crackers – This one is more of a snack than a dessert. It's the Easter version of goldfish crackers. Goldbunny crackers are perfect for little ones who can't wait for the meal to start.