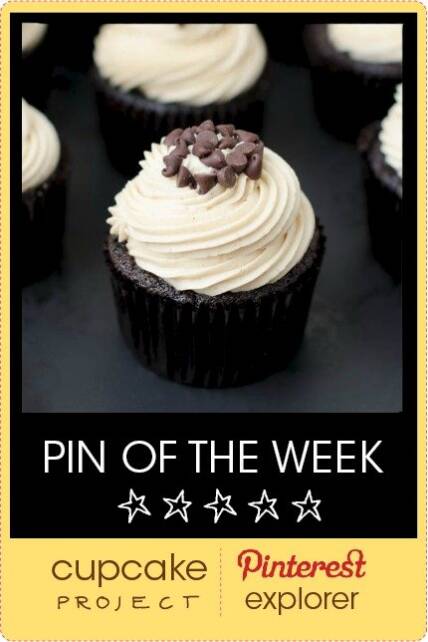 This week's Pin of the Week chosen by Pinterest Explorer Julie Loch-Tepper is mocha chocolate chip espresso cupcakes from Natasha's blog, The Cake Merchant.  While you're checking out the Pin of the Week, be prepared to get lost in the dazzling array of desserts over at The Cake Merchant.  Don't miss Natasha's mint chocolate Oreo cupcakes and her pumpkin cupcakes with cinnamon cream cheese frosting.
What's particularly fitting about this mocha cupcake recipe being the Pin of the Week is that these cupcakes contain mayonnaise.  Just yesterday, I talked about making homemade mayonnaise for a caramel apple aioli and had already planned to share a cupcake recipe with mayo in the near future.  Mayonnaise is the secret ingredient in many moist chocolate cupcakes.  I even experimented with it when I was working on the Ultimate Chocolate Cupcakes.  However, too many of my Explorers were scared off by that ingredient for it to make the final cut.
The Pin of the Week is on our Cup O' Joe board.  Check it out and repin it!
This Week's Outstanding Explorer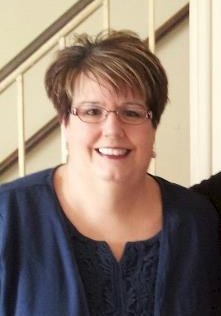 This week's Outstanding Explorer is Julie Loch-Tepper (her friends call her Jules and her 8 year old niece has always called her JuJu).  Jules (I like to think that we're friends) lives in Mishawaka, Indiana – minutes away from the University of Notre Dame.  She's a twin (she's older by five minutes).  Jules adores anything chocolate and coffee – naturally her favorite Explorer Pinboard is Cup O' Joe!
Jules is a power pinner!   She finds tons of pins for super niche topics that I never would have dreamed of.  Look at all these Barbie cupcakes she found and also don't miss her board dedicated to cupcakes for doctors and nurses.
I love Jules's giving attitude:  "When I see something, the first thing I think of is, 'Who can I make this for?'"
A year and a half ago, Jules  had a life-altering health event. After five surgeries and continued treatment, she decided that the stress of working in the corporate world was a thing of the past. She's now continuing to heal and taking care of her disabled husband.
Jules loves decorating cupcakes and being creative with with colors and designs.  As she pins, she thinks about a twist that she can put on the pins to make them her own.  This will no doubt be put to use as she plans to open her own cupcake and event planning business!  I can't wait to hear all about it!
Congrats, Jules, and happy pinning!