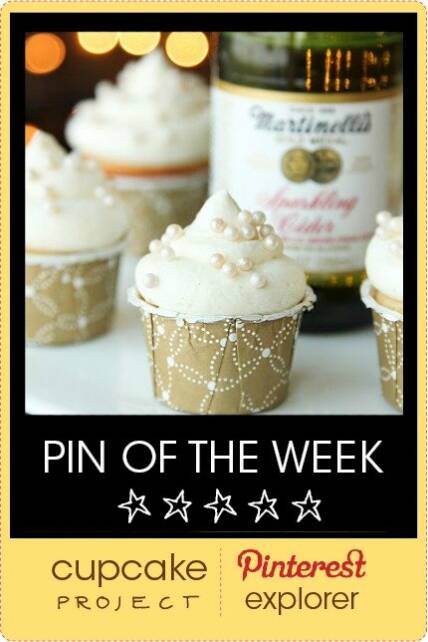 This week's Pin of the Week chosen by Pinterest Explorer Karyn Granrud (Pint Sized Baker and Dieter's Downfall) is mini sparkling cider cupcakes from Natalie's blog, Life Made Simple.  Life made Simple is a simply gorgeous food blog that is sure to inspire you!  The Biscoff stuffed snickerdoodles, salted caramel hot cocoa cookies, and mini eggnog cheesecakes are a few of her not-to-miss creations.
The Pin of the Week is on our Wine Cupcakes board (even though the cupcakes don't contain wine, we thought they fit in).  Check it out and repin it!
This Week's Outstanding Explorer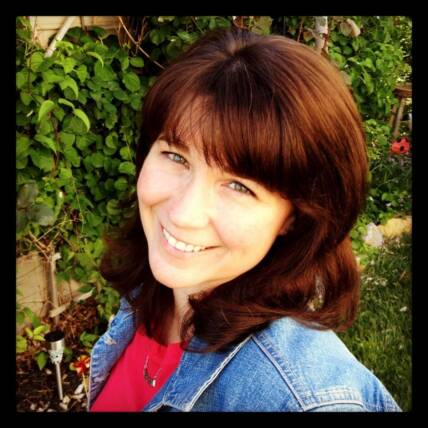 This week's Outstanding Explorer is Karyn Granrud.  Karyn was born and raised in Hawaii, went to college in Arizona, got a job in Virginia and is now blogging in West Virginia.  She went to college to be a pilot and worked as a flight instructor and corporate pilot for 10 years before deciding to turn to better paying opportunities and a more predictable schedule behind a desk.
Karyn is the author of TWO fantastic dessert blogs, Pint Sized Baker and Dieter's Downfall.  Pint Sized Baker is all about fun, semi-homemade, kid-friendly desserts. On the flip side, Dieter's Downfall is all about decadent homemade desserts that are each made over a three day period.  For example, on Pint Sized Baker, she has simple recipes for chocolate-dipped Oreos and pretzels and a gingerbread mansion; on Dieter's Downfall, you'll find a chocolate butterscotch pecan tart (I want that now!) and hi hat brownies (the totally outrageous brownie version of hi hat cupcakes).
Karyn is a blogger whom I highly respect and I'm thrilled to have her as this week's Outstanding Explorer.  I hope that you are able to take a few minutes to head to one of her blogs and congratulate her.
National Cupcake Day
I couldn't let you go without informing you that December 15 is National Cupcake Day!  The Pinterest Explorers have been hard at work on a celebratory Pinboard with some of our favorite cupcake flavors.  It's yet another fun board to explore!