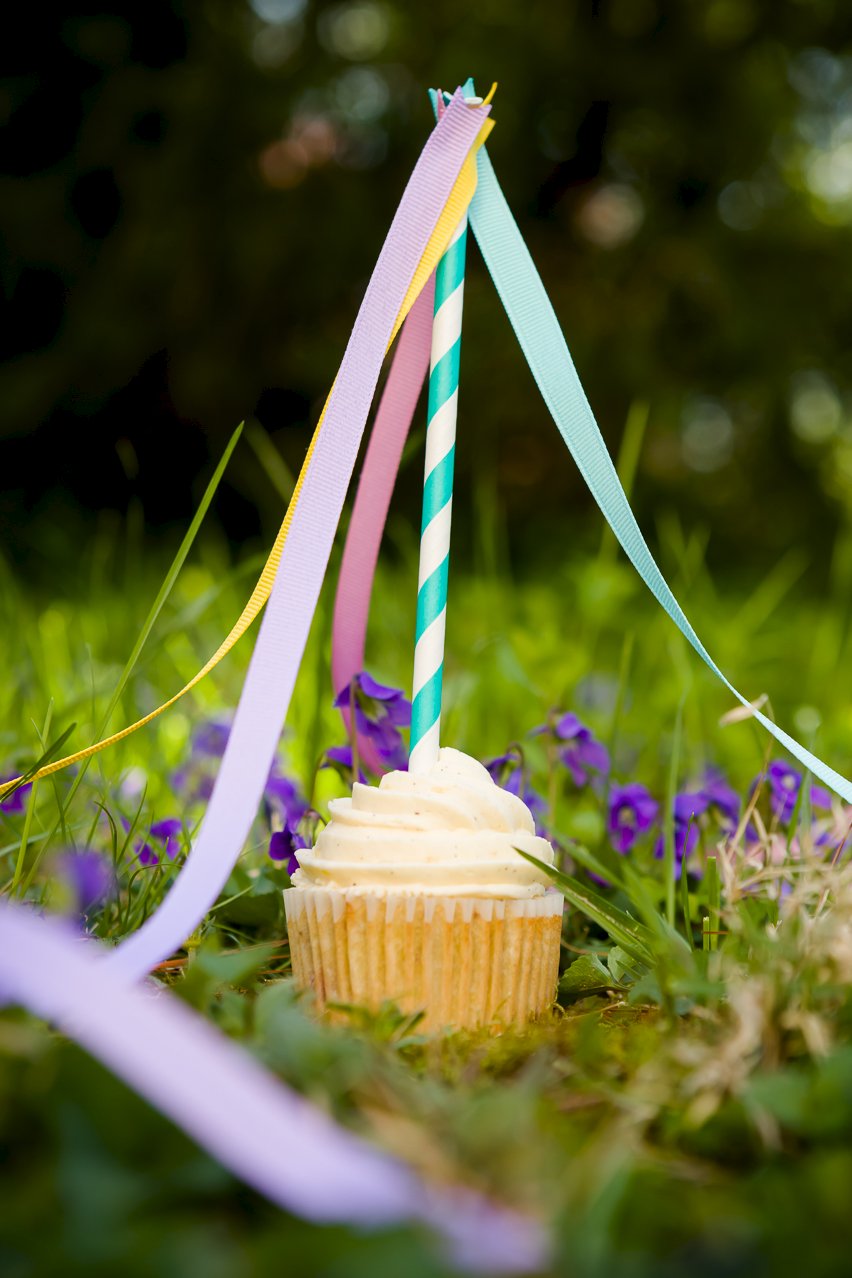 May Day is near and dear to my heart – it's my birthday!! It is not, however, a holiday typically observed in the United States. In fact, I never danced around the maypole until my mid-twenties when I searched hard for a May Day event in St. Louis. I wanted to learn more about my birthday holiday. What I found when I attended the event was a very small group of people who were truly joyous (singing, dancing, and being generally merry) about the coming of May (I liked t0 think of it as the coming of my birthday!).
This year, I've created celebratory May Day cupcakes. My cupcake's maypole is a homemade pixy stick with ribbon glued to it (a hot glue gun works best, but I'm sure plain white glue would do the trick). I modeled my May Day cupcakes after the Mini May Pole Cakes by Studio DIY on Instructables. They also used a straw for the Maypole, but I turned the straw into a pixy stick!
If you are from a country that celebrates May Day, enjoy yourself and know that I may show up on your doorstep some day ready to celebrate with you. I plan to have a huge May Day birthday party somewhere outside the United States one of these days.