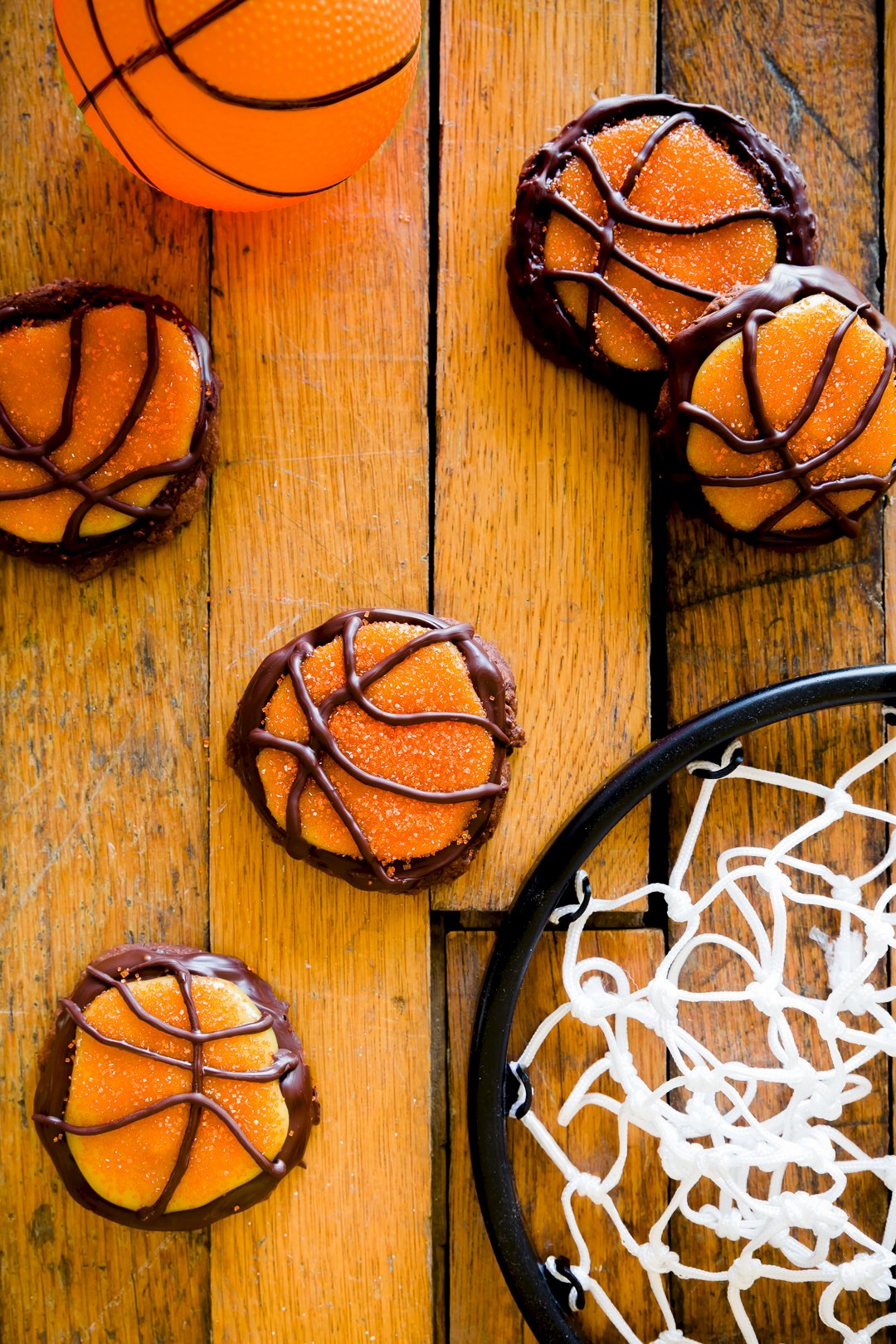 Have you been to a March Madness party? I never have, but I hear it's a thing and it seems that I'm the last to know. If it is, it wouldn't be nice of me to leave you ill-prepared. So, I've created mad good March Madness cookies!
These March Madness cookies use two recipes that you've seen from me recently – my double chocolate brownie cookies and my orange curd. Together, the flavors create a wonderful "hoop"la in your mouth!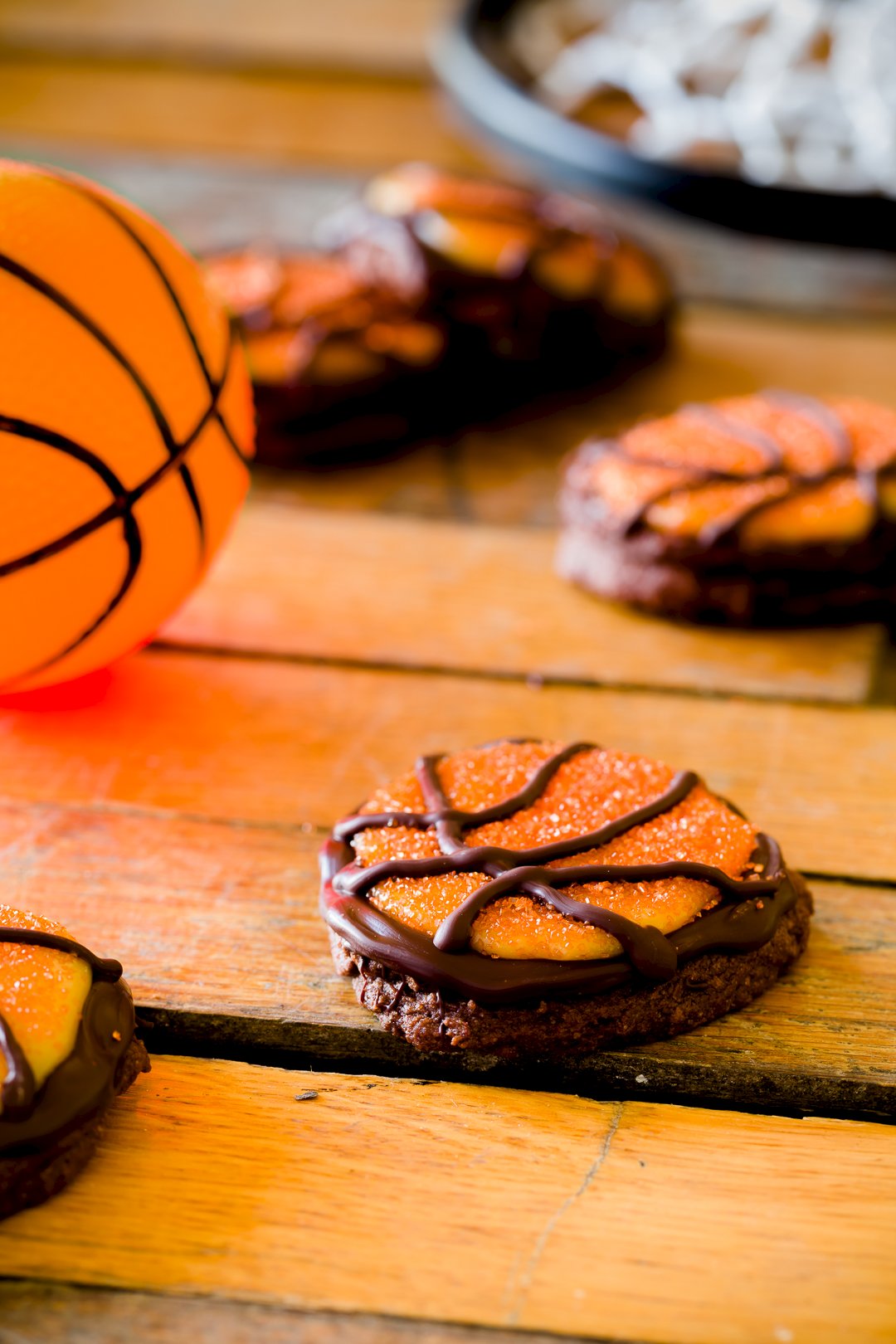 Here's how these March Madness cookies work:
Start with my double chocolate brownie cookies or any chocolate cookies.
Temper chocolate and pipe a ring around the edge of each cookie.
Spread orange curd or lemon curd or even orange-colored vanilla frosting inside the circle.
Sprinkle with orange sanding sugar.
Pipe chocolate lines onto the basketball as shown in the photos.
If you aren't eating the cookies within a few hours of making them, store in the refrigerator and bring back to room temperature before serving.
Happy hoops!