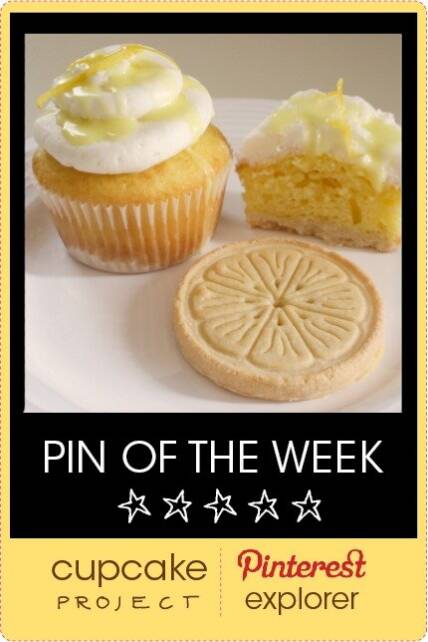 This week's Pin of the Week chosen by Pinterest Explorer Ms. Margaretha Madison is Lemonades Girl Scout Cookie Cupcakes from Chica and Jo.
The cupcakes, like the cookies, have a shortbread crust.  They are then topped with a lemon cake.  Chica uses a cake mix for this portion; if you are a from-scratch baker, I would suggest using Ultimate Vanilla Cupcakes without the vanilla bean and with a 1/4 to a 1/2 teaspoon of lemon extract (depending on how strong you want the lemon flavor).  The cupcakes are topped with fresh lemon frosting and drizzled with lemon glaze.
Look out, Girl Scout cookie fans, as Chica's site could be dangerous for you.  She also has recipes for cupcake versions of Peanut Butter Patties and Thin Mints.
The Pin of the Week is on our Girl Scout Inspired Cupcakes Board.  Check it out and repin it!
This Week's Outstanding Explorer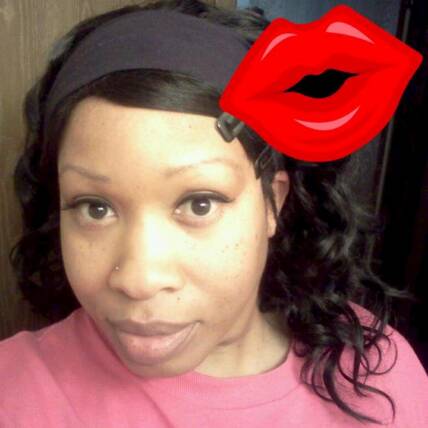 This week's Outstanding Explorer is Ms. Margaretha Madison, a.k.a. Ms. Margaretha Frenchvanilla Madison or Ms. M & M.  As if those nicknames weren't enough, she also goes by Lady M for her business, Lady M's Sweet Treats (no website yet).  Ms. M & M loves baking and she graduated with honors as a Baking/Pastry Chef in 2011.  She is currently pursuing her MBA in New Venture Development.  She hopes to be able to open up her own bakery and she's studying to be a wedding planner.  I have no idea when she sleeps!
Ms. Margaretha Madison entered a national baking contest in 2013 and five of her six recipes were finalists out of thousands of entries: cinnamon peanut butter brittle, three ingredient macaroons, bread pudding, lemon bundt cake, and chocolate orange swirl bundt cake.  She also won a first time cookie contest at her township library.
Although Ms. Margaretha Madison is skilled with all kinds of baked goods, she particularly loves baking cupcakes.  "They are so easy to make and I love coming up with my own creations and decorating them. I love the fact you can make them in so many different sizes for everyone of all ages. They are so easy to tote around."  Her favorite cupcake is red velvet and anything with a filling.
Ms. M & M told me that she is "honored to be the Explorer of the Week.  It was a complete shock.  If I had a cupcake crown, sash and wand, I would be wearing them right now and take a selfie for my Facebook page."  I wish that I had a cupcake queen outfit to give her!
Congrats, Ms. Margaretha Frenchvanilla Madison, and thanks for your fantastic exploration.  In your own words:
Life can be as sweet as you make it. Keep Calm and Cupcake On!