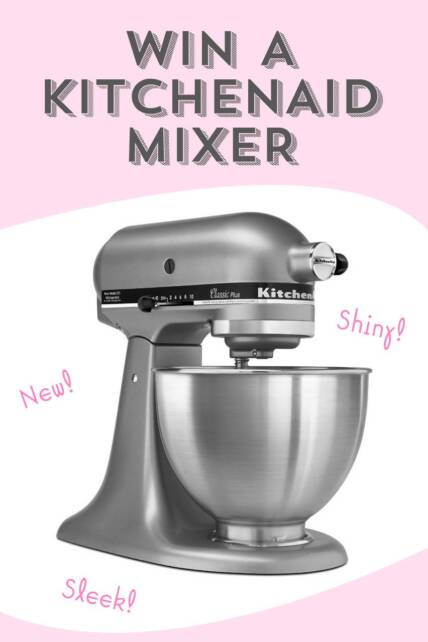 Seriously, people, who doesn't want a new KitchenAid mixer?
Even if you already have a KitchenAid mixer, having two is the best way to quickly bake for large parties.  Or, you could give your second one away as an over-the-top-best-friend-forever-worthy present.
How to Enter
The KitchenAid Mixer giveaway is being run through Craftsy – the folks that I've been telling you about for months now.  They're the ones with the free knife skills course that I fell in love with and the modern buttercream class that led to my irresistible tiramisu frosting.
The giveaway isn't just for Cupcake Project readers, but I'd be SO excited if one of you won!
To enter, head to Craftsy and fill out the entry form!
Good luck!!
Note: This post was sponsored by Craftsy, obviously. :)