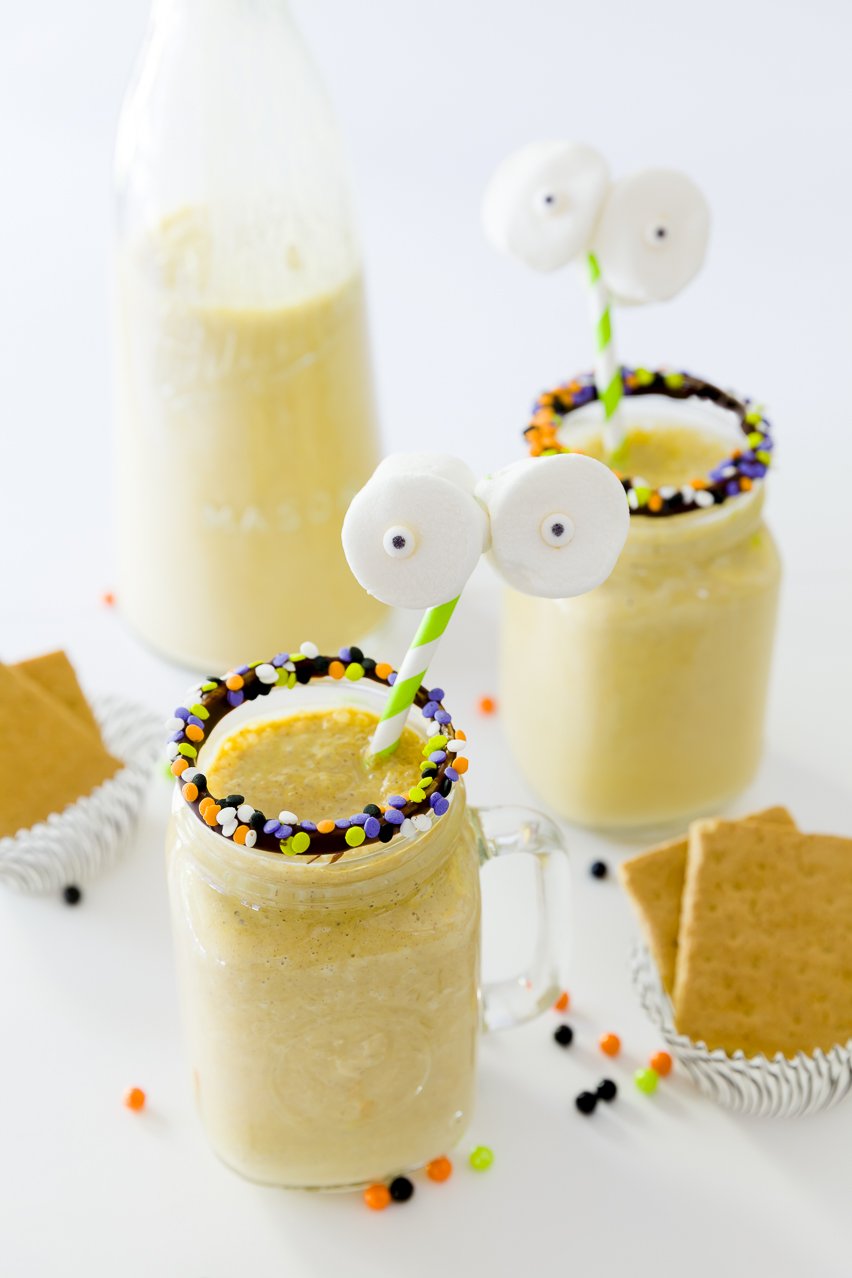 My son Myles goes to a preschool that follows the Project Construct model of education (it's similar to Reggio Emilia, if that means anything to you).  Rather than having a set curriculum, the kids explore topics they are interested in and the teachers act as guides in their experimentation and discovery.  Myles's class has been interested in measurement and the physical properties of objects.  To encourage learning about concepts like height, weight, buoyancy, and temperature, the teachers leave things around the room called provocations.  Provocations are objects that are meant to entice the children to experiment – rulers, tape measures, scales, and tubs filled with water are some examples.
I think of My Baker's Box as a monthly provocation for bakers.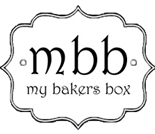 My Baker's Box is a monthly subscription service that sends you a box full of fun, seasonally-appropriate, and often hard-to-find baking supplies.  You won't see flour and sugar in the box, although you might find a fun colored sugar that you've never seen before.  You may remember My Baker's Box from earlier this year when the box inspired me to bake dark chocolate potato chip cupcakes.
This month, My Baker's Box included the Halloweeny sprinkles that you see on the rim of the mug above, the green striped paper straws, the edible pearls in Halloween colors sprinkled throughout the photo, the cupcake liners that I've stashed graham crackers in, the edible eyeballs that I've affixed to the marshmallows, and several other fun goodies.
Receiving the box definitely had me itching to make something for Halloween!  I know it's called My Baker's Box, but once I saw those green straws (meant to be used for cake pops with the included cake pop cupcake mold), I was itching to make a drink instead.
What are Pumpkin Steamers and Why I Love Them
Pumpkin steamers are a hot beverage made with steamed milk, pumpkin puree, pumpkin pie spice, and sweetened condensed milk.  Pumpkin steamers are thick and frothy and taste like you are drinking pumpkin pie.  I'll take my pumpkin pie in any form that I can get (my favorite may still be my pumpkin pie frosting!).  The way I see it, hot apple cider is for September and early October days, pumpkin steamers are for the rest of October through Thanksgiving, and then it's hot cocoa for the rest of the winter.  It's fun to keep switching it up!
The monster eye marshmallows are not required, but they totally make me smile and kids love 'em!  I got the idea from an adorable Better Homes and Gardens drink with meringue eye balls (marshmallows are much easier).
Kid-Friendly Pumpkin Steamers
The monster eye marshmallows are not required, but they totally make me smile and kids love 'em!  I got the idea from an adorable Better Homes and Gardens drink with meringue eye balls (marshmallows are much easier).
Servings
4
large mugs or 6 smaller mugs
Ingredients
Chocolate Sprinkle Rim Ingredients
small bowl of chocolate chips

melted

a couple handfuls of sprinkles
Marshmallow Eye Ingredients
two marshmallows per mug

two eyeball candies per mug

a few drops of something sticky

sweet, and edible (honey, agave nectar, molasses, or anything like that will do)

One straw per mug
Pumpkin Steamer Ingredients
3

cups

pumpkin puree

6

cups

milk

I prefer to splurge on whole milk to make a more decadent drink, but any will do.

1/2

cup

sweetened condensed milk

2

tablespoons

pumpkin pie spice
Instructions
Chocolate Sprinkle Rim Instructions
Chill mugs in the freezer for a few minutes until they feel really cold.

Spread melted chocolate on a small plate or in a drink rimmer.

Pour some sprinkles onto another small plate.

Press rim of a chilled mug into chocolate, raise and let drip for a few seconds, then immediately dip into sprinkles to cover. If the mug isn't chilled first, the chocolate may start to drip down the sides of the mug.

Repeat for each mug.
Marshmallow Eye Instructions
Place a tiny dab of sticky, sweet stuff on the back of a candy eyeball. Then, stick eyeball in the center of a marshmallow. Repeat for each marshmallow.

Squish two marshmallow eyes together a little bit with your hands. Weave a straw into the bottom of one of the marshmallows, out, and then into the bottom of the second marshmallow. Give it a little shake to ensure that it holds (not that marshmallows falling into your drink is the worst fate).
Pumpkin Steamer Instructions
Blend all ingredients.

Transfer to a pot on medium heat and heat until the whole thing is a temperature you like.

Pour carefully into prepared mugs.
Notes
Serve with graham crackers for even more of a pumpkin pie experience.
Nutrition
Nutrition Facts
Kid-Friendly Pumpkin Steamers
Amount Per Serving
Calories 418
Calories from Fat 144
% Daily Value*
Fat 16g25%
Cholesterol 49mg16%
Sodium 216mg9%
Potassium 1023mg29%
Carbohydrates 55g18%
Protein 16g32%
Vitamin A 29290IU586%
Vitamin C 9.4mg11%
Calcium 590mg59%
Iron 3.3mg18%
* Percent Daily Values are based on a 2000 calorie diet.
Disclaimer: This post is sponsored by My Baker's Box.