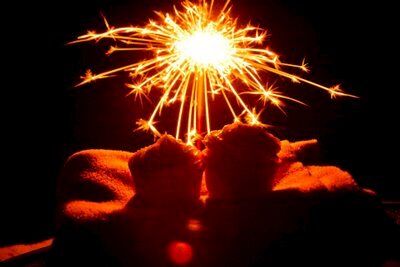 Don't forget the cupcakes when you head out to see July 4th fireworks. Cupcakes are cheaper than the snacks you'll find at whatever festival you are going to, and the cupcakes enjoy watching the show! Eat them when the fireworks are over. That way, they will go out with a bang!
July 4th Cupcake Ideas
Really, any cupcake works for July 4th. But, here are some of my personal picks:
Final Note
In case it wasn't 100% obvious, the only reason I have this post is because I had to use the July 4th cupcake photo. I was super excited about it and made Jonathan lay down in the grass and get eaten by bugs while I lit sparkler after sparkler for the shot. He's the best! However, he thinks I ruined the shot with the cheesy border.