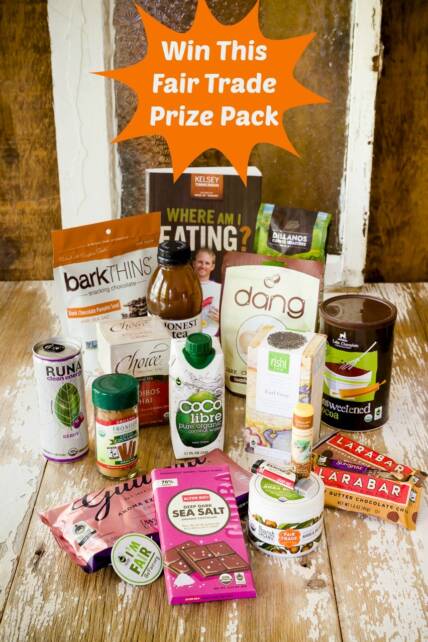 Last week, I shared a recipe for chocolate banana pirate ships to celebrate Fair Trade month and to show you how Fair Trade certification can make a huge difference in the lives of people in agricultural communities around the world.
Fair Trade USA has created a Pinterest board showcasing Fair Trade recipe ideas from a variety of fantastic bloggers. You'll find my chocolate banana pirate ships on that board.  If you re-pin that image, you are helping to spread the word about Fair Trade and helping me to win a prize (virtual thank you hugs for doing this!).
I've got a chance for you to win a prize, too!  To get you even more excited about Fair Trade products, Fair Trade USA is giving away all of the products shown above to one lucky Cupcake Project reader. It's a $150 value!  I received the same package and it has been super fun exploring all of these fantastic products!  I'm now totally addicted to Dang Coconut Chips!
To enter, fill out the Rafflecopter form below. Good luck!