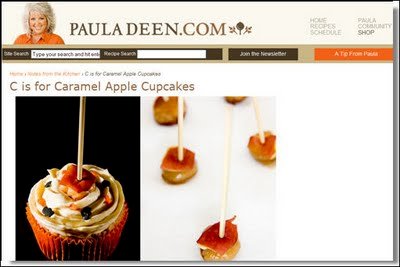 To anyone coming over from Paula Deen: Welcome to Cupcake Project! You might want to read the about page to get a sense of what I do over here, or if you just want the recipes, use the drop down on the right side of this blog to pick your favorite flavor.
To my regular readers: Hurry up and go check out my caramel apple cupcakes on Paula Deen!! I'm so excited!
To my readers in St. Louis: I'll be teaching these cupcakes next week at Kitchen Conservatory. Hope you can make it!