Ice cream cupcakes are combination of cake and ice cream, all in a single serving! Here's everything you need to know to make them for your next party!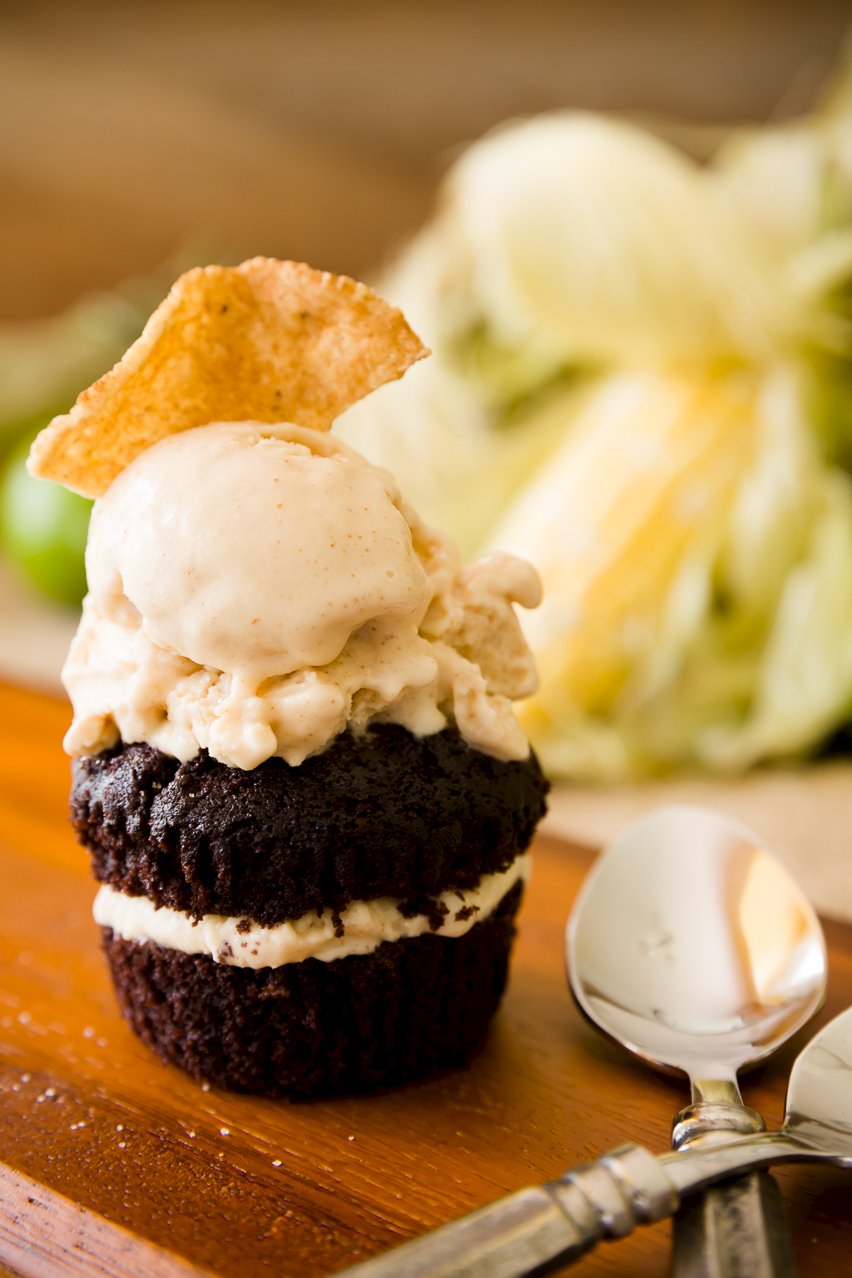 I've been making ice cream cupcakes for years and I used to hold an ice cream cupcake contest where bakers submitted their best recipes. Through that, I've learned that there are many different ways to make ice cream cupcakes. Choose the method you like best!
There are lots of ice cream cupcake recipe ideas at the bottom of the post for you to choose from!
How to Make Ice Cream Cupcakes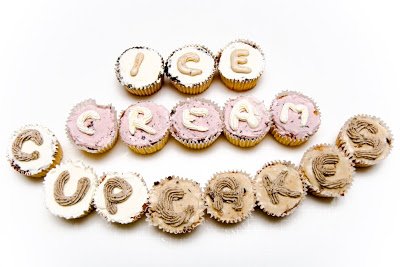 There are three main methods for making ice cream cupcakes.
Ice Cream Sandwich Cupcake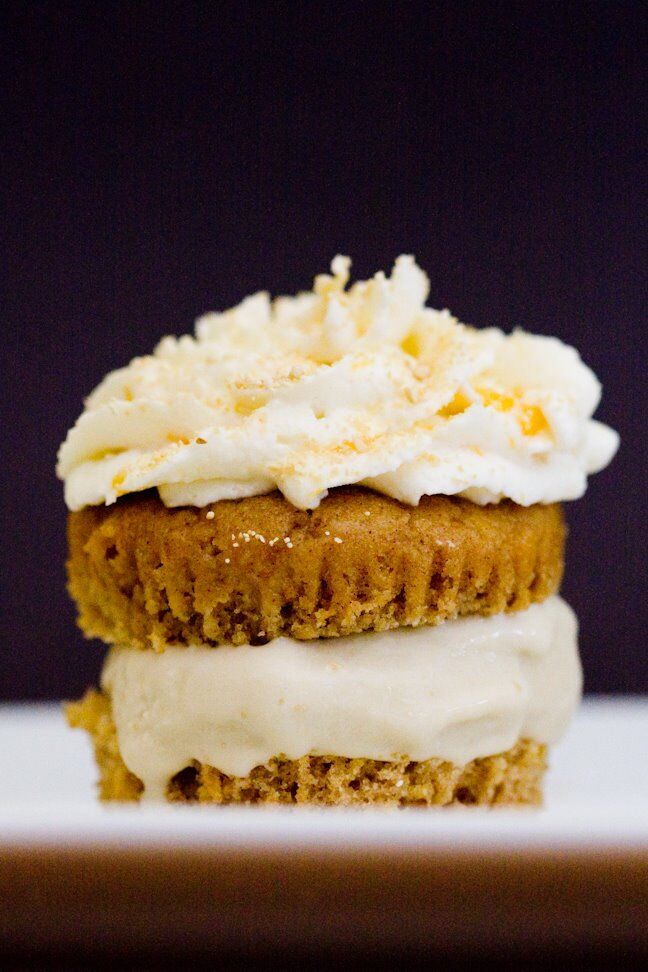 This method works basically like and ice cream sandwich, but with cupcakes!
To make an ice cream cupcake using this method:
Slice an unfrosted cupcake in half.
Spread softened ice cream between the two halves.
Freeze the assembled cupcake to harden the ice cream.
Frost the cupcakes.
Return to the freezer or serve immediately.
The cupcake above uses peach whipped cream frosting and maple ice cream! I encourage you to get creative with your flavor combinations.
Layered Ice Cream Cupcake
This is another really easy kind of ice cream cupcake to make. It is made with cupcake on the bottom and ice cream on the top.
Use any cake recipe you like. Just fill your cupcake liners half as full as you normally would. You don't want the cake to come to the top because you want to leave lots of room for ice cream.
Bake as normal, although you will need to cut baking times a bit since there is less cake.
When the cupcakes are done baking, let them come to room temperature and stick them in the freezer. You can freeze them right in the cupcake tins to make it easy.
Remove the cupcakes from the freezer and use a spatula to cover the cupcake with softened ice cream.
Return the cupcakes to the freezer and wait for the ice cream to get hard again.
After the ice cream is hard again, you can further smooth the tops by dipping your spatula in hot water and running it over the top of the cupcakes.
Frost the cupcakes with your favorite frosting.
The layered ice cream cupcakes from Sugar Dish Me below are a great example of this method.
Ice Cream Scoop Ice Cream Cupcakes
In this method, ice cream replaces frosting. You simply top your cupcakes with a scoop of frosting! It couldn't be any easier.
This is the method that I used for my pickle and ice cream cupcakes way back when I announced my pregnancy.