I love mail. When I was kid, I bought the book Free Stuff for Kids that basically told you how to mail letters to people and get them to send you stuff. When I started this blog, I had no idea that it would lead to getting fun, free stuff in the mail! I've received lots of tasty items and soon I will be sharing some of those with my readers. Stay tuned for some upcoming product give-a-ways!
One thing I've gotten in the mail that I don't like is peanuts. I don't like peanuts, the nuts, and I also don't like packing peanuts. They spill all over the place and end up filling up landfills.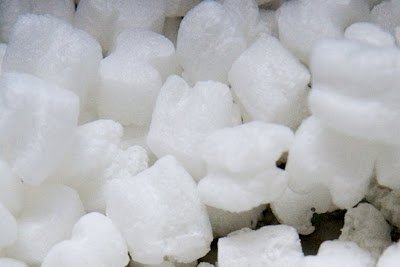 My latest package (the subject of my next blog post) was from Wholly Wholesome Bakery. From shopping trips to Whole Foods, I already knew about Wholly Wholesome's commitment to quality ingredients in their baked goods. However, I was particularly excited to see their environmental commitment displayed. Their package came with biodegradable packing peanuts.
When I realized (Jonathan told me) that the packing peanuts were made of mostly corn starch, I decided to eat one. That was maybe not the brightest idea – there was no ingredient list for the peanuts.
After the break – find out if I survived. OK – you know I survived, so just find out how it tasted.
What Did the Packing Peanut Taste Like?
The packing peanut basically tasted like an unflavored cheesy poof. In fact, if you put cheese on it and stuck it in a party bowl, I think people would eat these things up!
You're Crazy!
I know, eating packing peanuts may not be for everyone. If you don't want to eat your packing peanuts, you still might want to play with them. I enjoyed watching them dissolve in the sink. They just disappear instead of hanging around the universe forever like styrofoam peanuts. Also, if you dissolve them using boiling water, it smells like you are cooking corn! Let's hope everyone starts using them!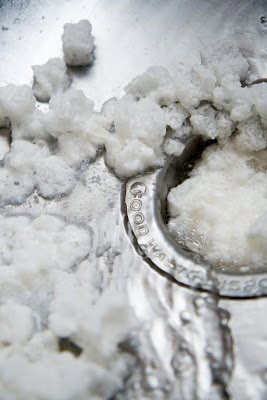 Goodbye, peanuts! Have a nice journey!