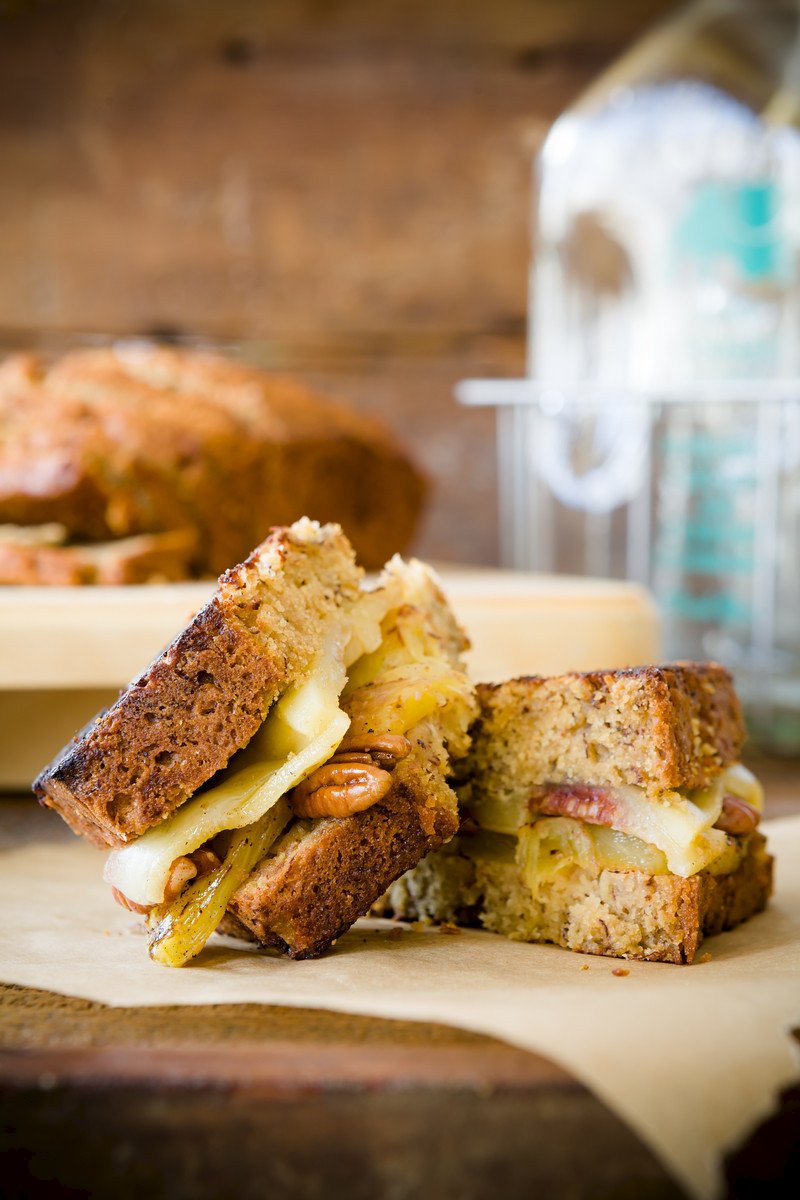 When the folks at the Wisconsin Dairy Council saw my chocolate chip cookie grilled cheese sandwich…
…they knew that I was the person to help them create a new dessert grilled cheese sandwich for grilled cheese month – and they commissioned me to do so.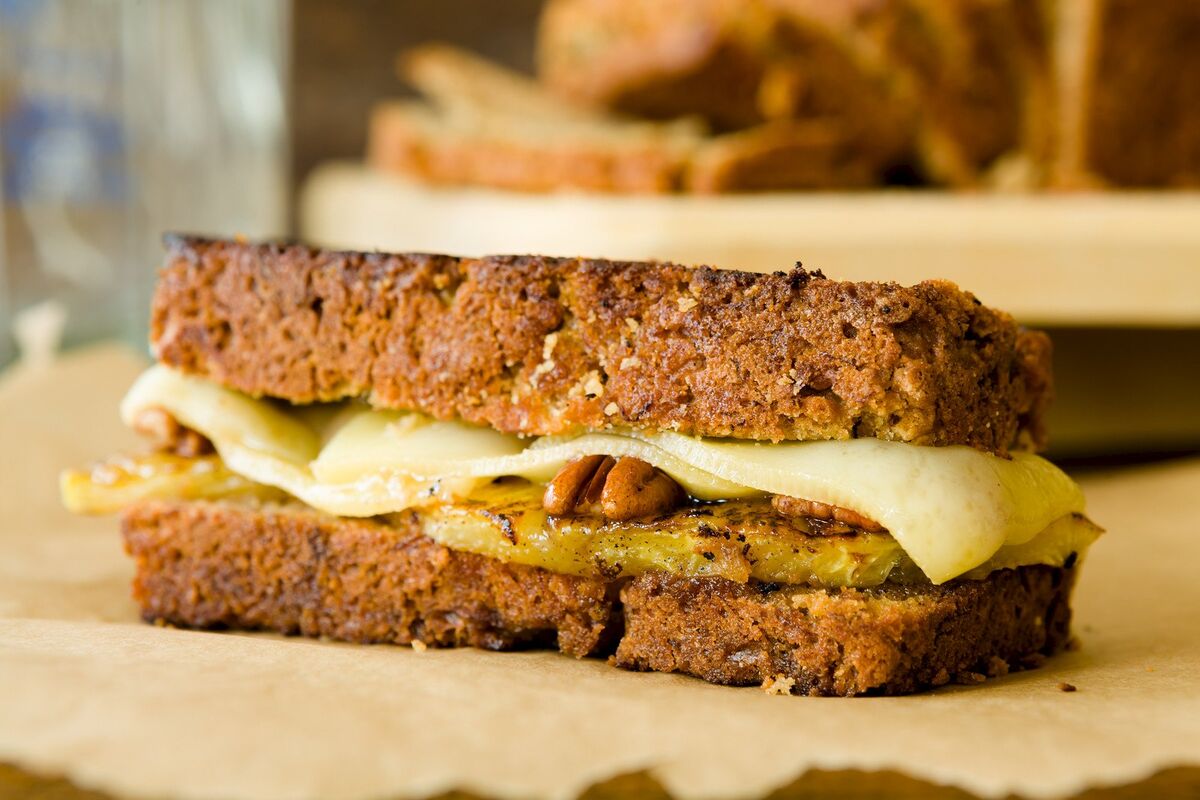 I threw a bunch of ideas their way (I love cheese with anything) and we finally settled on hummingbird grilled cheese sandwiches (based off of the classic hummingbird cake). Instead of the standard white or wheat bread, these sandwiches are made with banana bread! Then, they are stuffed with pineapple, pecans, honey, and Wisconsin fontina cheese. Banana bread is satisfying on its own, but when served grilled with melty cheese – wow, it blew me away! I suppose you could say hummingbird grilled cheese is a dessert. But, you could also serve it for brunch or share a sandwich as a snack.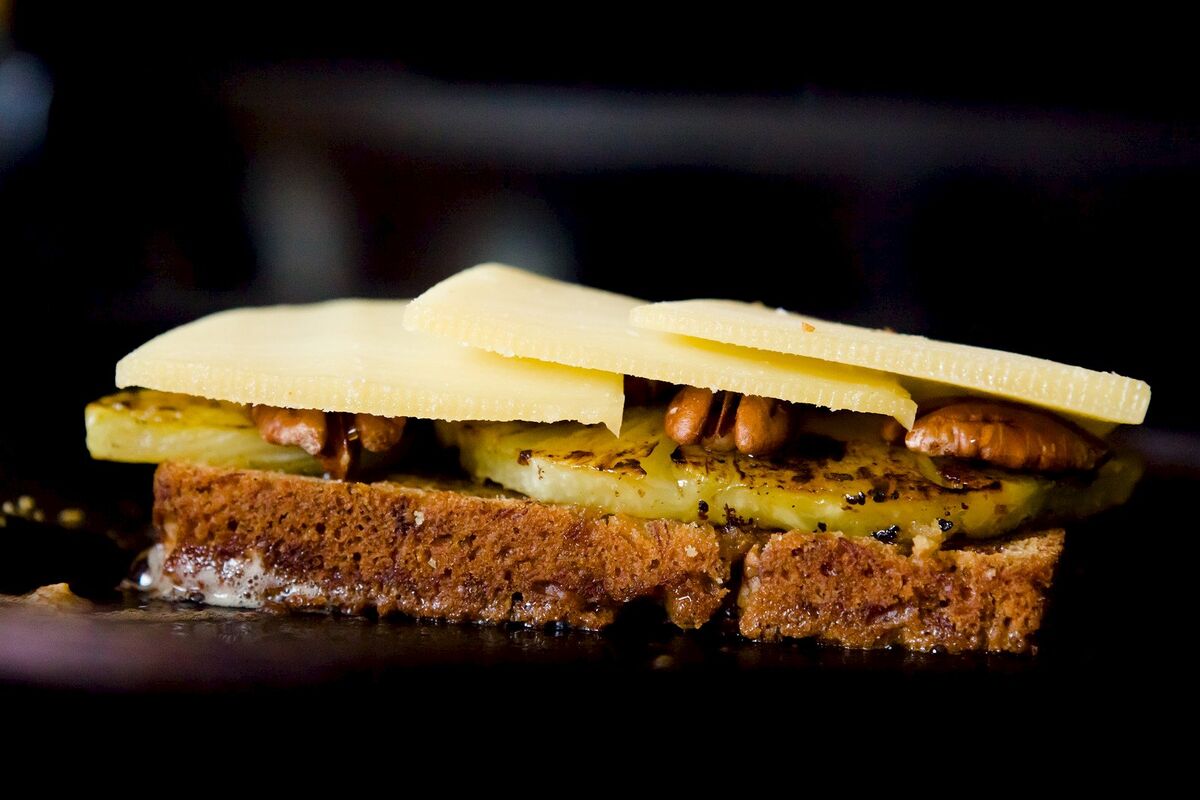 You can find the full recipe on page 29 of Grate. Pair. Share., an online magazine about cooking and eating with Wisconsin Cheese (you can also find it on the dairy council's website). There are a slew of other cheestastic recipes in the magazine (hello, apple French toast grilled cheese by Damn Delicious on page five), so be sure to check them all out.
Pinterest Intern
Are you a Pinterest junkie? You could be my first cupcake Pinterest intern!
I heart Pinterest, but I haven't had time to show it the love it deserves. My boards need some serious spring cleaning. I'm looking for someone to help me curate boards and to build a stronger Pinterest presence. Basically, you'd be looking at and pinning lots of cupcakes!
Your current Pinterest boards will serve as your resume. Your boards don't have to be all about cupcakes; I'll be looking to see boards that are well-organized and well-received.
If you are selected, you'll get to work closely with me. I'll be happy to help advise you on cupcake questions, blogging questions, social media questions, or anything else that I can be of assistance with. I'll also help you grow your personal brand by promoting you on the blog.
Complete the application form to apply.