I love frosting cupcakes with simple whipped cream frostings. When I need to transport the cupcakes in the summer heat, I always worry about the whipped cream becoming a big, melty mess.
What's a cupcake baker to do?
One option is to make the whipped cream frosting on site, which is messy – and who wants to shlep ingredients along to the party?
A better option is to use a cream whipper.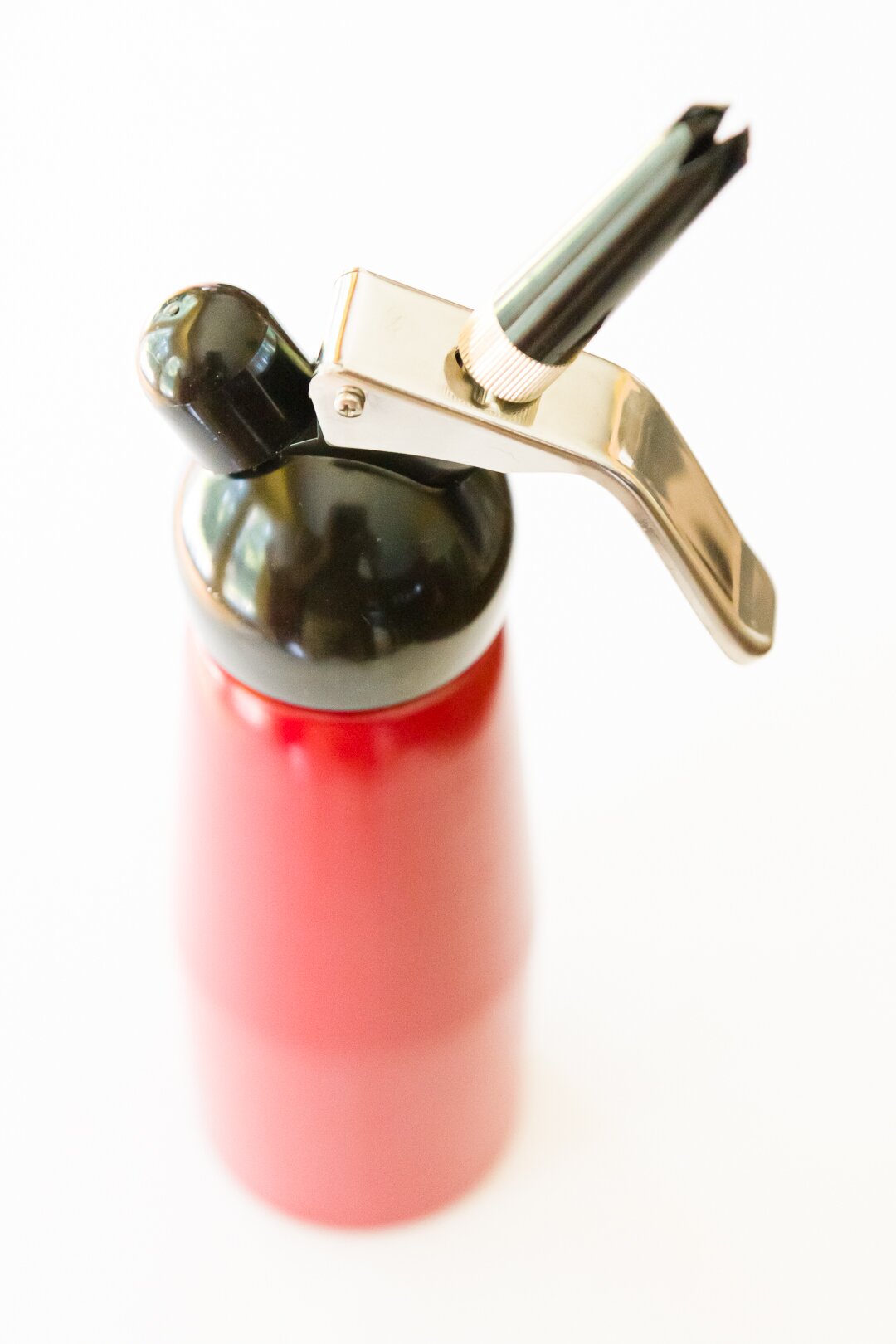 A cream whipper is an aluminum canister with a nitrous oxide charger that makes whipped cream on the fly. With a cream whipper, you can keep your cupcakes at room temperature and only worry about keeping the cream whipper cold (easily achieved in a small cooler). It's basically like making your own fresh Reddi-Whip.
The only downside of the cream whipper is that you can't put anything in it that isn't liquid or easily dissolved in liquid – so whipped cream with pieces of fruit, zest, or chunks of anything is out.
I was lucky enough to receive a free Liss Dessert Chef Cream Whipper to try out. But, they really aren't as expensive to buy as you might think. Liss is offering an awesome deal just for Cupcake Project readers. You can get one directly from them for $35.95.
Once I figured out how to use the cream whipper (the instructions were quite confusing), I really loved the product.
Step-by-Step Guide to Using the Lis Dessert Chef Cream Whipper
1. Begin by putting in your ingredients. A basic whipped cream frosting contains 1 cup of heavy whipping cream and 1/4 cup powdered sugar. Add to that whatever flavors you like. For example, I made a lemon ginger whipped cream by adding 1/2 t lemon extract and 1/2 t ground ginger to the cream and sugar.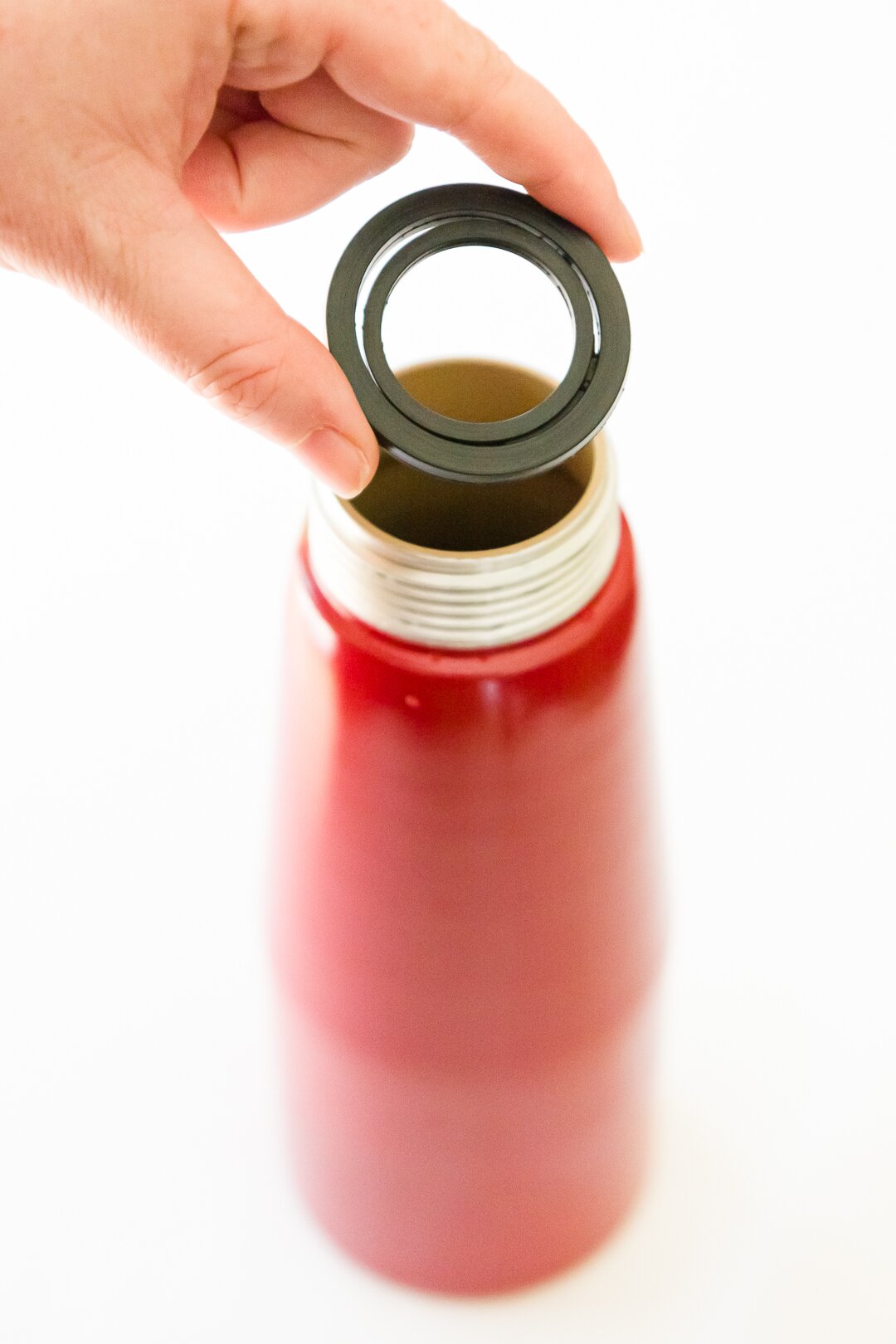 2. Put the rubber ring seals on top of the canister.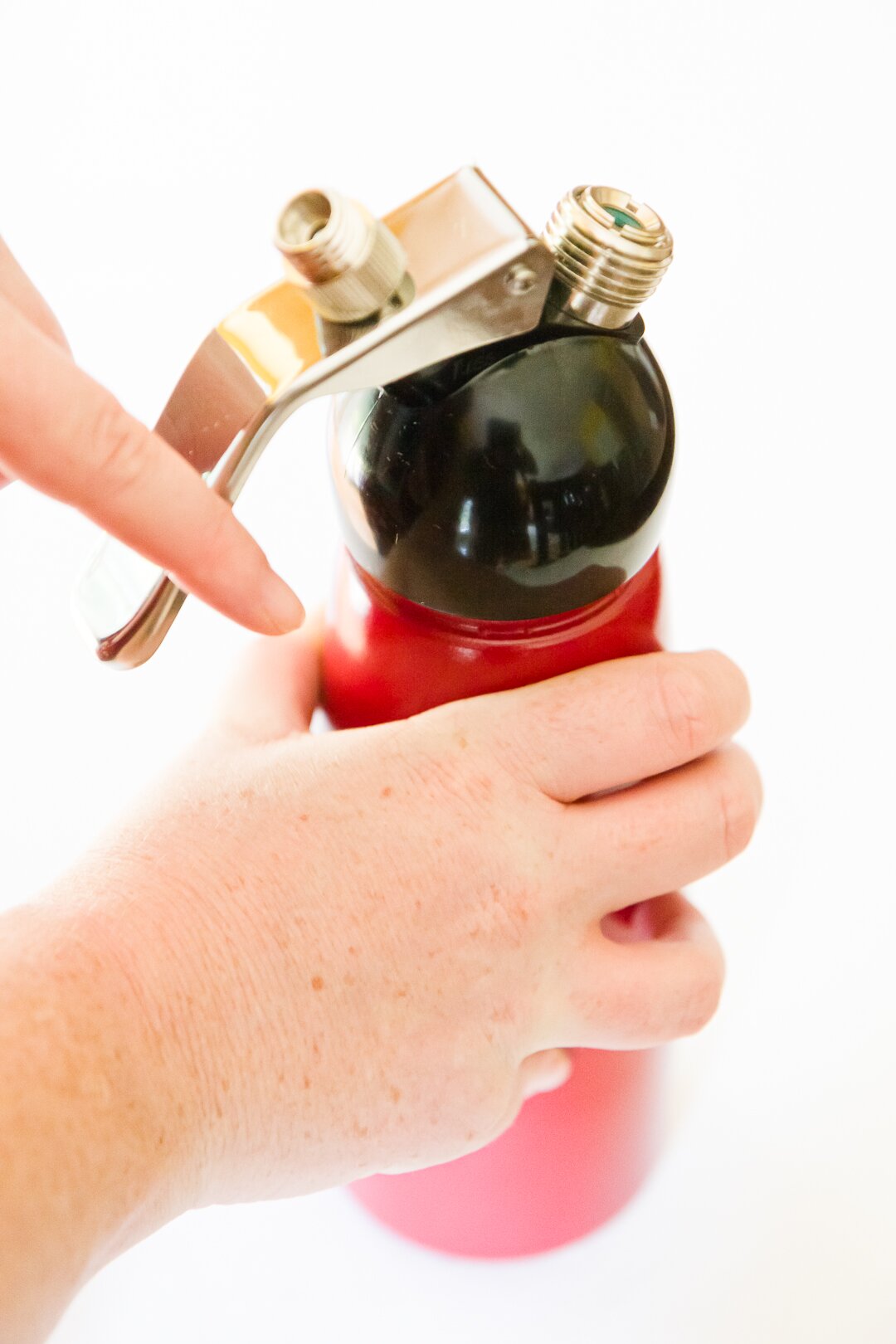 3. Screw on the top.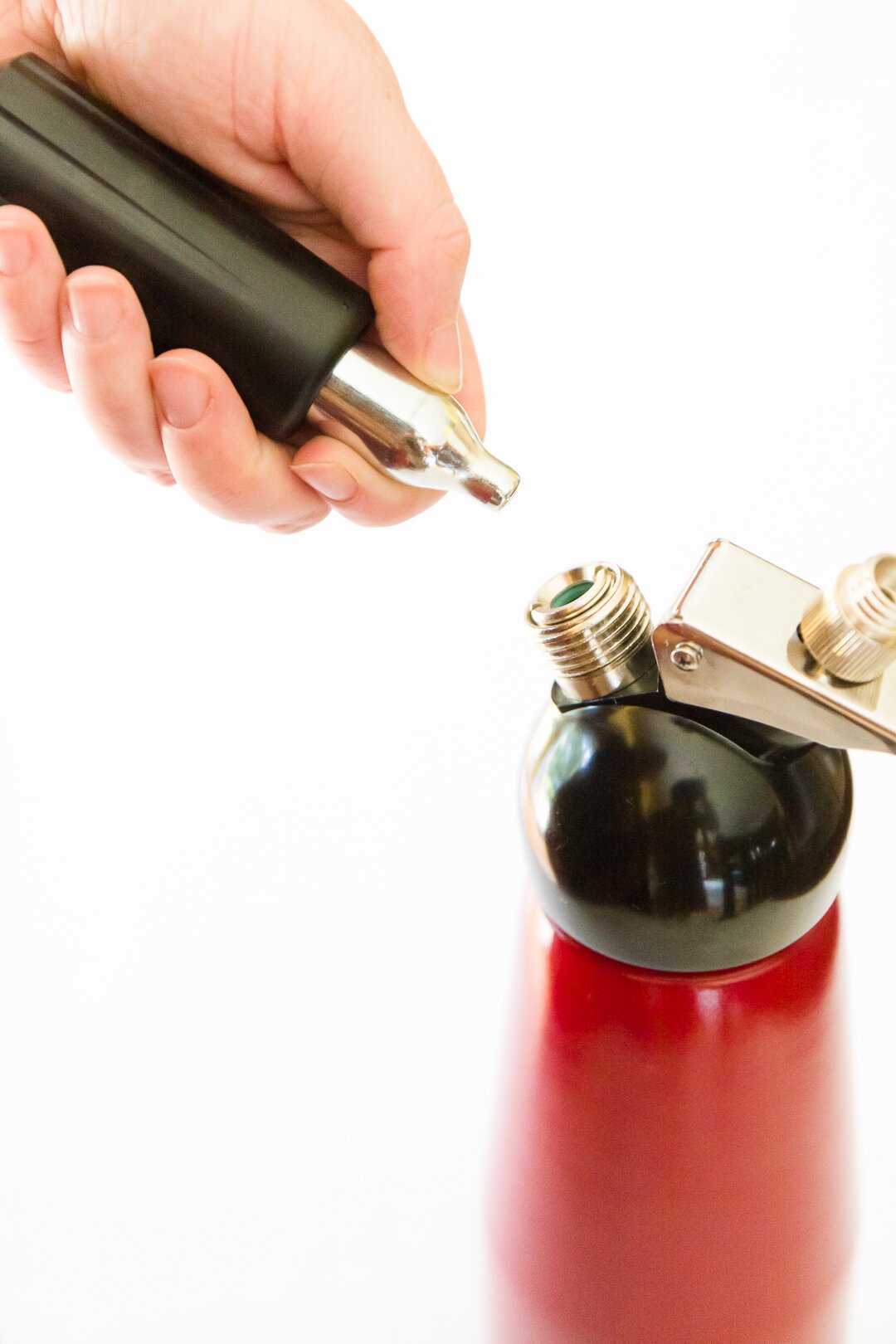 4. The charger (the thing that looks like a little bullet) comes in a separate box. Place a charger in the charger holder and screw it on to the lid. It may make a hissing sound. Do not fear. Note that you can only use a charger one time.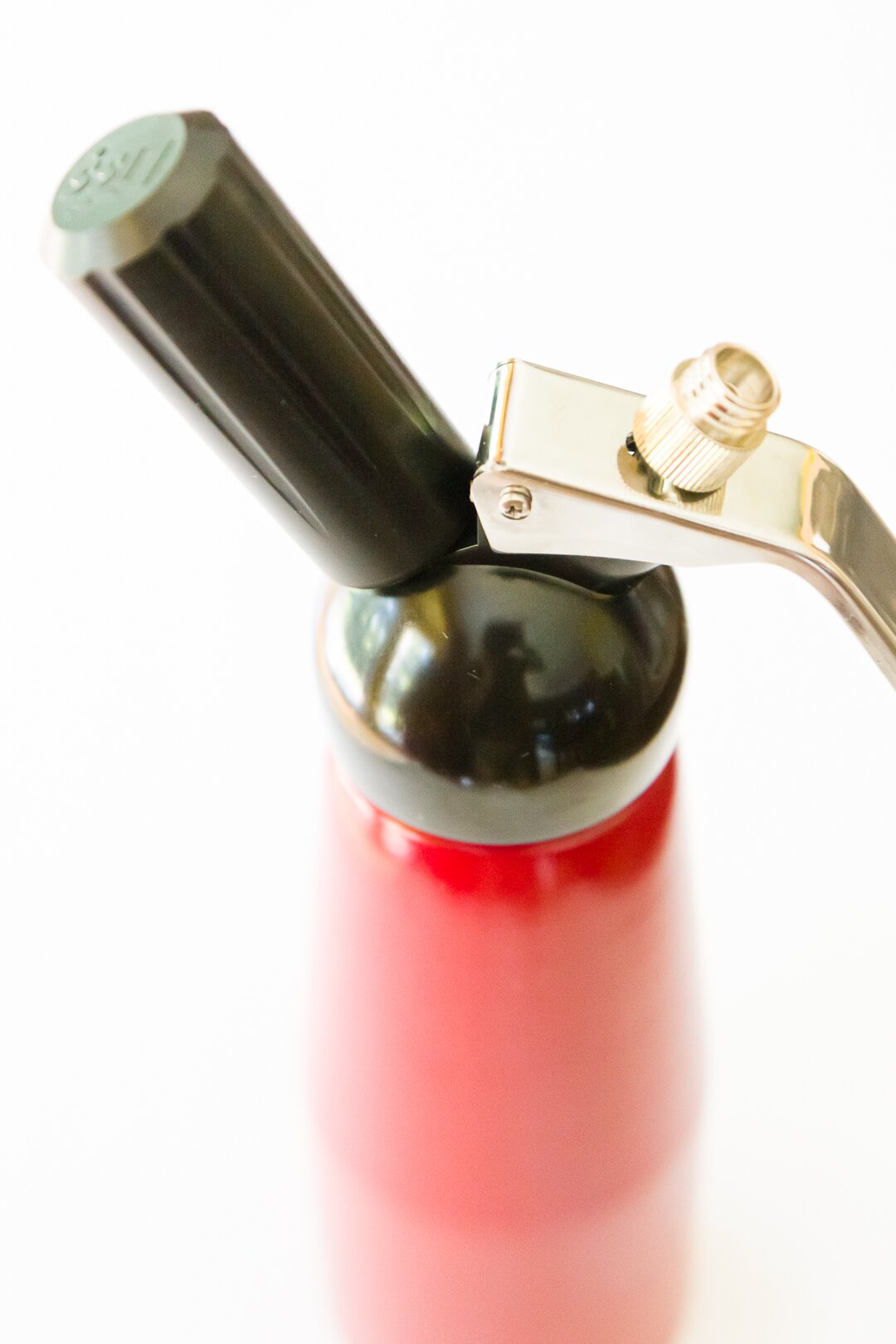 6. You are now ready to shake.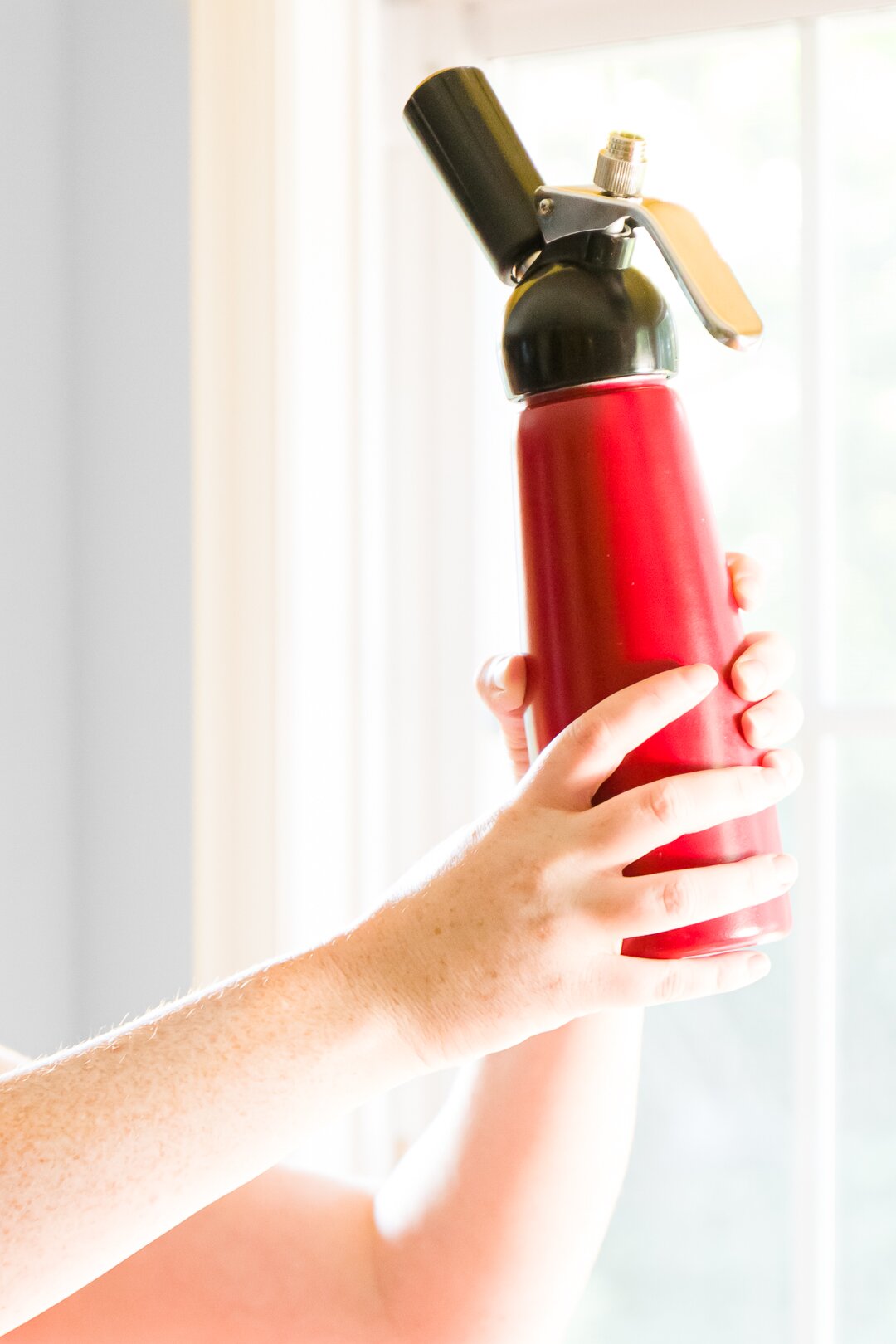 7. Shake the whole thing four or five times. It doesn't have to be miles away from your body like in the photo – I was just being dramatic about it.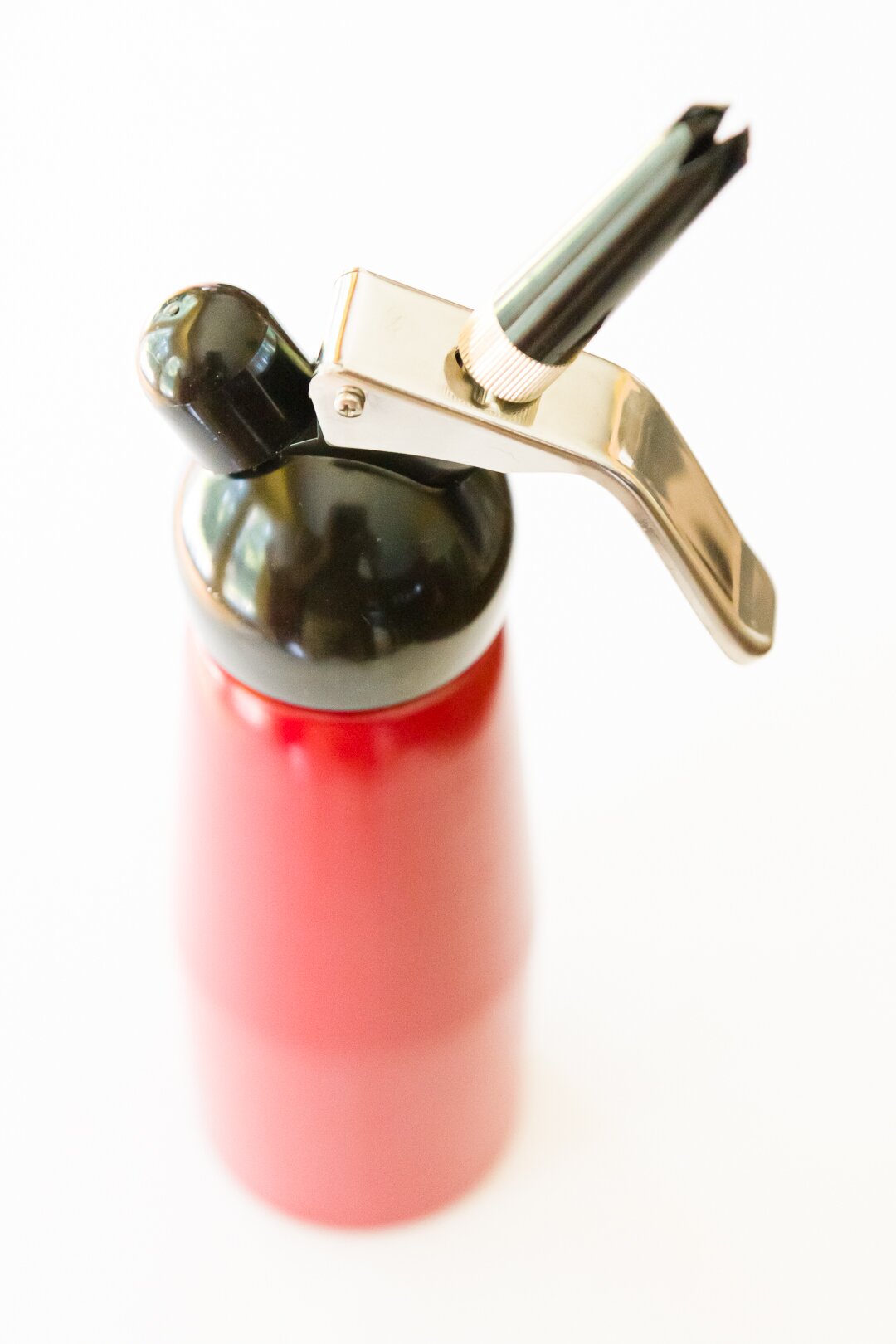 8. Remove the charger holder. Replace the charger with the black nubby circle. Screw one of the two tips included with the cream whipper onto the the lid.
9. Frost away. I haven't yet mastered the art of pretty piping with the cream whipper, but it sure is fun!! You can even let your guests do their own frosting. Kids will LOVE it!