How to Make Toasted Ravioli
Missouri is known as the Show-Me state. I can see why that is important. If I told you about St. Louis' famous food, toasted ravioli, you might assume that it was, as the name implies, toasted. But no, it is actually deep fried – you need to be shown it to understand what it is.
I'm not typically a fan of this greasy food. However, my homemade apple cinnamon toasted ravioli tasted like little apple dumplings. I loved them! The instructions for how to make toasted ravioli below apply to any kind of ravioli you would like to "toast".
What You Will Need to Make Toasted Ravioli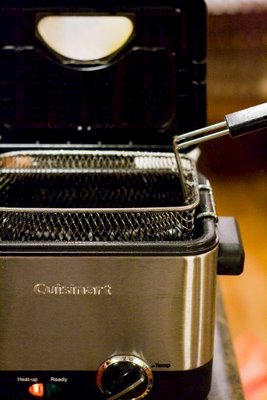 To make toasted ravioli, you will need:
Ravioli to fry – You can buy them at the store or read about how to make ravioli and make your own. Make sure the ravioli are at room temperature.
Something to fry in – I used a mini Cuisinart deep fryer, which I loved! It made everything so easy and far less messy than just using a pot.
Oil -I used high heat canola oil.
Breading – For my apple cinnamon toasted ravioli, I used plain bread crumbs mixed with cinnamon and brown sugar. For a more traditional meat ravioli, you could use bread crumbs mixed with some Italian seasonings.
Eggs
Step 1: Get the Oil Hot
Get the oil hot and ready to go. With my deep fryer, this was really easy. You fill it to the fill line, turn it on to 375 F, and wait for the ready light to go on.
Step 2: Dunk the Ravioli in Eggs and Breading
Coat each piece of ravioli in whisked eggs. This will make the breading stick to them.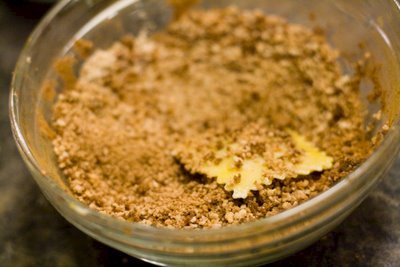 Then, dunk the ravioli in the bread crumbs. Coat them as much as possible. Don't obsess about every square inch getting covered.
Step 3: Load the Ravioli Into the Oil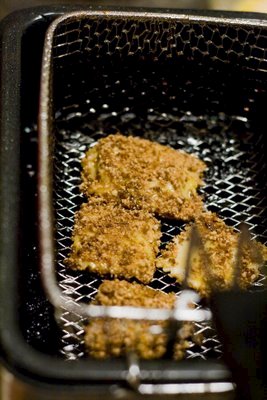 Again, this step was really easy with my deep fryer. I raised the basket out the fryer, loaded the ravioli into the basket, and then slowly lowered the basket into the hot oil. If you do not have a fryer, be really careful about dropping the ravioli into oil as the oil could splatter. It's a good idea to wear long sleeves, pants, and closed toed shoes for protection.
Step 4: Let the Ravioli Fry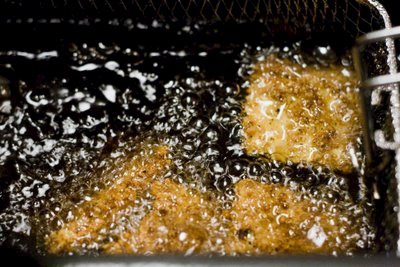 I let the toasted ravioli fry for about two minutes on each side. I flipped them in the middle. The flipping may not have been necessary. However, since they floated to the top, I wanted to make sure each side got equal frying action.
Step 5: Wash Hands and Eat!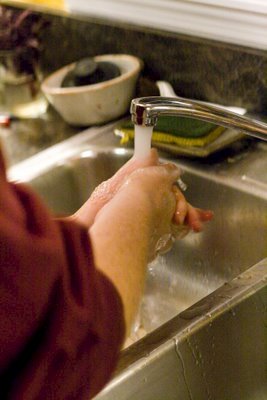 Set the ravioli on some paper towels to soak up any extra oil. Let them cool for a minute or two and then wash your hands and dig in!