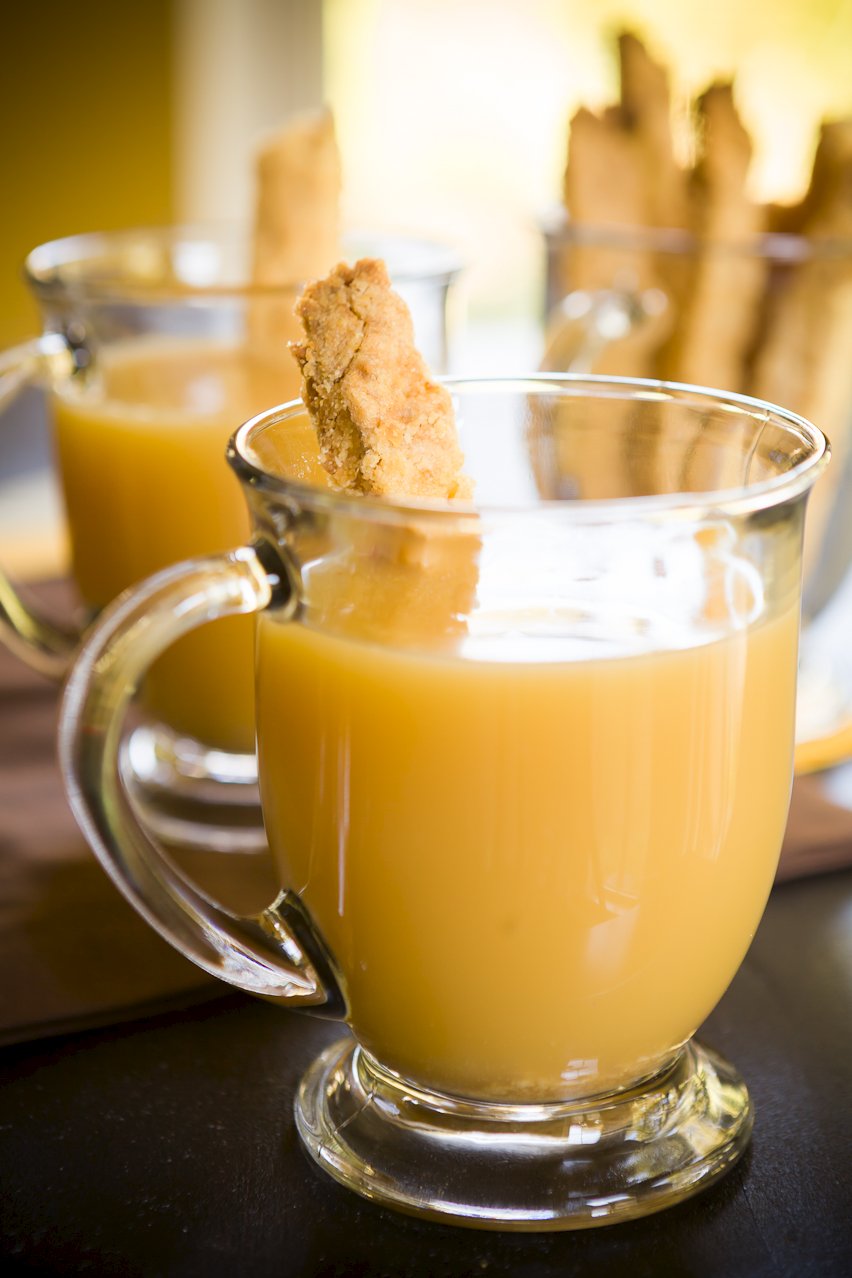 How to Drink Apple Pie
Make biscotti out of pie crust. I wasn't sure if it would work, but it's like a big stick of pie crust. If you love pie crust, you will adore pie crust biscotti.
Dunk the pie crust biscotti into hot, spiced apple cider.
Close your eyes, take a drink of cider, and a bite of the apple-soaked pie crust biscotti. It will taste just like apple pie!
All About Pie Crust Biscotti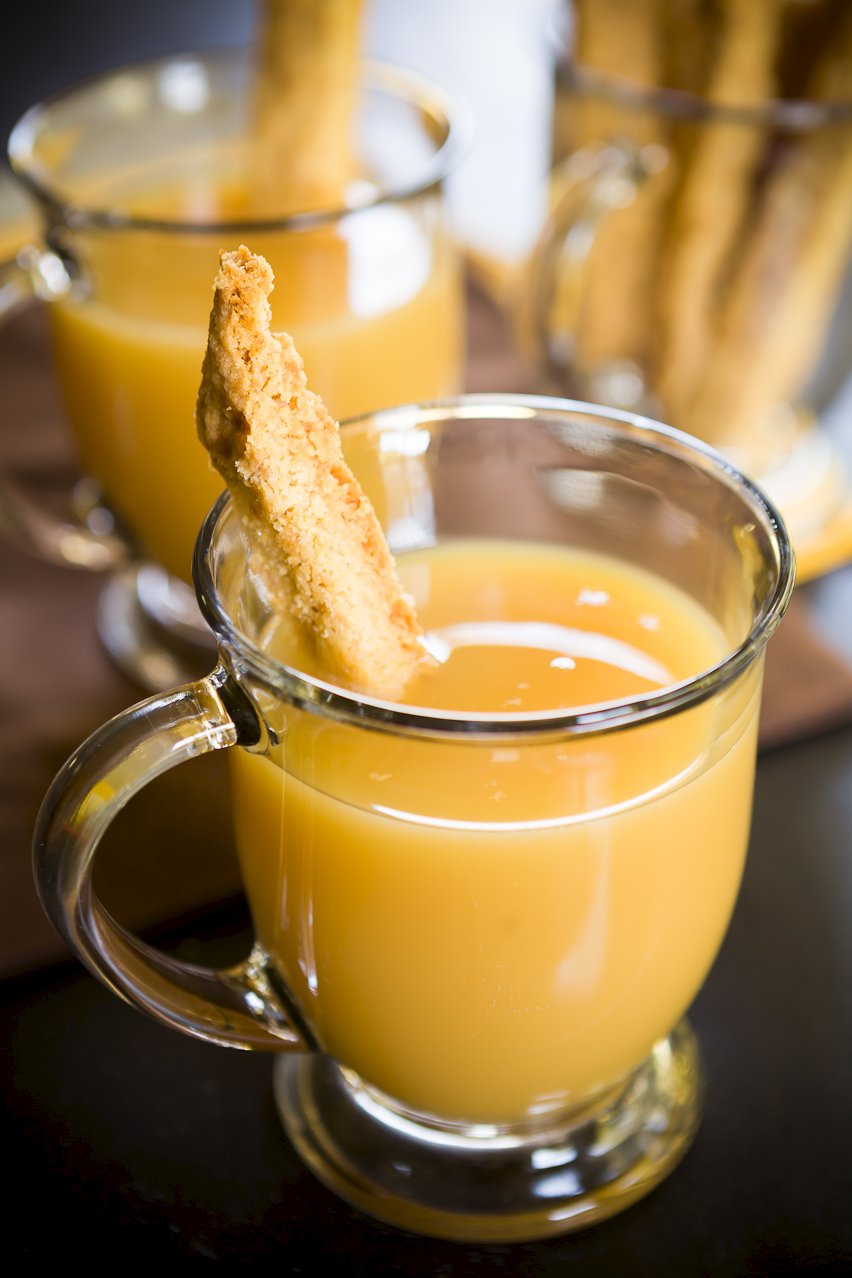 Pie Crust biscotti tastes just like your favorite pie crust, only a bit crunchier. You can make it with any pie crust dough, but I would strongly recommend choosing a pie crust that isn't overly flaky. The flakier the crust, the more crumbly the biscotti will be – and you don't want it to fall apart in your drink. The recipe that I suggest below held together really well. However, I tried a flakier crust and some of the biscotti fell apart when I picked them up.
How to Make Pie Crust Biscotti
Start with one of your favorite pie crust recipes. As I mentioned above, choose a recipe that isn't very flaky. The pie crust recipe that I used can be found in my post on peach pie cupcakes. I prepared the crust dough exactly as detailed in that post except I skipped the refrigeration step.
Instead of putting the pie crust dough into a pie plate, form it into a flat rectangular(ish) shape on a Silpat- or parchment-lined cookie sheet. The rectangle can be as long and as tall as you'd like, depending on how long and thick you'd like your biscotti to be.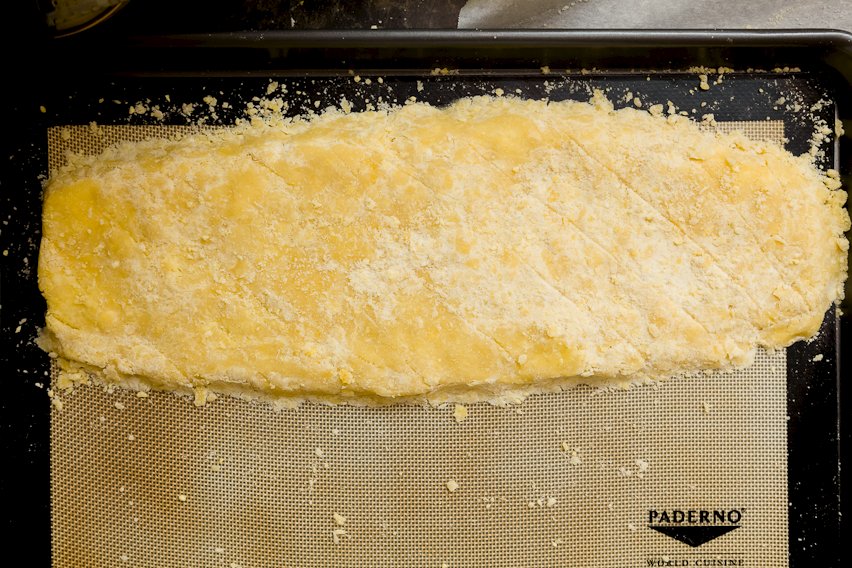 Bake for 25 minutes or until the top and edges just begin to brown.
Remove from the oven and cool until you are comfortable touching the biscotti. Carefully slice the biscotti without moving them at all. If you try to pick up the pieces at this point, they may break. I cut my biscotti on the diagonal to make some longer pieces. If you cut on the diagonal, the pieces will all be different sizes – if you like consistency, cut them straight.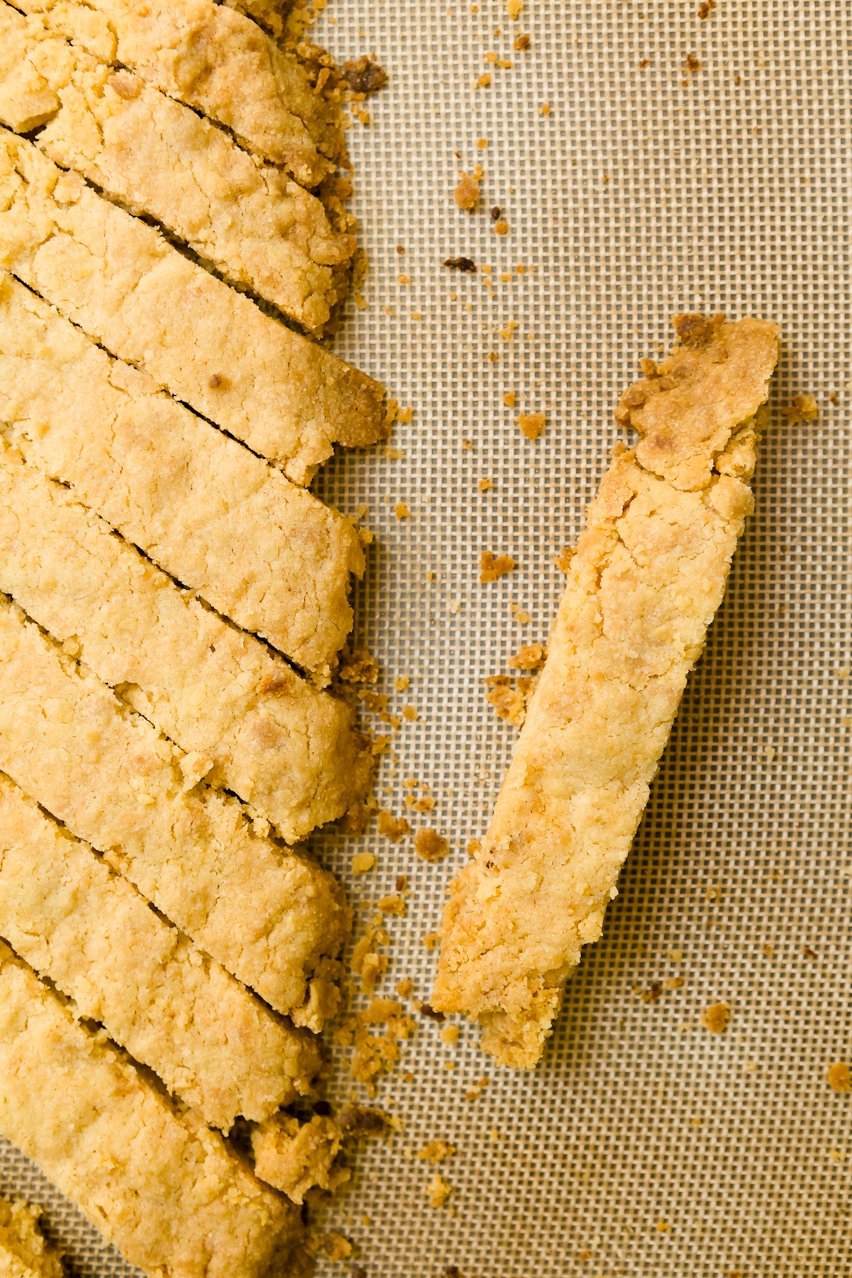 I'm including this photo here to show you how I cut my biscotti.
But, don't move any pieces aside until they are done with the second bake.
Lower the oven temperature to 300 F.
Return the cookie sheet to the oven and bake for another 35 minutes or until the tops begin to harden (they won't fully harden until they cool).
Remove from the oven and cool to room temperature.
Serve immediately with hot apple cider or store in a loosely covered container.