If you're nuts for a nut lover, this is the Valentine's day cookie to make them.  These honey nut Valentine's Day cookies are super simple to make – they have only three ingredients (an assortment of nuts and seeds, honey, and a couple of egg whites to help hold it all together in a chewy granola bar sort of way) – and they are gluten-free!  The best thing about these cookies is that you can use whatever nuts your Valentine loves.  Does your hubby crave cashews?  Use them!  Does your child pine for peanuts?  They'll work too!

Honey Nut Valentine's Day Cookie Recipe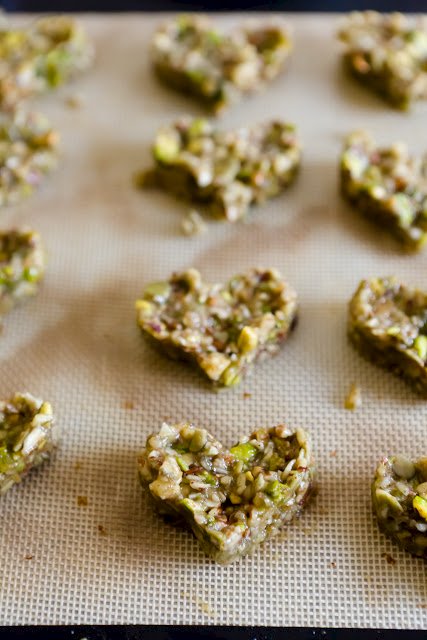 Cookies about to go in the oven.
If you've tried this recipe, please RATE THE RECIPE and leave a comment below!
Coming Soon
You know there's a cupcake coming soon! Honey nut Valentine's Day cupcakes are coming soon!