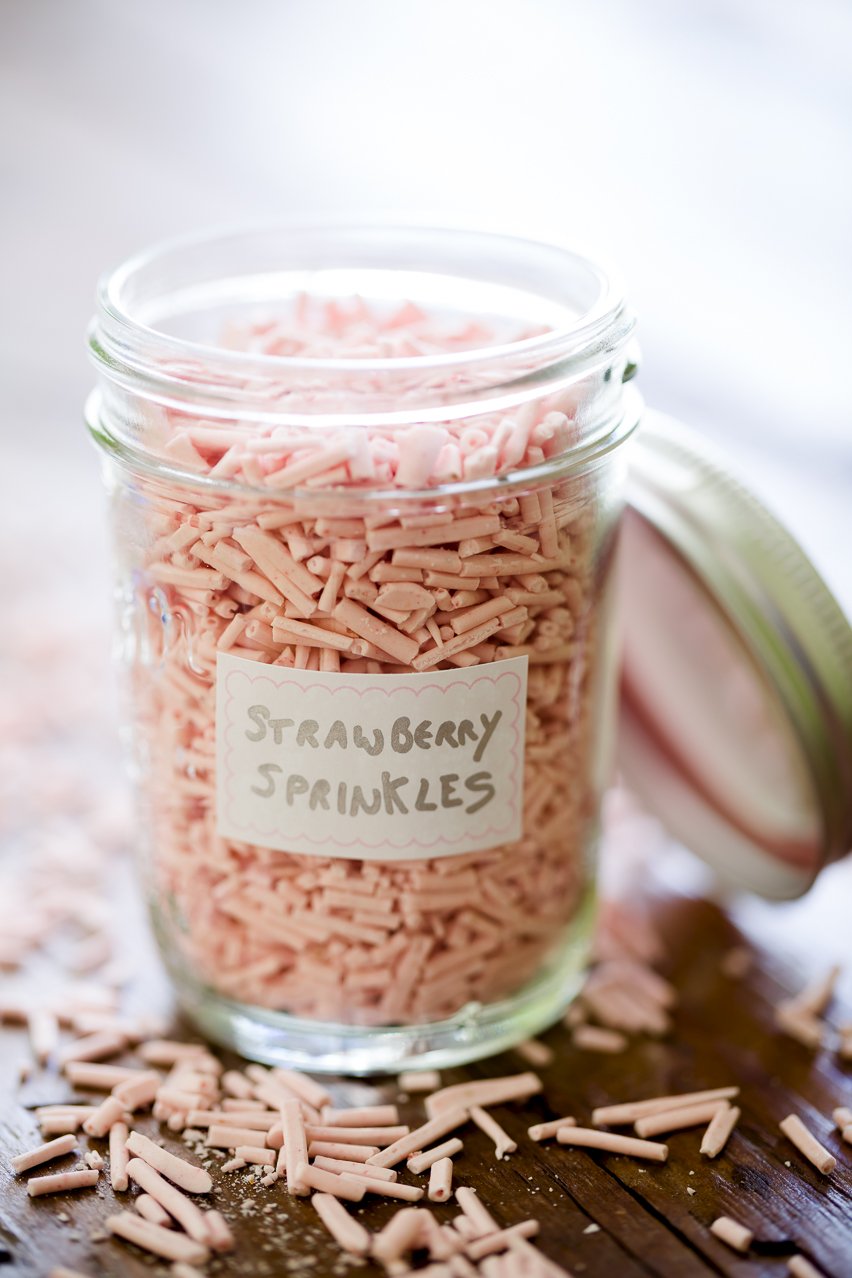 Remember when I shared my dessert crush on Best Friends for Frosting? I talked about how I wanted to make homemade sprinkles inspired by Stella from Brave Tart. Well, I finally got around to it and I have no idea why I waited so long!
Homemade sprinkles are crazy easy – if you can make frosting, you can make sprinkles. Truth!
These beauties are strawberry-flavored and are naturally pink. Go forth and get all the important details on Parade.com. Be on the lookout for more homemade sprinkles here soon!