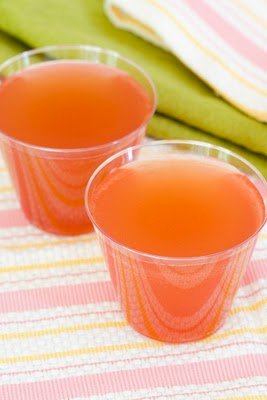 Homemade soda is our household's favorite drink. We occasionally purchase store-bought sodas, but there are so many more soda options when you make homemade soda. Plus, you can make homemade soda as sweet (or sour) as you like.
We make all of our homemade soda using our Sodastream
. I LOVE Sodastream and I assure you that they did not pay me to write this nor did they even send me any free stuff (I'll always tell you if something was sent to me for free).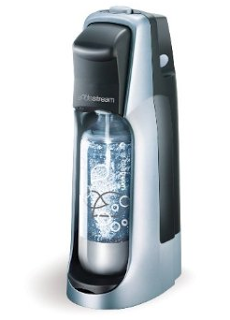 Sodastream
is a simple gadget that sits on the counter and carbonates water. Sodastream sells lots of soda mixes
that you can add to the carbonated water to make homemade soda, but (and now you'll know for sure that they didn't sponsor this post) I think there is no need to buy them. You can make your own homemade sodas by pouring the fizzy water into a glass and mixing in a splash of your favorite juice. I drink a ton of apple soda (apple juice + carbonated water) and orange soda (orange juice + carbonated water). Sure, these homemade sodas don't taste as sweet as store-bought sodas, but they are just as refreshing.
I'm not a big water drinker, but I don't want all of the calories from a tall glass of juice; I'd rather save the calories for cupcakes! So, I tend to make my homemade sodas with 80% fizzy water and 20% juice. You can play around and find your own perfect ratio!
One of my new favorite homemade sodas is watermelon soda (shown at the top of this post). I make it by adding just a few tablespoons of homemade watermelon syrup to a glass of carbonated water.
Aside from the flavors that I've already mentioned, some of my other favorite homemade sodas have been:
Lemon or lime (fizzy water + juice from half a lemon or lime + 2 Tbsp of sugar)
Lingonberry (fizzy water + a few Tbsp of lingonberry concentrate)
Pineapple (fizzy water + pineapple juice to taste)
Mojito (fizzy water + a few Tbsp of mojito syrup – I made the syrup for my pomegranate mojito cupcakes and had some left over.)
Have you made homemade soda? What's your favorite flavor?