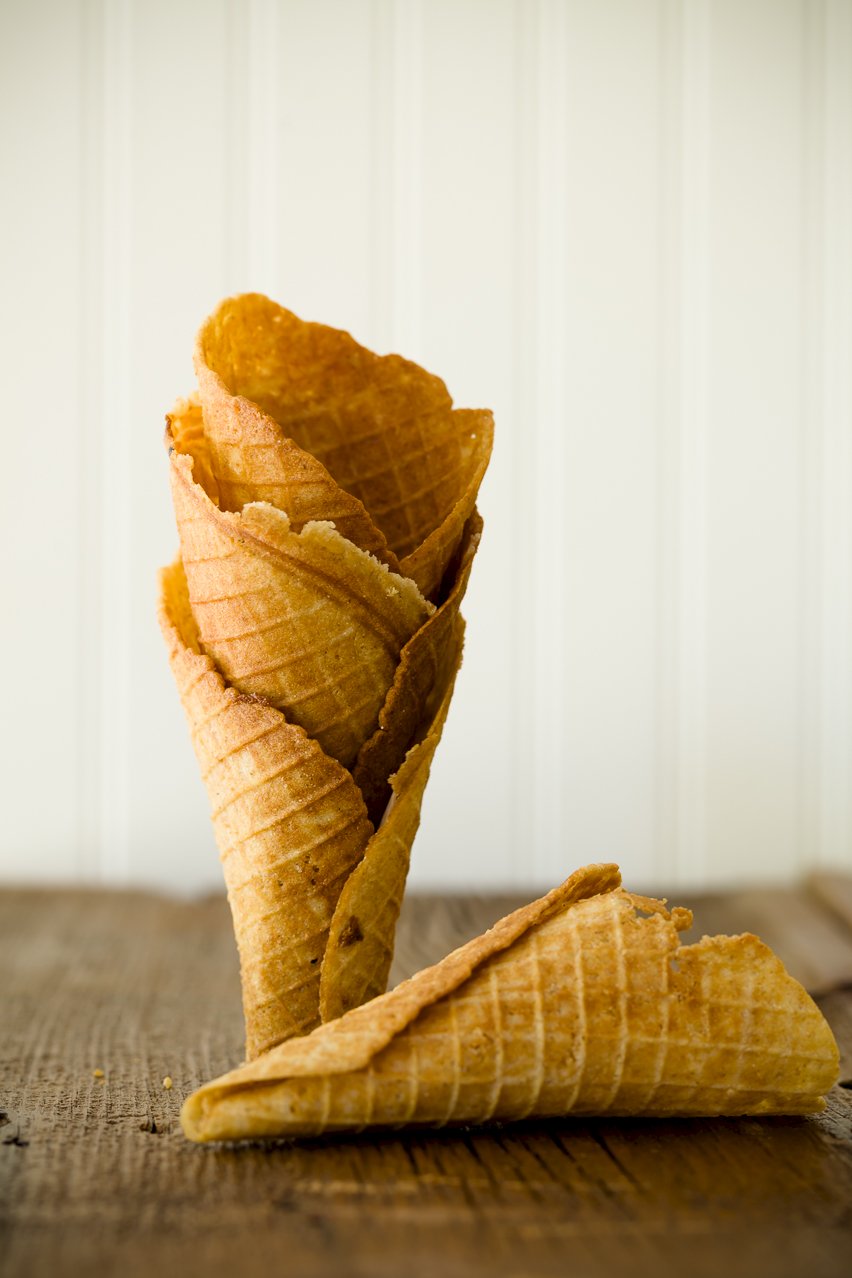 It's clear that waffle cones were invented to get you to walk into ice cream shops (the way the smell of hot pretzels draws you in to Auntie Anne's). One whiff of hot waffle cones and I'm sold – no questions asked.
In fact, I can't imagine a better aphrodisiac than this! (View on Amazon)
If you want your house to smell like waffle cones (and why wouldn't you – the smell is up there with apple pie and cinnamon buns), you can make your own waffle cones.
Waffle cone makers are not cheap. I paid around $50 at Sur La Table, but it looks like the waffle maker costs even more on Amazon (I suggest throwing it on your Christmas list). You can also make waffle cones on a panini press. (View on Amazon)
One of the best parts of making your own waffle cones is that you get to be creative. Since fall is coming and I'm thinking pie, I got super excited about making graham cracker ice cream cones. Homemade graham cracker ice cream cones would be phenomenal with pumpkin pie ice cream, apple pie ice cream, or the surprise combination I'll be sharing soon!
Graham cracker cones taste like typical waffle cones, but with a honey graham finish. I had a little trouble forming the cones at first and every messed up cone was eaten immediately by bystanders. The graham cracker waffle cone recipe is at the bottom of this post, but first there is something important to talk about.
Appreciation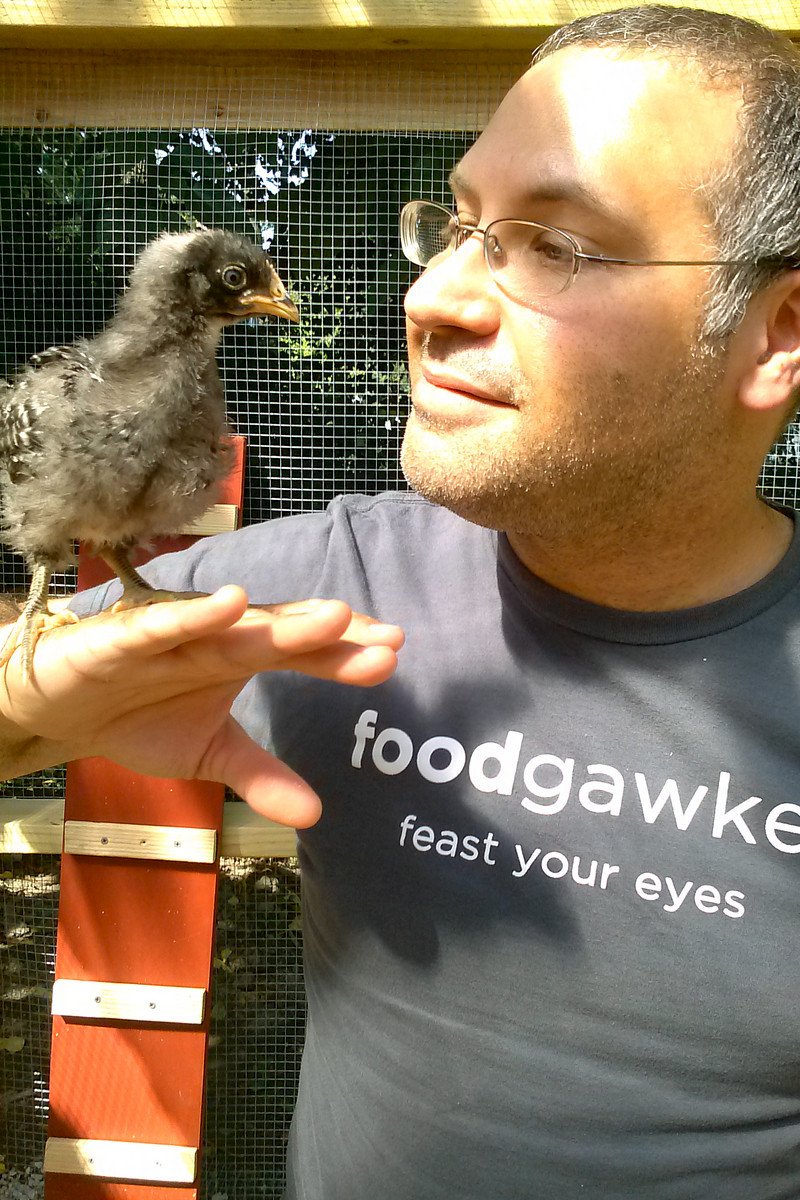 Today, a swarm of food bloggers have decided to talk about our significant others and make food that they like (Jonathan loves ice cream and is "forced" to eat cupcakes sans ice cream all of the time). The appreciation concept, as created by Amanda of the fabulous i am baker, was for us to give our significant others a moment in the spotlight. We were each to ask the same five questions of our partners. All of the answers below are direct quotes from Jonathan.
Q: What is your significant other's favorite blog called?
A: It's her own blog. It's called Cupcake Project.
That answer makes me sounds a bit conceited, but if I didn't love my own blog, we'd have a problem. If you want the real list of blogs I love, check out my blogroll. My favorite blog is Brave Tart – she introduced me to homemade fig newtons (which led to pig newtons), homemade lucky charms, and homemade sprinkles. I'm a bit scared that when her book comes out, this blog will become an ode to Brave Tart.
Q: What is their favorite prop?
A: She wants to use the kitchen as the background in every photo. But, it's probably some ugly plate.
I like natural backgrounds. Jonathan doesn't like people to know that our house is sometimes (OK – most of the time) messy. It's a constant artistic battle, which he wins since he's the one taking the photo. I'm not sure what ugly plate he's referring to. My favorite prop is probably the barn wood that we got from Burning Barn. Everything looks better on it (case in point).
Q: What is the weirdest thing you have seen your spouse do for a blog post?
A: She has only done weird stuff. She does bizarre poses wearing products. She's dressed like a hipster indifferently holding out a cupcake. She dressed like the absinthe fairy and an Old West prostitute.
Funny that he focused on the costumes and not say, cucakewurst! But, it also makes me want to do another costume post. Any ideas?
Q: If you could have your own blog what would you call it?
A: J. Pollack Photography Blog. I don't have time for it so I use Facebook instead.
He does a great job keeping up two business Facebook pages, general photography (which includes LOTS of food porn) and wedding photography.
Q. What do you do for a living and what are your hobbies?
A. I am a professional photographer shooting weddings, Bar/Bat Mitzvahs, and editorial and commercial work. We have a four year old – I love spending time with him and I love doing my work. If those count as hobbies, great!
He failed to mention his new BFFs – our chickens. We've got five little ones and Jonathan is head over heels for them. The one in the photo is Mrs. Grint (named by our preschooler).
Q. Who does the dishes?
A. I wash, Stef empties the dishwasher.
I get the better end of this deal. :)
This blog wouldn't be what it is today without Jonathan. I appreciate him every day and try to remember to tell him so enough times that he doesn't forget it. He's the one who, when I'm beating my head against the wall, reminds me, "You have an experimental cupcake blog – things don't always work at first, keep trying!" He's the one who cleans up the powdered sugar covering the counters and floor. He's the one who spots the perfect prop to make the photo work. He's the one who'll go run errands with our son so that I can have some much-needed personal time – even though he needs the time too. He's the one that lets me sleep in every day because he knows how much I love to sleep. He's the one that I'm about to wake up (correction: have woken up) from a sound sleep to come and edit this post since it's due first thing in the morning – and, he's OK with that. Thanks, Jonathan, for all that you do. Love ya!
To meet everyone else's significant others and to discover some fun new blogs and recipes, check out the links below:
The Graham Cracker Ice Cream Cone Recipe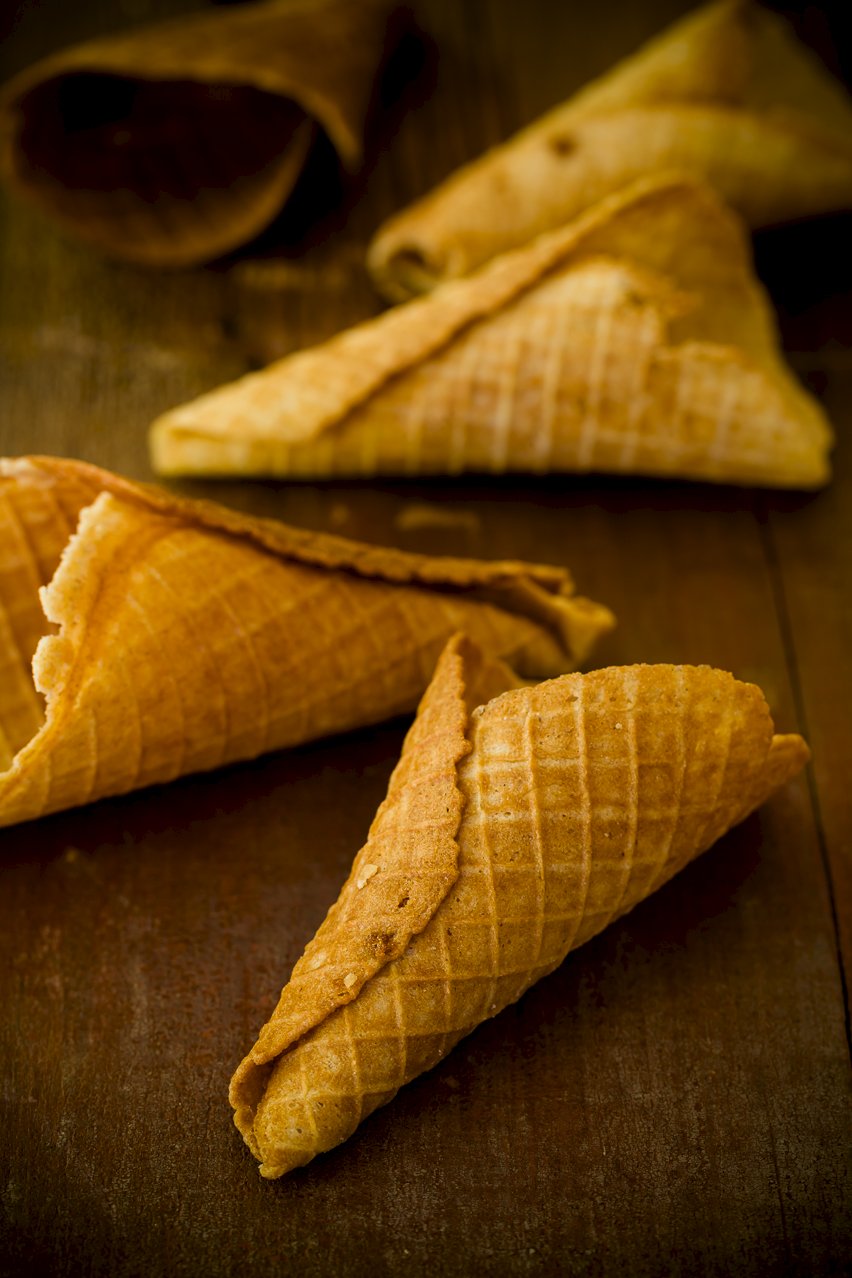 Are you still with me? Cool! Let's talk some more about this graham cracker ice cream cone recipe. I got the graham cracker ice cream cone recipe from Chris, fellow St. Louis resident and writer of Difficult Food. He used graham cones to make s'mores ice cream cones – brilliant. Don't be scared by the blog name – the difficult part was figuring out the recipe; once you have the recipe, it's not all that hard to make the cones. I made a few slight changes to his recipe (switching out the molasses for honey and removing the other spices) and asked his permission to reprint it below.
Graham Cracker Waffle Cones
If you want your house to smell like waffle cones (and why wouldn't you - the smell is up there with apple pie and cinnamon buns), you can make your own waffle cones.
Ingredients
2

large egg whites

1/4

cup

heavy cream

1/4

teaspoon

salt

1/3

cup

dark brown sugar

3

tablespoons

sugar

2

teaspoons

honey

5

tablespoons

butter

melted and cooled until comfortable to touch

1/3

cup

plus 1 tablespoon graham flour

1/4

cup

cake flour
Instructions
In a medium bowl, whisk egg whites and cream together until combined.

Add salt, sugars, honey, and melted butter. Whisk to combine thoroughly.

Add graham flour and cake flour and stir gently to barely combine.

Scoop 1/4 cup of batter into the waffle cone iron and bake and mold cone according to iron's directions. I suggest over-baking the waffle cones just slightly. Whenever I got scared of the cones burning and pulled them off the iron, they ended up a little soggy.

Serve with ice cream as soon as the cones are formed and cooled.
Nutrition
Nutrition Facts
Graham Cracker Waffle Cones
Amount Per Serving
Calories 243
Calories from Fat 117
% Daily Value*
Fat 13g20%
Cholesterol 38mg13%
Sodium 204mg9%
Potassium 39mg1%
Carbohydrates 29g10%
Protein 2g4%
Vitamin A 435IU9%
Calcium 19mg2%
Iron 0.4mg2%
* Percent Daily Values are based on a 2000 calorie diet.