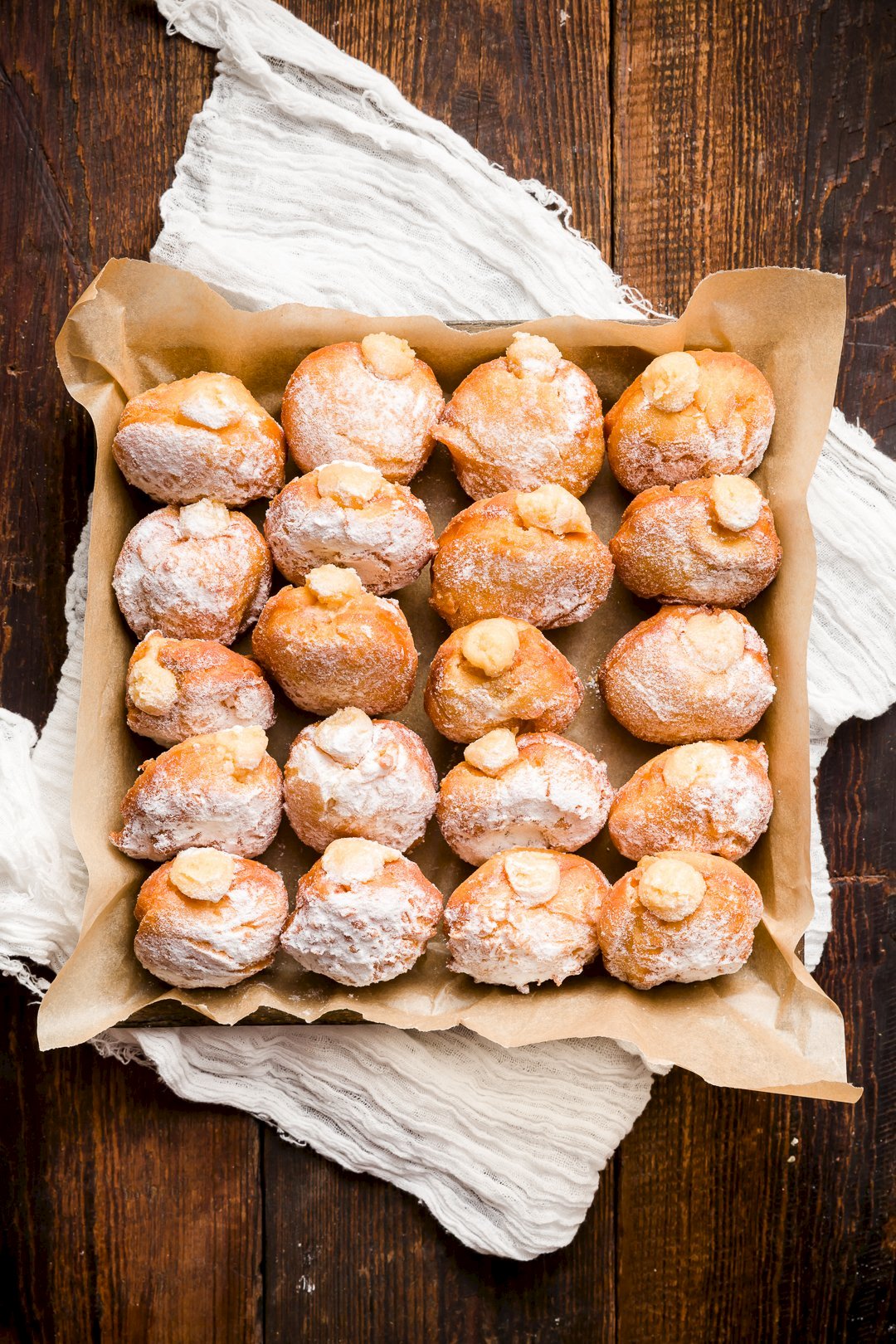 Breakfast on my recent trip to Idaho with the Idaho Potato Commission meant potato donut holes (a.k.a. spudnuts).
As I popped them into my mouth, I expected them to taste just a little bit like this: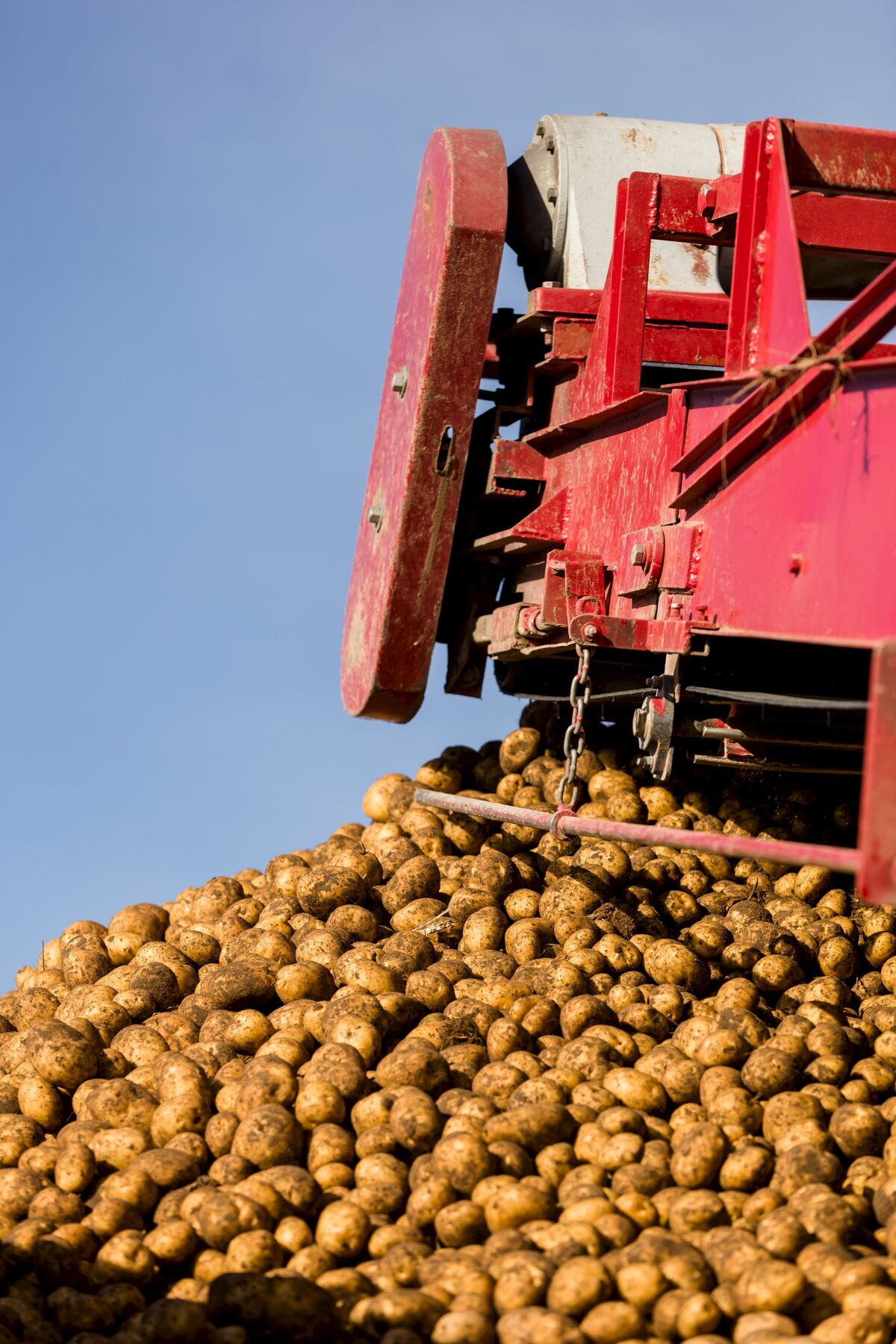 Instead, they tasted more like this:
They were comforting, peaceful, and evoked a feeling of joy that I wanted to experience again and again.  This photo is of one of the heavenly cabins at Teton Springs where Jonathan and I had the absolute luxury of staying during on our Idaho trip.
Potato donuts are a cross between yeast donuts and cake donuts – fluffy, a little chewy, sugary, and a tad bit greasy (as donuts should be).  Who knew that an Idaho potato could be the secret ingredient in a spudly donut super star?
When I came home from Idaho, I decided to make the potato donuts myself.  Sure, a wonderful hotel could make them, but would they be as good in my home kitchen?  Well, yes, they were.  And, to give the potato donuts a little St. Louis flair, I filled mine with gooey butter filling.  Say what???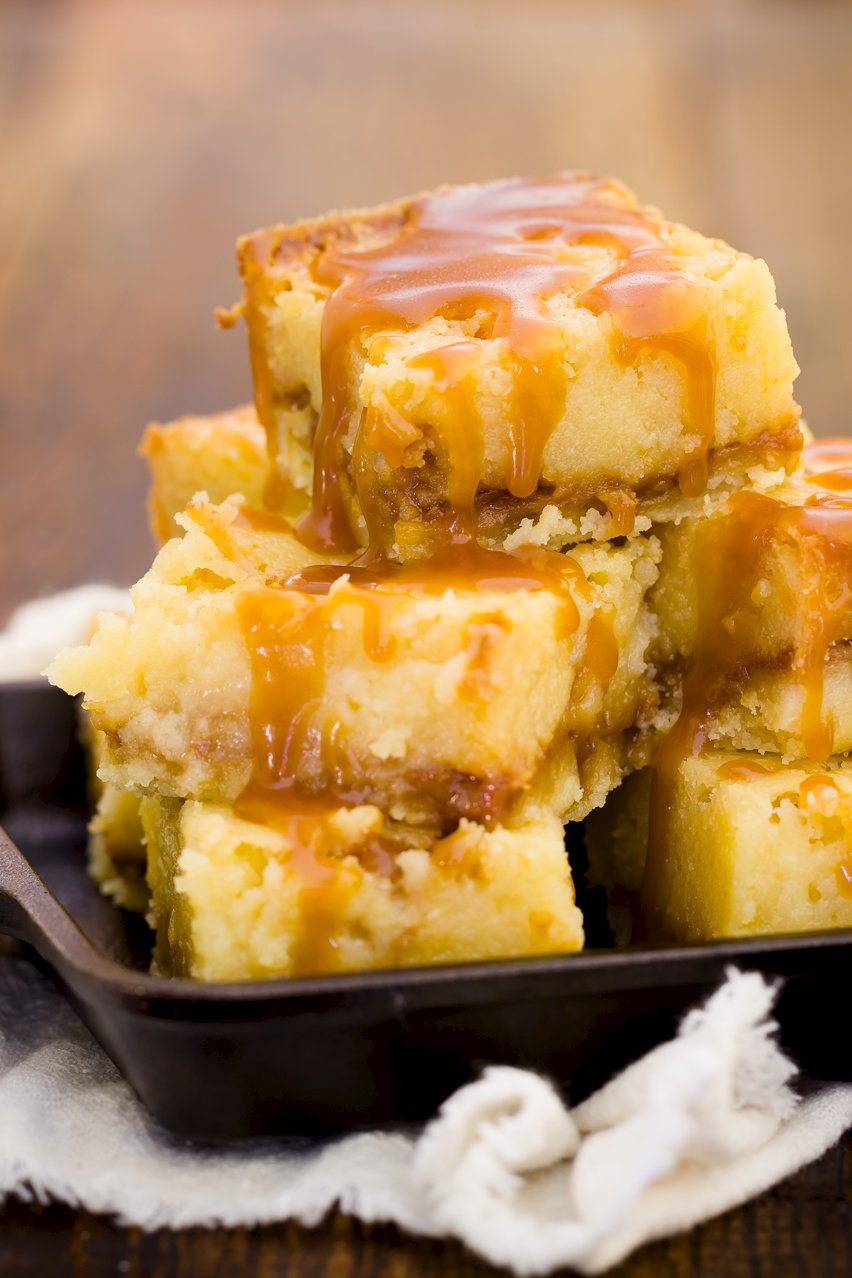 I literally piped the gooey part of gooey butter cake right inside the donuts.  As my husband said, "Gooey butter donuts, where have you been all of my life?!!"
During my trip to Idaho, I learned so many things about potatoes.  From how to dig them up…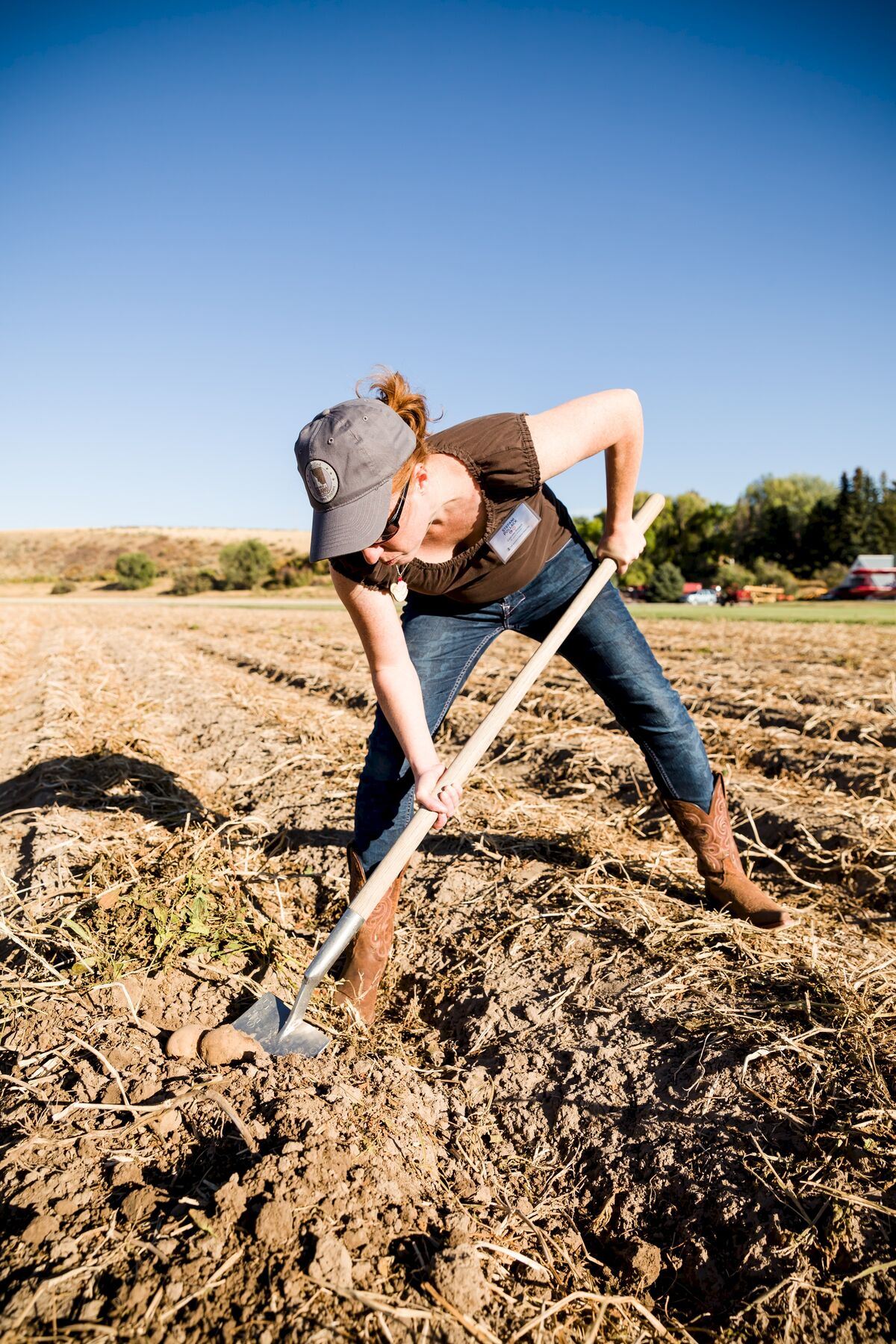 …to how instant mashed potatoes are made.  Did you know that potatoes are 80% water and instant mashed potatoes from Idahoan are taken down to 8% water?  While I've never been an instant potato fan (and this trip didn't change that), I did learn about some interesting uses for dehydrated potatoes that I want to try.  We got a chance to drink an incredibly good chocolate milk thickened with dehydrated potatoes.  It gave regular chocolate milk more of a milkshake-like consistency in a much healthier way than using ice cream.  Speaking of ice cream, I learned that dehydrated potatoes are also great for thickening ice cream.  I had no idea!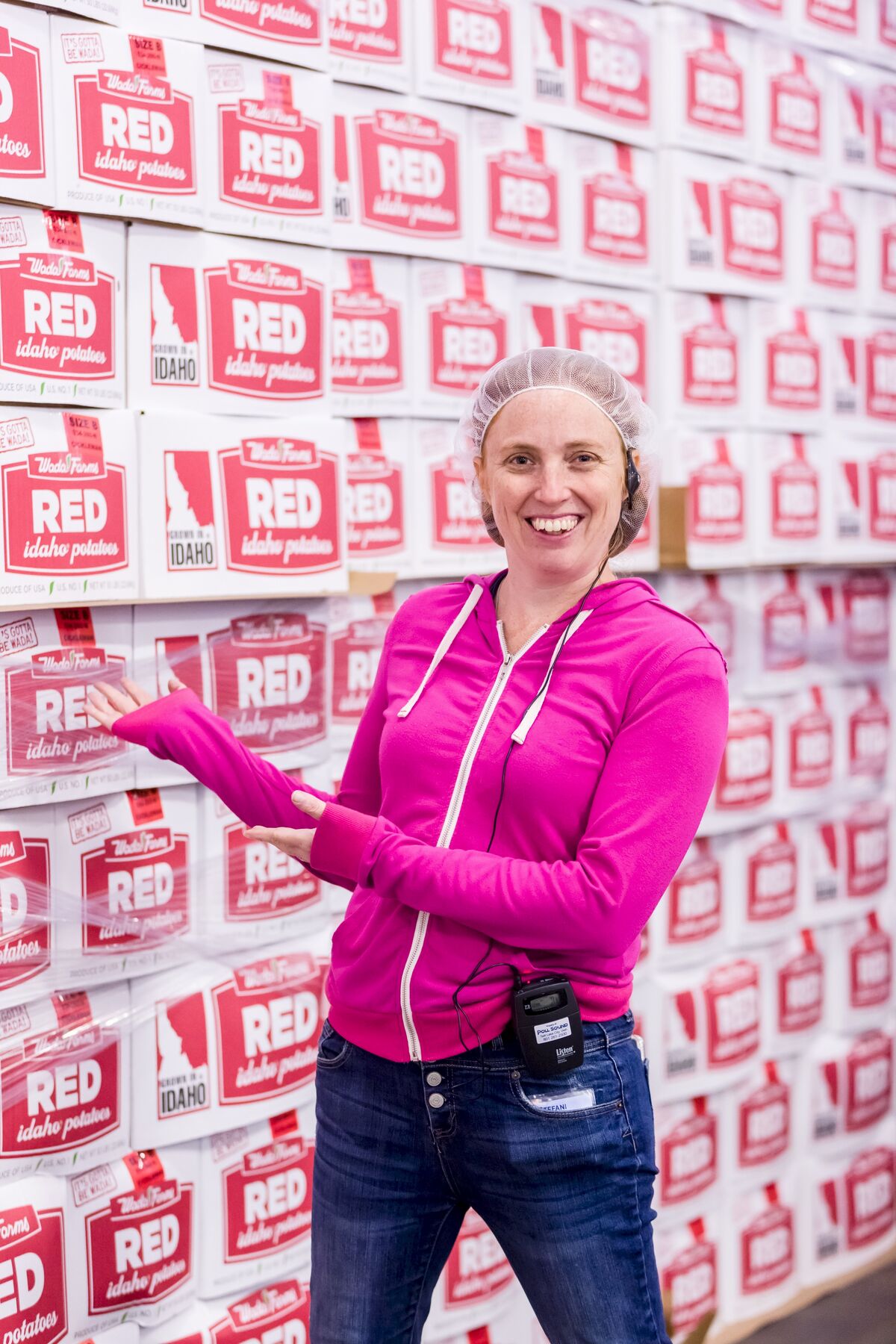 I bonded with red potatoes (can you guess why?) and with the fellow bloggers who joined me on the tour.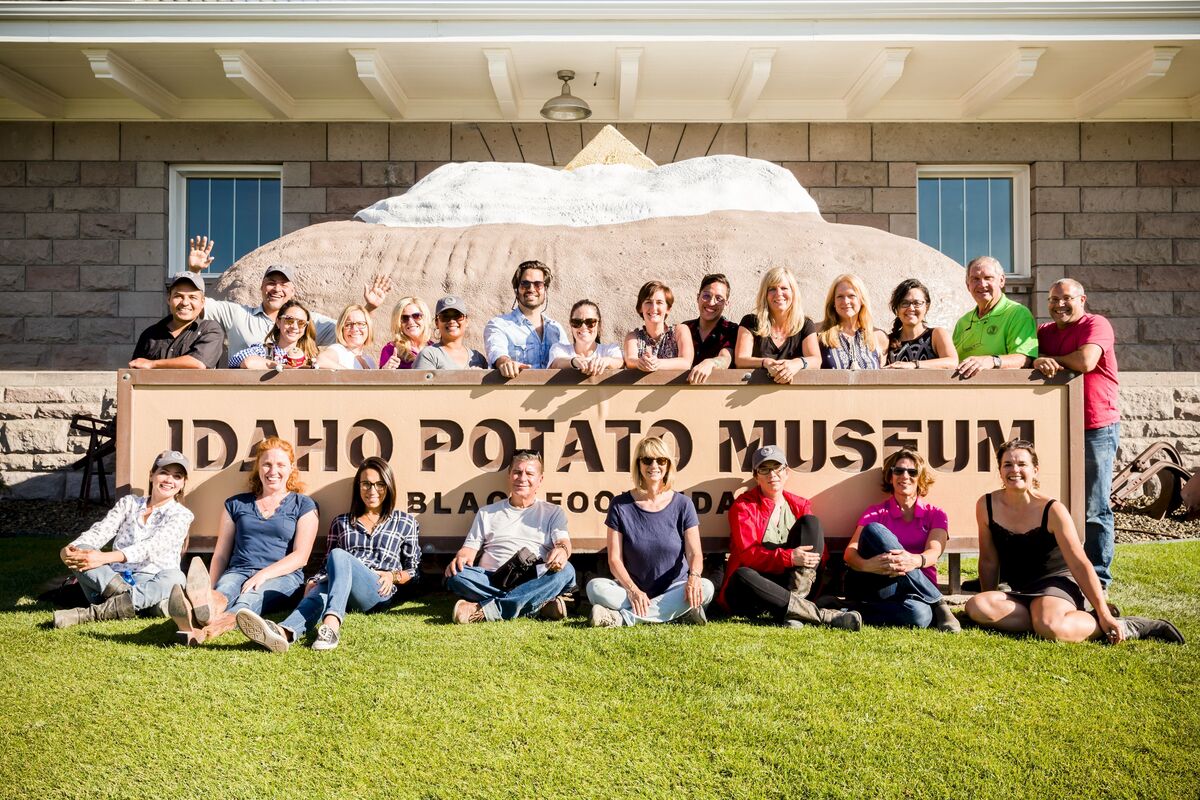 Mostly, though, I bonded with Idaho's spectacular spuds as I saw every step of their journey from field to table.  Here's a little video montage so that you can travel to Idaho with me!
Back to my gooey butter potato donuts…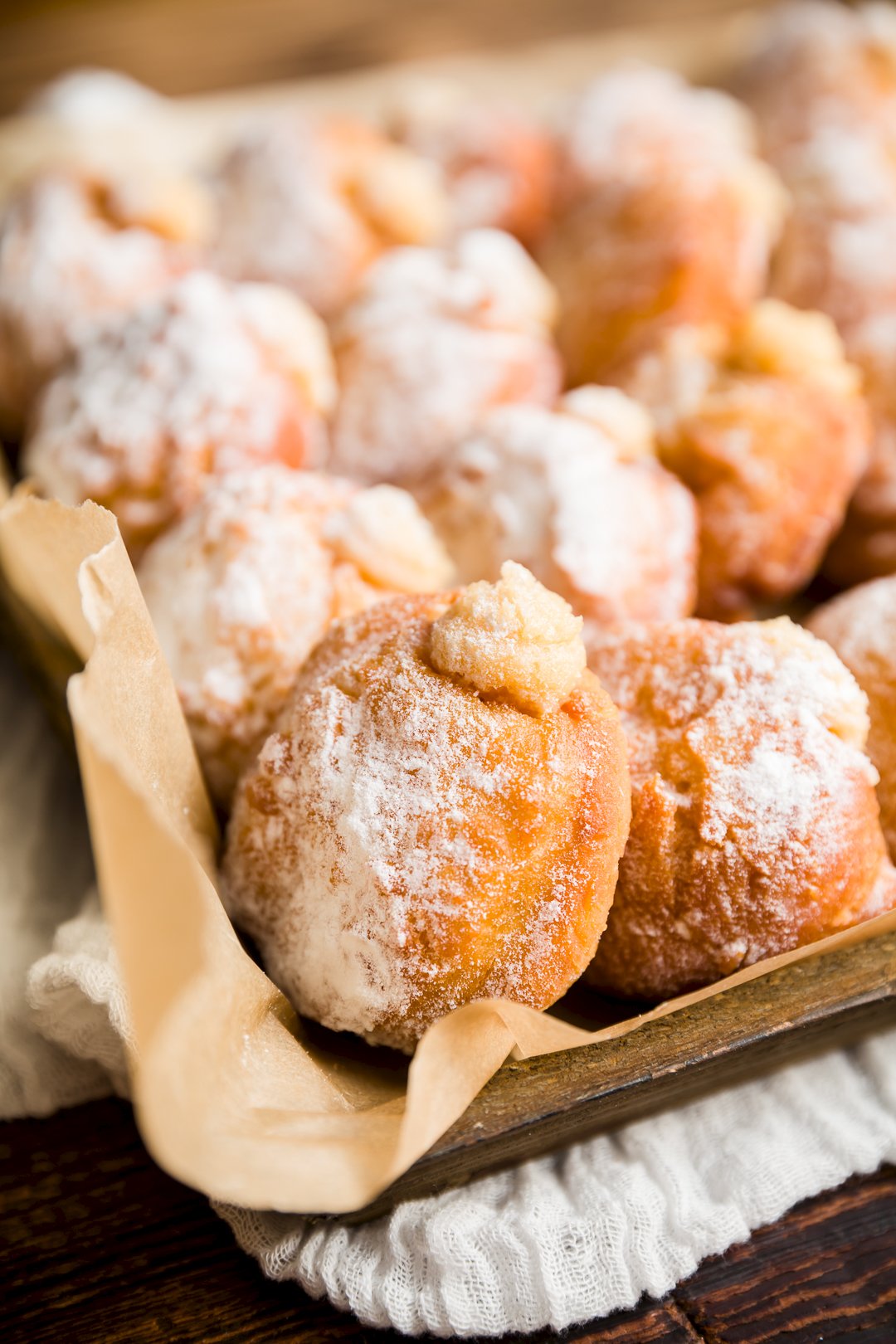 I got the potato donut recipe from Average Betty.  I encourage you to go her site to grab it.  She even has a step-by-step video to walk you through the process.  She fills her spudnuts with huckleberry jam (a lovely choice), but if you want to go gooey butter, the directions for the gooey butter filling are below.
Gooey Butter Potato Donuts
Potato donuts are a cross between yeast donuts and cake donuts - fluffy, a little chewy, sugary, and a tad bit greasy (as donuts should be).
Ingredients
3/4

cup

sugar

3/4

cup

unsalted butter

room temperature

1/4

cup

light corn syrup

1

large egg

1

cup

all-purpose flour

2/3

cup

evaporated milk

one recipe of cooled potato donuts

powdered sugar

to taste
Instructions
Preheat oven to 350 F.

In a mixing bowl, beat sugar and butter until fully combined.

Mix in the corn syrup and egg.

Alternately add the flour and the evaporated milk in three additions, mixing until just combined (the batter will appear slightly curdled).

Distribute batter evenly in a greased 8" square baking pan.

Bake for 25 minutes. The result will still be quite gooey, but not a liquid. The edges will be more done than the middle, so give it a stir to even the texture out.

Cool to room temperature.

Fill a piping bag fitted with a large round tip with the gooey butter filling.

Insert into the center of each donut and squeeze to fill.

Dust donuts with powdered sugar.
Video
Notes
When making Average Betty's donut recipe, I used a 3 inch round cutter. It makes a mid-sized donut - bigger than a hole, but not quite a full-sized donut. I fried them for five minutes on each side.
Nutrition
Nutrition Facts
Gooey Butter Potato Donuts
Amount Per Serving
Calories 99
Calories from Fat 45
% Daily Value*
Fat 5g8%
Cholesterol 20mg7%
Sodium 11mg0%
Potassium 26mg1%
Carbohydrates 11g4%
Protein 1g2%
Vitamin A 175IU4%
Vitamin C 0.1mg0%
Calcium 19mg2%
Iron 0.3mg2%
* Percent Daily Values are based on a 2000 calorie diet.