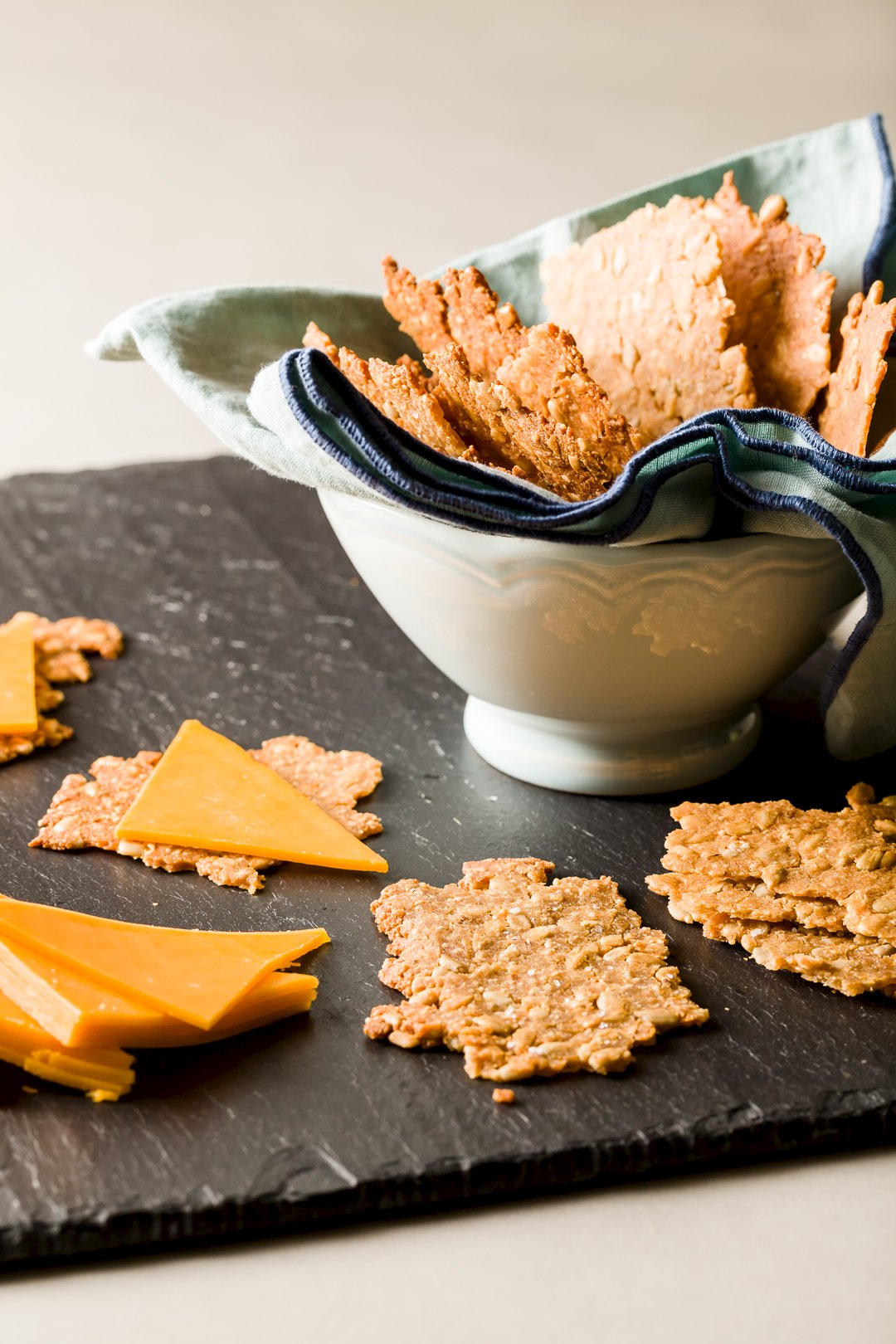 I'm going to share a secret with you: I almost gave up on this gluten-free peanut butter cracker recipe.  After the fifth attempt, I all but concluded that these crackers couldn't be made.  I wanted crispy crackers, but I really wanted to use potatoes and peanut butter (two decidedly not crispy ingredients).  Jonathan kept telling me that I should be making potato cheddar crackers and topping them with peanut butter instead of making peanut butter crackers topped with cheddar, but I really, really wanted the crackers themselves to have a strong peanut butter flavor.
After talking to pretty much everyone I could about my cracker woes, I randomly mentioned my problems to a friend in an acroyoga class.  She suggested that I let the cracker dough dry out overnight.  Eureka!  That did the trick!  The gluten-free crackers ended up being super crispy and extremely flavorful.  They weren't just sort-of-OK as I nervously suspected they would be in the end; they were fantastic!
These gluten-free peanut butter crackers were intended to be an after-school snack, but I would be totally comfortable serving them on the nicest of cheese plates.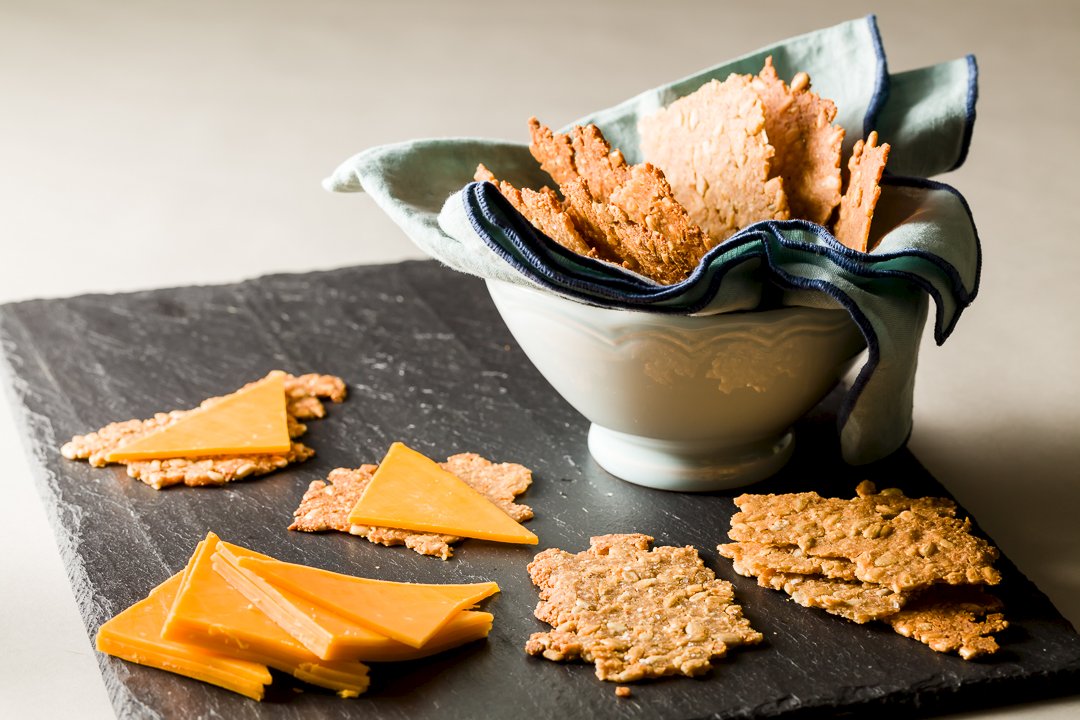 Gluten-Free Peanut Butter Crackers
These gluten-free peanut butter crackers were intended to be an after-school snack, but I would be totally comfortable serving them on the nicest of cheese plates.
Ingredients
1

medium-sized Idaho® potato

1/2

teaspoon

table salt

1/2

cup

unsweetened creamy peanut butter

1

tablespoon

brown sugar

1/2

cup

shelled sunflower seeds

Coarse salt

to taste
Instructions
Place the potato in a small saucepan on high heat. Add enough cold water to cover the top of the potato.

Once the water boils, reduce heat to medium low and cover. Cook the potato in lightly boiling water until tender, about 20 to 25 minutes.

Drain the water.

Once the potato is cool enough to touch, peel the skin off. It should come off easily.

Mash the potato in a food processor.

Remove the mashed potatoes, measure out 1 packed cup of them, and return it to the food processor. Use any leftover mashed potatoes however you wish.

Add salt, peanut butter, and brown sugar. Puree until fully combined.

Transfer to a bowl and knead in the sunflower seeds.

Divide the dough into two.

Roll each ball of dough out as thinly as you can (ideally just under 1/8") on parchment or a silicone mat sized for a 9" x 13" cookie sheet. The dough tears easily, but you can patch holes by spreading the dough with your fingers. It may also help to roll the dough between two pieces of parchment. Don't worry about making the dough a perfect shape, as these crackers will have a rustic look.

Transfer the rolled dough on the silicone mats or parchment papers to cookie sheets and refrigerate overnight to dry them out.

Preheat oven to 350 F.

Sprinkle the rolled, chilled dough with coarse salt.

Bake for 20 minutes or until the edges of the crackers begin to look dark brown. Keep a close eye on the crackers as they can go from done to burnt very quickly.

Turn the sheets of crackers out onto a cooling rack.

When cool, break into snack-sized pieces.

Eat immediately. If you have some left over, the crackers can be re-crisped the next day by returning them to the oven for about ten minutes at 350 F.
Nutrition
Nutrition Facts
Gluten-Free Peanut Butter Crackers
Amount Per Serving
Calories 65
Calories from Fat 36
% Daily Value*
Fat 4g6%
Sodium 89mg4%
Potassium 107mg3%
Carbohydrates 3g1%
Protein 2g4%
Vitamin C 1.2mg1%
Calcium 9mg1%
Iron 0.6mg3%
* Percent Daily Values are based on a 2000 calorie diet.
Note: This recipe was originally created for the Idaho Potato Council.