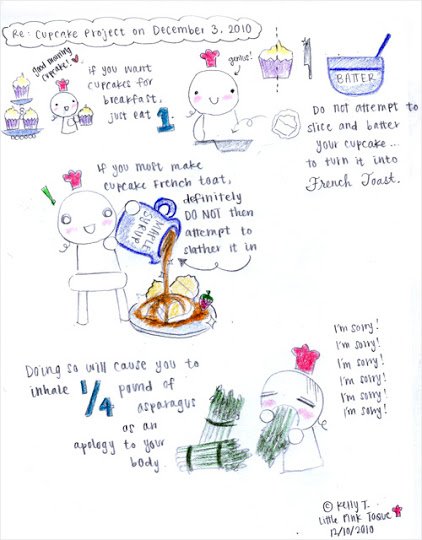 Early this week, I woke up to a fantastic surprise. Krafted by Kelly had turned this Facebook status update…

…into the cartoon that you see above – totally unprompted! We had no prior relationship.  I had never met her before and wasn't even following KraftedByKelly on Twitter (you can bet I am now!).
Kelly has, as far as I know, a totally unique blog idea.  She's taking quotes from food bloggers and cartoonizing them.  Check out some of the other cartoons that she's made based on quotes from The Pioneer Woman and Dorrie Greenspan (my quote is in some pretty good company!).
When Kelly is famous and has a HUGE book deal (I suspect that she will), I can say that her first blog cartoon was inspired by me and then I'll blush like the cartoon version of myself.