When I make cream cheese frosting (like my chocolate cream cheese frosting), I usually use a very simple recipe which involves mixing butter, cream cheese, and powdered sugar. I don't usually want to spend a ton of time on the frosting after just baking cupcakes – and besides, my easy frosting recipe tastes great.
So, when I first saw that the recipe for cream cheese frosting in BraveTart's new cookbook started with making a vanilla custard on the stove, I almost rejected it on the spot.
Almost.
But, you see, while some people idolize TV chefs, I don't get caught up with TV celebrities. The pastry chef who I have idolized for years is Stella Parks, BraveTart. She won me over when I learned to make homemade Lucky Charms from her, and since then I've adored every recipe of hers that I've tried – from homemade sprinkles to fig newtons.
I've been waiting for years for her cookbook to come out and now it's finally here! I want to bake my way through the whole book!! Each recipe is clearly explained, complete with a history of the dessert and, most importantly, I know without hesitation that her recipes will come out perfect.
Trusting Stella as much as I do is why I put my pot on the stove and started making custard for a frosting. Oh, I whined a little about the effort, but I had to see for myself if it was worth it.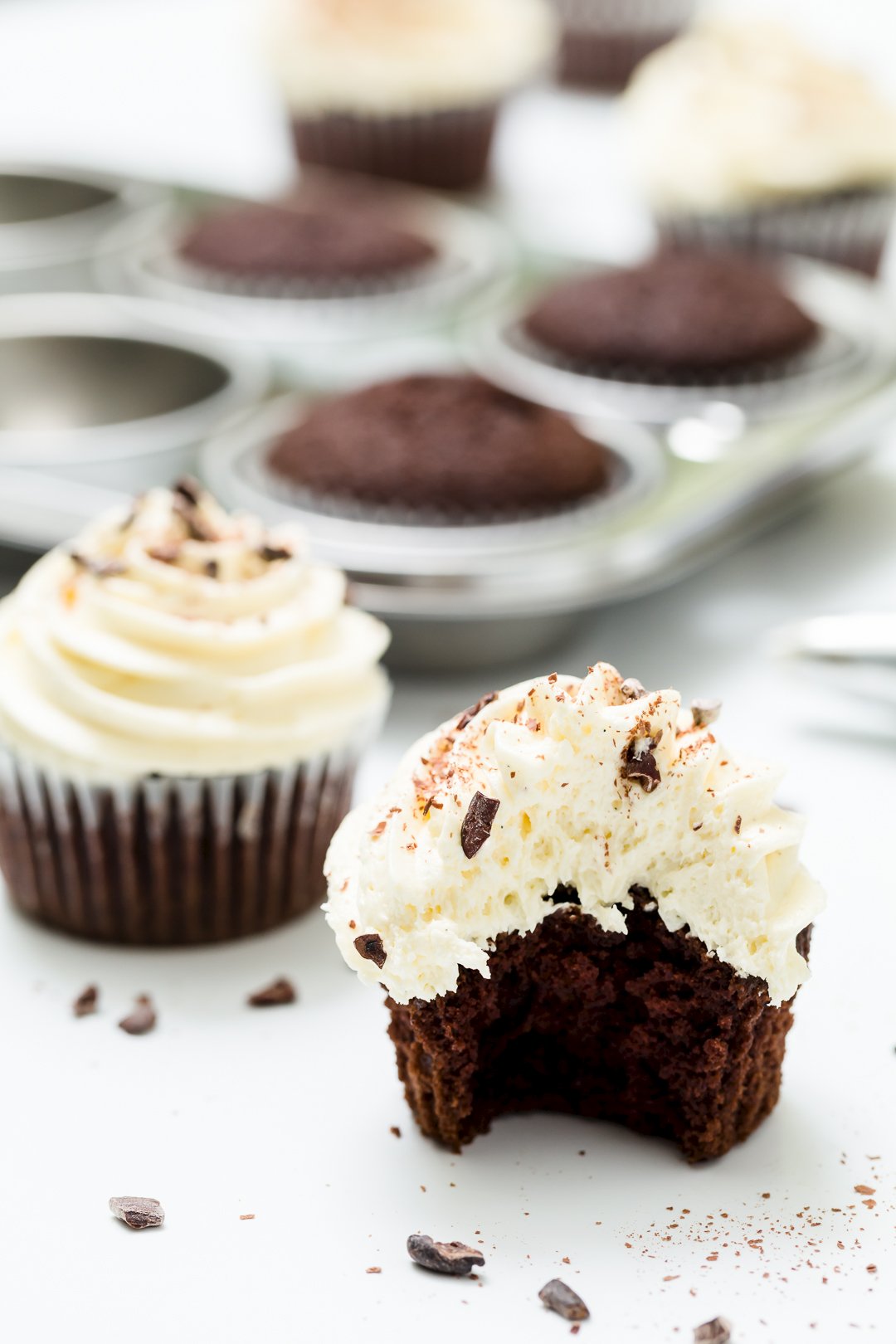 Stella's cream cheese frosting is worth the effort one hundred fold. It's smooth, fluffy, and not at all gritty. Frosting typically has the problem of being too sweet or too buttery (sometimes it's even greasy). This frosting has neither of those problems. It's a cross between cheesecake, vanilla custard, and buttercream frosting that somehow ends up taking on the best qualities of all three.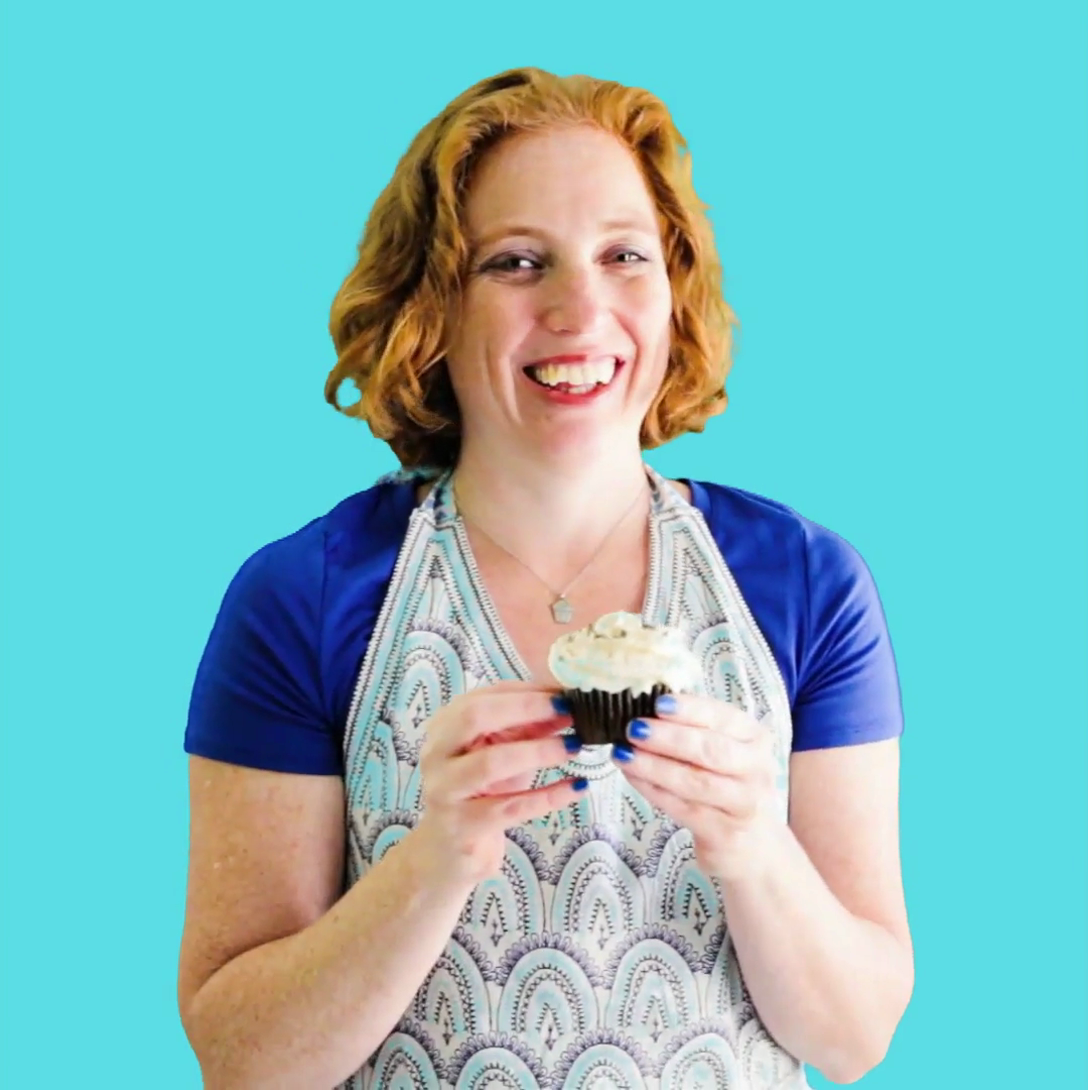 This cream cheese frosting is like no frosting I've ever had before. It simply must be tasted again and again and again.
Stella has kindly permitted me to share the recipe and video below. Once you try this, you are going to want to taste every recipe she has ever written.
Fluffy Cream Cheese Frosting
This cream cheese frosting is a cross between cheesecake, vanilla custard, and buttercream frosting.
Ingredients
1 1/2

cups

whole milk

1

vanilla bean

split lengthwise

1.12

cups

sugar

this is 1 cup + 2 tablespoons

1/3

cup

cornstarch

3

large

large eggs

straight from the fridge

1

tablespoon

vanilla extract

16

ounces

full-fat cream cheese

2 cups, cool but soft - about 62 F

1 1/2

cups

unsalted butter

cool but soft - about 62 F

2

tablespoons

lemon juice

This is in Stella's recipe, but I left it off of mine by mistake and it was still amazing.
Instructions
In a 3-quart saucepan, bring the milk and vanilla bean to a simmer over medium heat.

Remove from heat, cover, and steep for 30 minutes (or refrigerate for up to 24 hours for a stronger flavor).

In a medium-sized bowl, whisk together sugar and cornstarch.

Whisk in eggs.

Return milk to a burner on medium heat and bring back to a simmer.

Remove the vanilla bean and scrape the seeds into the milk. Discard the pod.

Ladle 1/2 cup of the milk into the egg mixture, whisking to combine. Repeat two more times.

Pour the warmed eggs/milk into the pot and cook, whisking constantly until the custard turns thick and lumpy, about three minutes.

Once it begins to bubble sluggishly, cook and whisk for another two minutes.

Remove from the heat and stir in the vanilla extract.

Pour the custard into a baking dish, about 7" by 11", to speed the cooling process.

Press a sheet of plastic wrap against the surface and refrigerate until thick and cool, about one hour. You could also do this in advance and refrigerate for up to one week. In that case, let it stand at room temperature until warmed to 68 F before using.

In the bowl of a stand mixer fitted with the paddle attachment, beat the cream cheese and butter on medium speed until fluffy and light, about five minutes.

Stella says to switch to the whisk attachment at this time. I didn't and things worked fine, but it might have been even better (if that's even possible) if I had.

Stir the custard until smooth and add a little bit at a time to the frosting, mixing after each addition.

Drizzle in the lemon juice. The buttercream should be light and creamy, but thick enough to hang from a spoon.

Use immediately or set aside at cool room temperature for a few hours and rewhip before use.
Notes
Makes 6 cups of frosting
If the buttercream seems too stiff or dense, scoop a cup of it into a small bowl and microwave until completely melted (about 30 seconds). Return the melted buttercream to the bowl and whip for 15 seconds on medium-high. If it seems too loose or gooey, refrigerate the entire bowl for 15 minutes, then whip for three minutes on medium-high. The frosting can be refrigerated for up to three weeks or frozen for up to three months. Soften to room temperature (about 12 hours if frozen or 5 hours if refrigerated) before using.
Nutrition
Nutrition Facts
Fluffy Cream Cheese Frosting
Amount Per Serving
Calories 151
Calories from Fat 108
% Daily Value*
Fat 12g18%
Cholesterol 48mg16%
Sodium 51mg2%
Potassium 38mg1%
Carbohydrates 8g3%
Protein 1g2%
Vitamin A 440IU9%
Vitamin C 0.3mg0%
Calcium 28mg3%
Iron 0.1mg1%
* Percent Daily Values are based on a 2000 calorie diet.