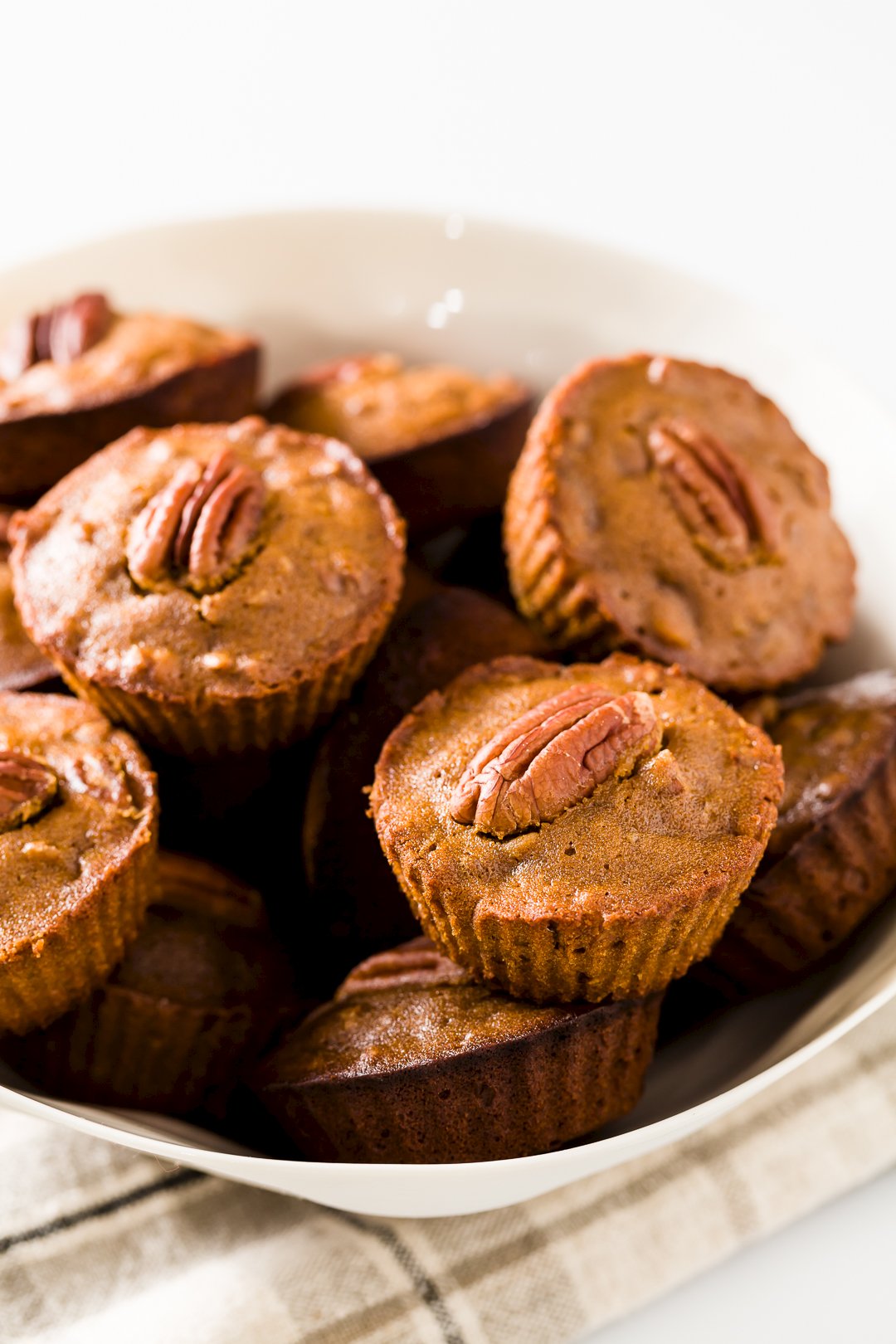 In this post, contributor Jess Touchette shares the history of brownies. Spoiler alert: Early brownies had no chocolate! Craziness! Keep reading for the trivia fact about brownies and Harry Potter that you'll want to share with all your muggle friends.
---
A gooey little square of chocolate decadence topped with a fine, crackly layer that crumbles away when you take a bite – what's not to love about a good brownie?
Brownies are right up there with chocolate chip cookies on the list of home-baker classics. They are bowl-licking good, and, as a supremely easy tray bake, they were basically made to become a staple of the American bake sale. While debates over appropriate mix-ins and ideal brownie texture can get heated (take it from me, a diehard fudgy fan married to a cakey enthusiast), you generally can't go too wrong with a plate of brownies.
These bars of chocolatey goodness are now so ubiquitous – popping up everywhere from supermarket shelves of boxed mixes to family recipe files and restaurant menus – that we might naturally assume that they've been around for centuries. In fact, brownies are a relatively modern invention that dates back no further than 1890s America. The exact origin of the dessert is contested, for while Palmer House Hotel in Chicago claims that Bertha Palmer (wife of then-hotelier Potter Palmer) created the first brownie recipe for the 1893 World's Columbian Exposition, there is no concrete evidence that the brownie dessert now served at the hotel was invented in 1893, or even that it was originally called a "brownie." The first printed recipe for something called "Brownies" can be found in The Boston Cooking-School Cook Book, published by Fanny Merritt Farmer (principal of the school) in 1896. All available evidence indicates that Farmer's is the first recipe for a dessert of this name.
Before we get into the recipe itself – why call them "brownies"? Like the origin of the dessert, the origin of the name is disputed. Some speculate that "brownies" are simply named for their color; others, that American brownies of the 19th century evolved from the Scottish "brunie," a type of scone or bannock (flatbread) made in the Orkney and Shetland Islands. The most whimsical explanation (and by far my favorite) is that brownies were named for the tiny, nocturnal creatures of Scottish and English legend said to perform helpful tasks for their chosen households in exchange for small food offerings. (Fun fact: The common Yorkshire term for a brownie creature is "Dobby." Remind you of anyone, Potter fans?)
Brownies have long had a place in British folklore, but, thanks to the poems and illustrations of Canadian children's author Palmer Cox, they experienced something of a pop-culture revival in late-19th-century North America. Cox's brownies – "imaginary little sprites, who… delight in harmless pranks and helpful deeds" – began cavorting about children's periodicals in the late 1870s, and were first collected in the 1887 compendium The Brownies: Their Book (freely available, along with a number of other books by Cox, via HathiTrust). According to food historian Mark H. Zanger, the brownie trend kicked off by Cox inspired the names of both Eastman Kodak's portable Brownie camera and the Brownie Girl Scouts. Why not also our "brownie" dessert bars, which emerged at the height of Cox's popularity, and (tellingly) were called not "brownies," but "Brownie's Food" in an 1899 cookbook?
Backtrack to Fanny Farmer's original 1896 recipe for "Brownies," and you'll find much of interest besides the dish's name. A cursory scan of the ingredients tells you that these are not your mother's brownies. Farmer's recipe contains "Porto Rico molasses" and uses powdered rather than granulated sugar. It lacks a leavening agent, and – even more glaringly – contains no chocolate. (Whaaaaaat?)
As if the recipe's ingredients (or lack thereof?) weren't odd enough, Farmer instructs that her brownies be baked individually in "small, shallow fancy cake tins" (likely, fluted marguerite molds something like this modern example) and garnished with pecan halves. (View on Amazon)
Clearly, today's chocolate tray bake is far removed from its earliest ancestor.
What did I find when I gave the recipe a go? It came together quickly, and the molasses-based batter reminded me of hermit bars (sans spices). Since I don't own any marguerite molds, I experimented with a mix of fluted silicone cupcake liners and metal muffin and tartlet tins. All of the cakes baked in metal tins came out a little burnt around the edges, so I'd recommend either sticking with silicone or trying a slightly lower oven temperature. Despite the unintentional crispiness, the resulting "brownies" (or hermit/blondies, as I prefer to think of them) were surprisingly delicious. They are dense and nutty with an understated sweetness. What's more, thanks to their tartlet shape and pecan garnish, they have a leg up on other hermits and blondies when it comes to presentation.
If you'd like to try them out yourself, check out the slightly updated recipe (complete with oven temperature and bake time) below. You can also view Farmer's original recipe on page 424 of The Boston Cooking-School Cook Book, available via Internet Archive.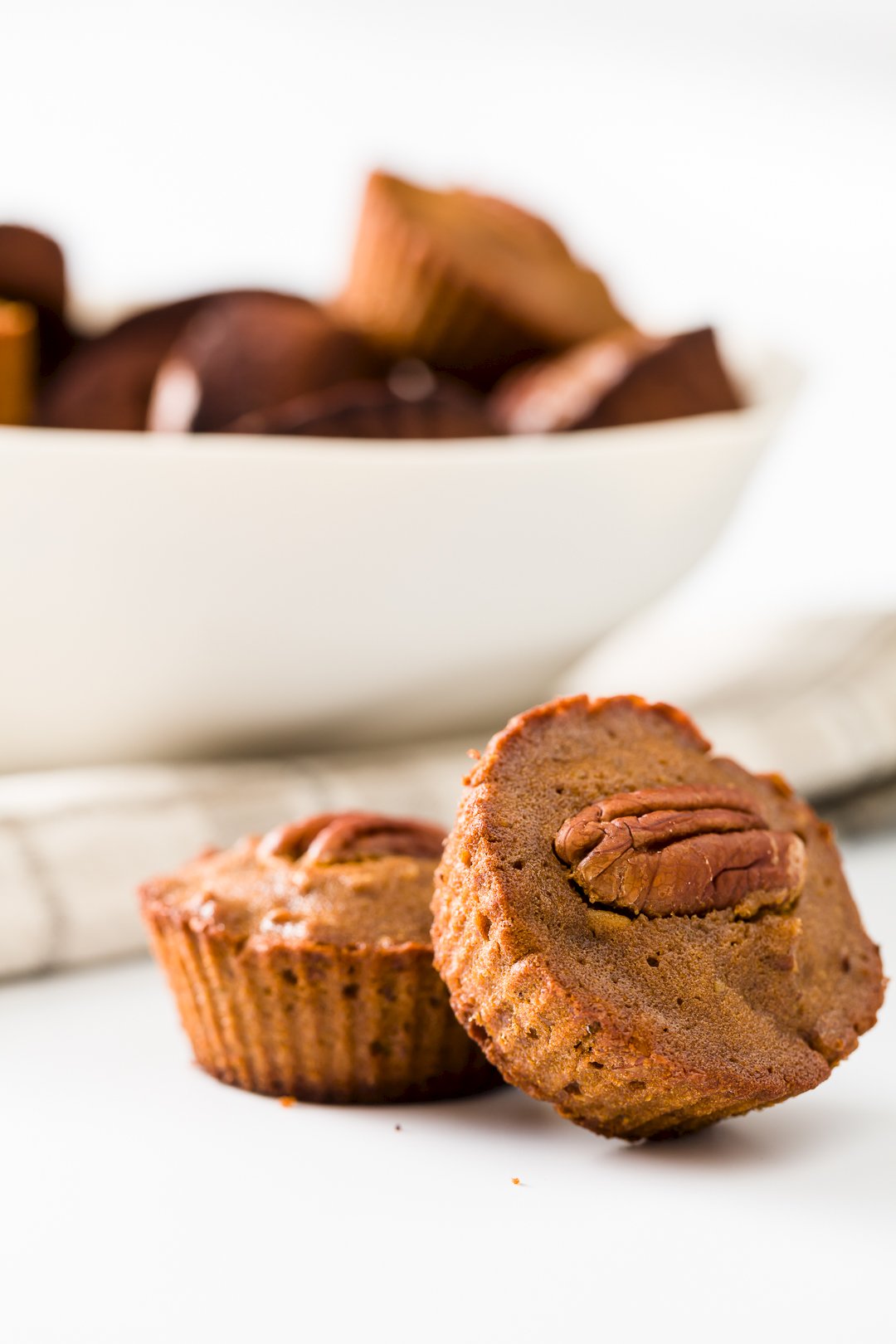 Fanny Farmer's Brownies (1896)
Early brownies had no chocolate! Instead, this recipe for "brownies" uses molasses to get a rich, dark flavor.
Ingredients
1/3

cup

butter

room temperature

1/3

cup

confectioner's sugar

1/3

cup

molasses

1

large egg

beaten

7/8

cup

a scant cup unbleached flour

1

cup

finely chopped pecans

12

pecan halves
Instructions
Preheat oven to 350 F.

Lightly grease 12 silicone cupcake liners or marguerite molds.

Cream together butter and sugar until light and fluffy.

Whisk in molasses.

Add egg and whisk well.

Stir in the flour.

Mix in the chopped pecans.

Spoon the mixture into the prepared tins, filling them no more than halfway.

Place half a pecan in the center of each filled tin, pressing it down slightly into the batter.

Bake for 12-15 minutes, or until a toothpick inserted into the center of one of the cakes comes out clean.

Allow brownies to cool for about 5 minutes before removing them from molds. Arrange them on a baking rack to cool completely.
Nutrition
Nutrition Facts
Fanny Farmer's Brownies (1896)
Amount Per Serving
Calories 195
Calories from Fat 117
% Daily Value*
Fat 13g20%
Cholesterol 27mg9%
Sodium 53mg2%
Potassium 194mg6%
Carbohydrates 18g6%
Protein 2g4%
Vitamin A 180IU4%
Vitamin C 0.1mg0%
Calcium 31mg3%
Iron 0.8mg4%
* Percent Daily Values are based on a 2000 calorie diet.