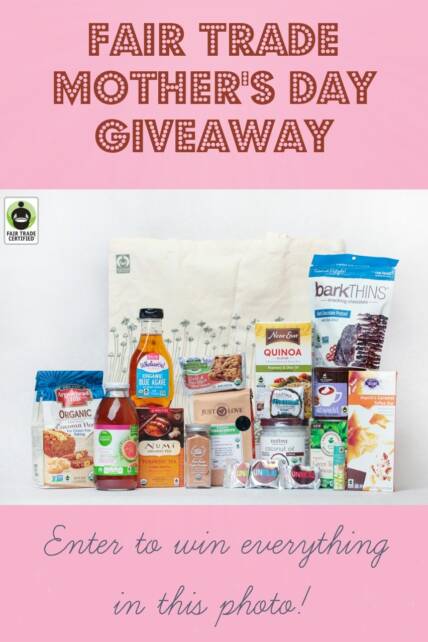 I've been writing about Fair Trade this week – how Fair Trade certification is an important mechanism for protecting and empowering women in agricultural communities around the world.  In addition to freedom from harassment and other social requirements, Fair Trade certification ensures that women have a voice, a vote, and a leadership role in their communities.
Fair Trade USA has created a Pinterest Board showcasing Fair Trade brunch ideas from a variety of fantastic bloggers.  You'll find my cinnamon-dusted coffee lollipops on that board.  If you re-pin it, you are helping to spread the word about Fair Trade and helping me to win a prize (virtual thank you hugs to you for doing this!).  I've got a chance for you to win a prize, too!
To get you even more excited about Fair Trade products, Fair Trade USA is giving away all of the products shown above to one lucky Cupcake Project reader.  The prize package includes:
Pretty sweet, huh?!
To enter, fill out the Rafflecopter form below.  Good luck!