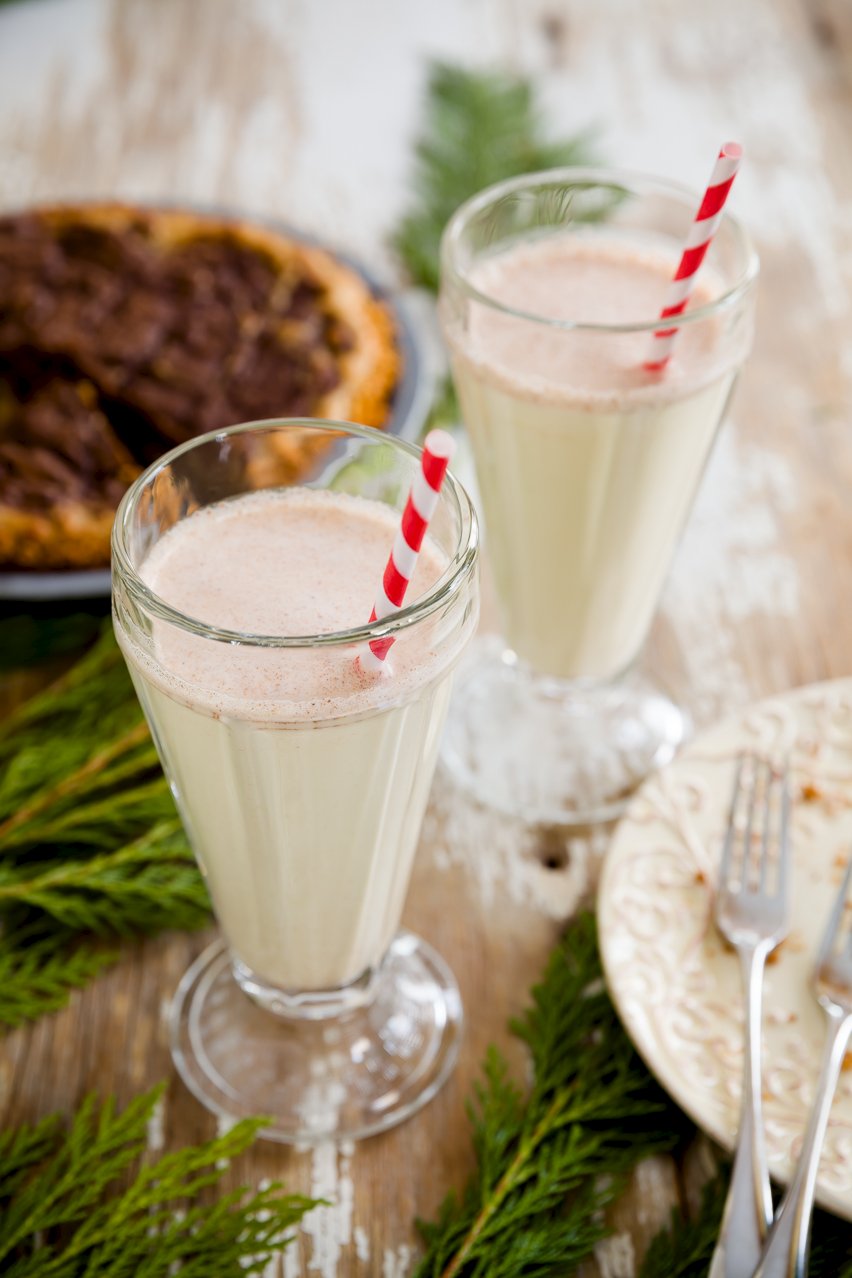 Growing up in New York, I've always been a huge fan of egg cream. When you get an egg cream at a diner, it's made from milk or cream, seltzer, and vanilla or chocolate syrup. When I prepare it at home, I simply use milk and vanilla cream soda. Many of my uninitiated friends have balked at the idea of mixing soda with milk. Most have been instant converts 0nce they have tried it.
This kid-friendly eggnog soda that I created for Parade Magazine reminds me of an egg cream. It's rich, fizzy, decadent, and just the thing to keep the kiddos from feeling left out while you sip on the spiked eggnog.
Products You May Want to Use When You Make this Eggnog Soda
Soda fountain glasses are not required, but I love serving sodas in these glasses! (View on Amazon)
Paper straws complete the look. (View on Amazon)
I use my SodaStream every time I make any kind of soda. It's one of the most used appliances in my house. (View on Amazon)
The Eggnog Soda Recipe
You can grab the recipe for the eggnog soda on Parade Magazine.
Oh, and the pie in the background… that's my not-to-be-missed Christmas Pie.