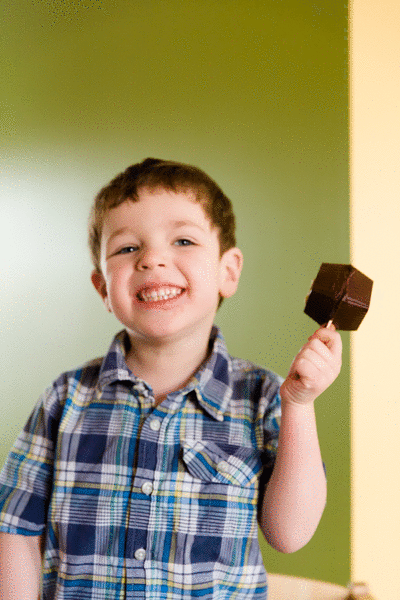 I've been planning to make an edible Purim grogger (noisemaker) for over a year. Last Purim, I experimented with making a grogger out of hamantashen dough, but the grogger didn't make noise and it fell apart way too easily. This year, I decided to use chocolate. I got advice from my friend Jenny at Kakao Chocolate who suggested that I use silicone molds to make the grogger pieces and then glue them together with more chocolate.
Want to hear the grogger? OK!
Edible Purim groggers are a sure-fire win for any Purim party. However, before I go on to tell you how to make them, I have to give you a warning. No matter how much you and your kids might hate Haman (the villain of the Purim story), you can't shake these groggers too vigorously. Here's what happens:
Now that I've given you fair warning, we can proceed with our instructions.
What You'll Need to Make an Edible Grogger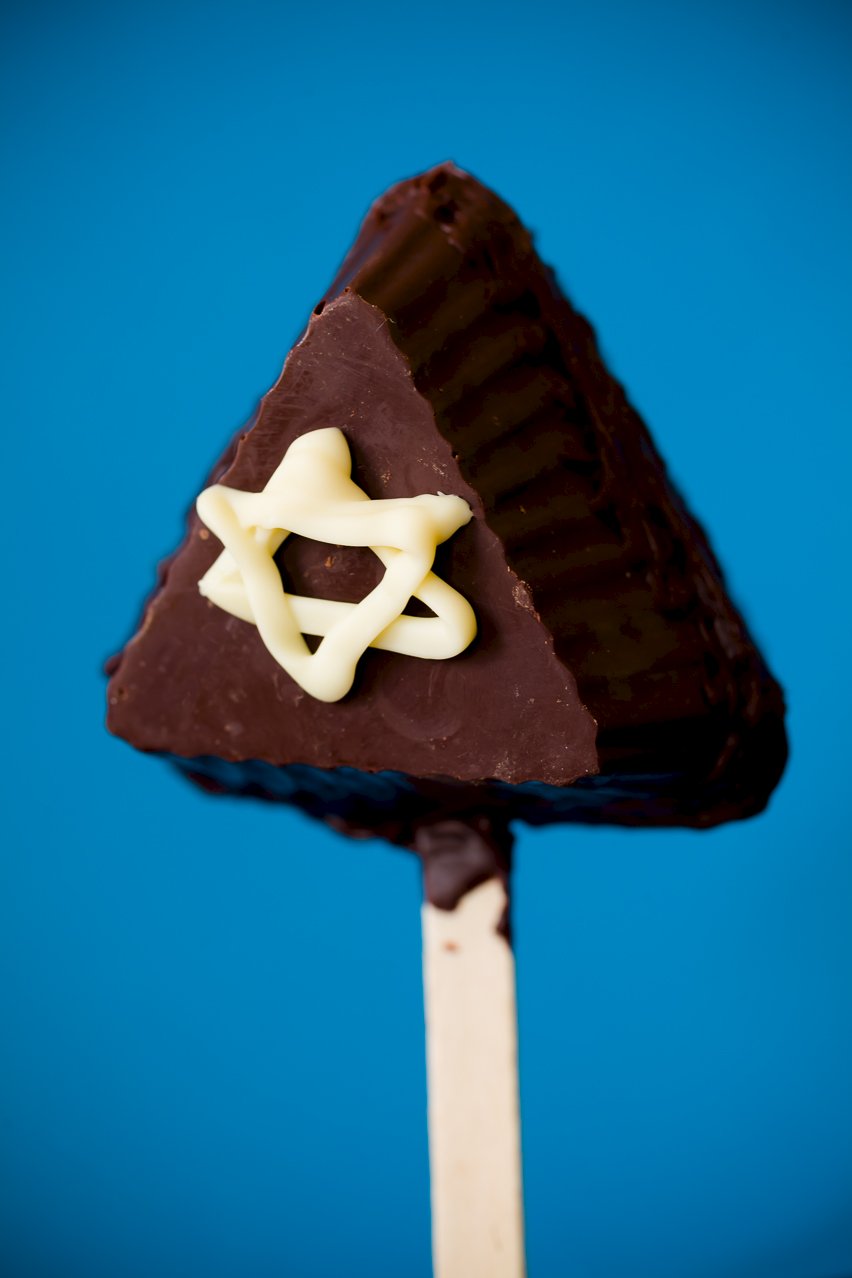 How to Make an Edible Grogger
Step 1: Use your paintbrush to paint a thick layer of melted tempered chocolate onto the insides of two silicone molds.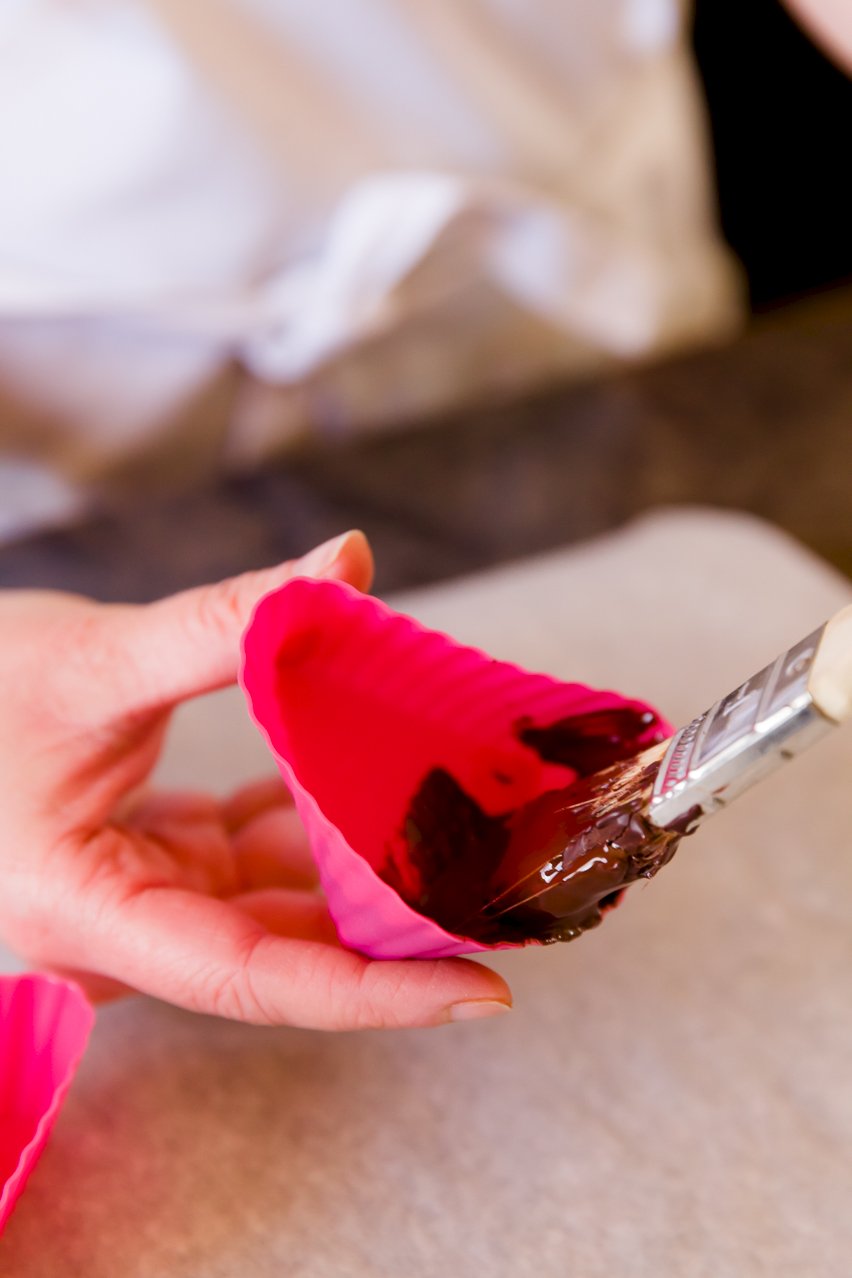 Step 2: Place molds in the freezer until solid (just a couple of minutes). Remove from the freezer and paint a second coat. You want the chocolate to be thick so that it will withstand something banging into it.
Step 3: Place the chocolate-filled silicone molds back in the freezer until solid. Then, carefully remove and peel off the silicone molds. They should come off easily.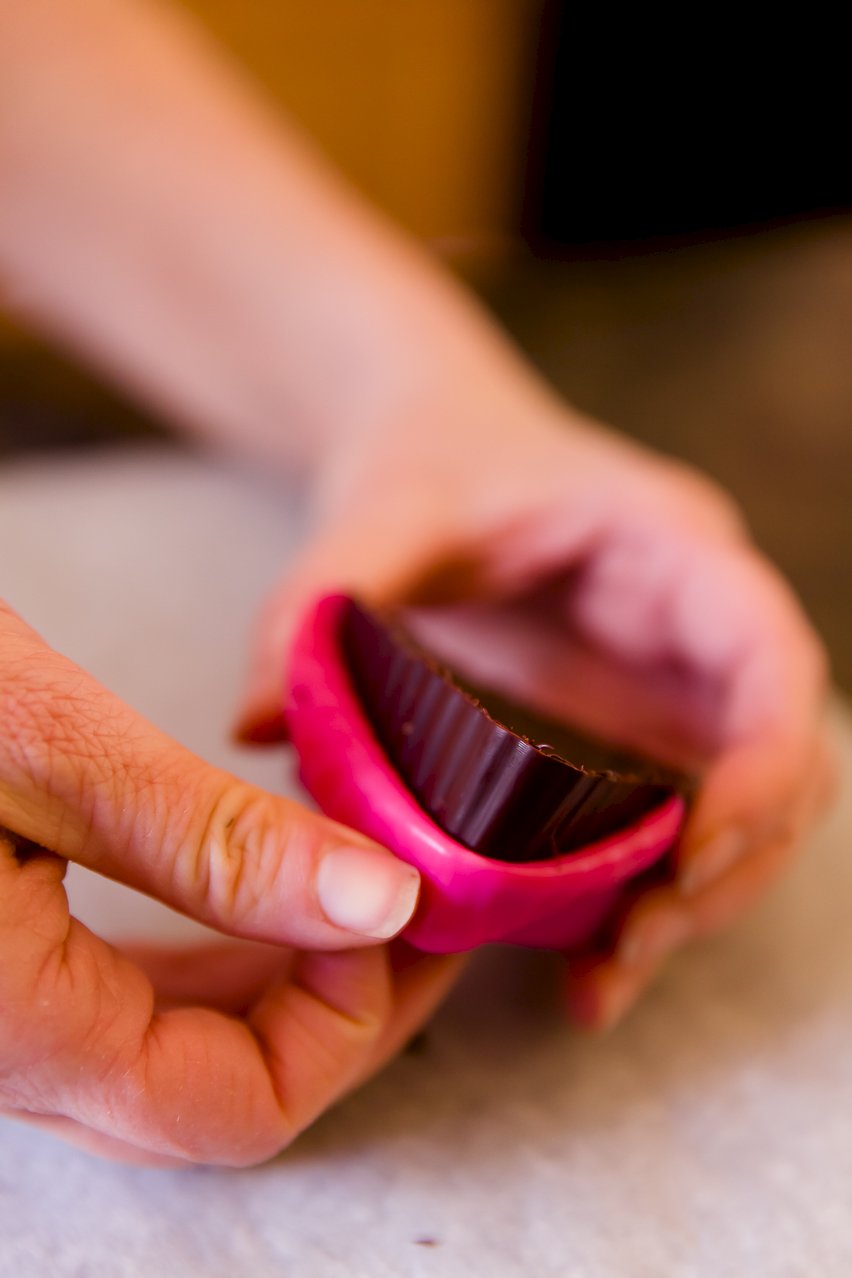 Step 4: Paint chocolate along the edges of both triangles. This chocolate will serve as glue. At this point, it doesn't matter if the chocolate is smooth and runny; I learned from Jenny that "glue" chocolate works better if it is thick and sludgy. I just used the same chocolate that I melted for step one. It had cooled a little by this step, which worked perfectly.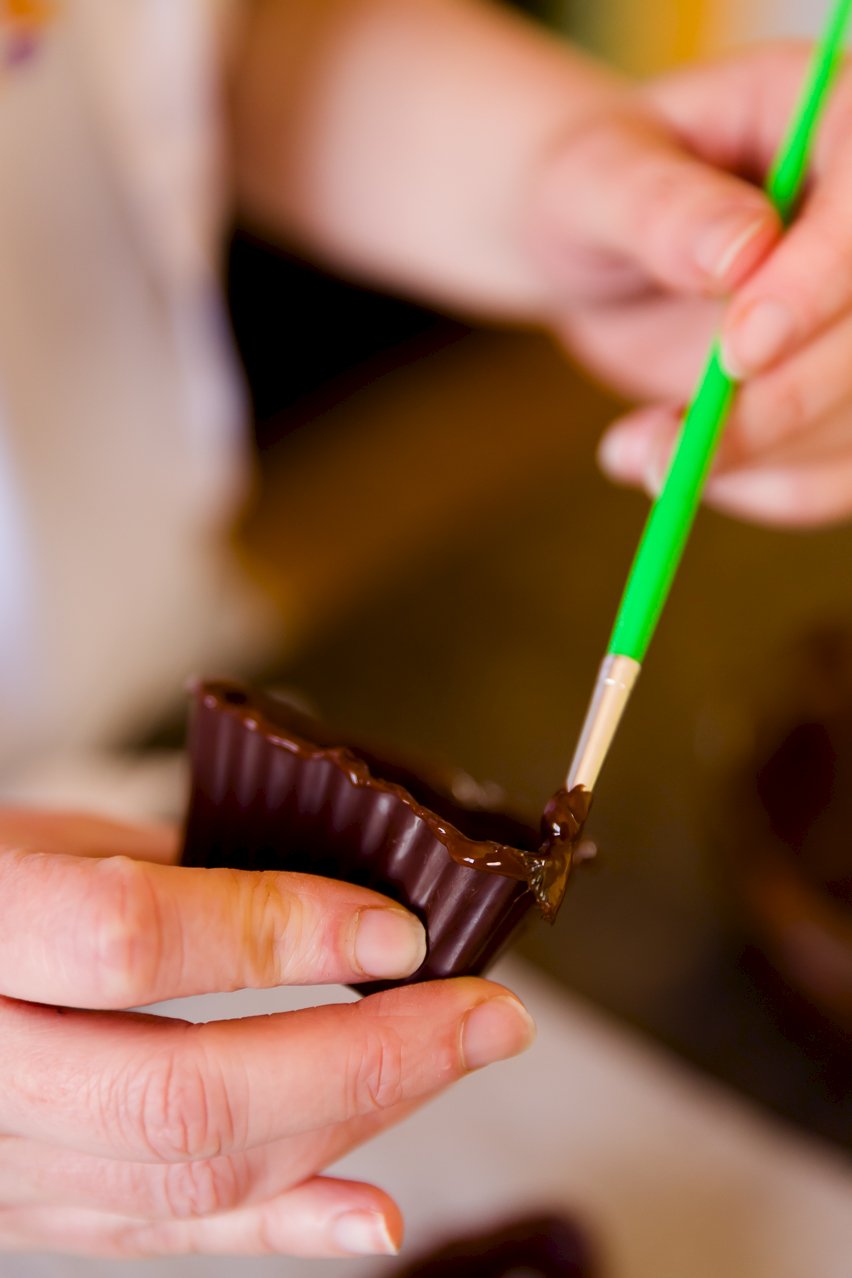 Step 5: Paint a quarter of a popsicle stick with chocolate – front, back, and sides.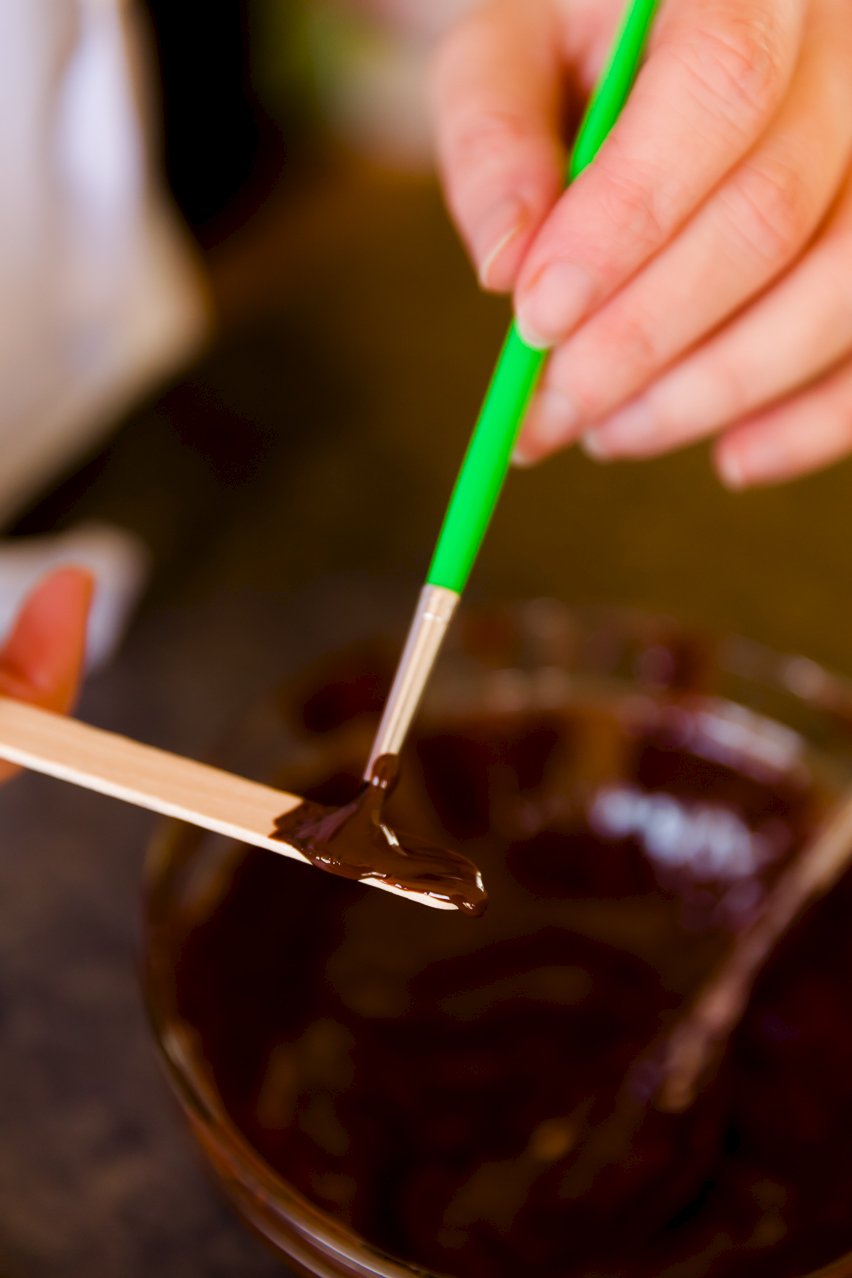 Step 6: Add a few of the candy pearls to one of the triangles. You don't want to put too many in because they need room to move around when you shake the grogger. Then, place the popsicle stick on one of the triangles.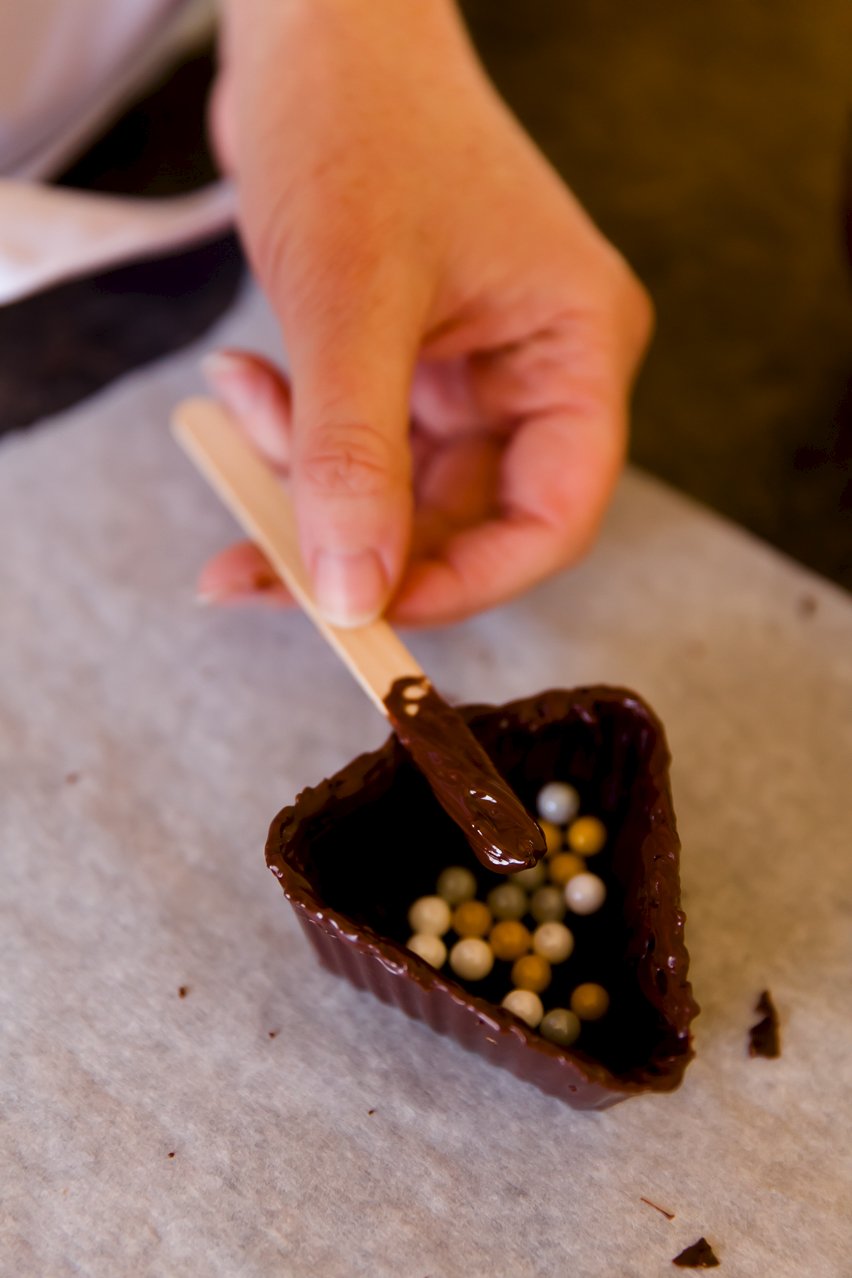 Step 7: Stick the other triangle on top. The fit might not be perfect. If necessary, turn the triangle to find the best fit. Paint chocolate liberally around all of the edges to seal any gaps.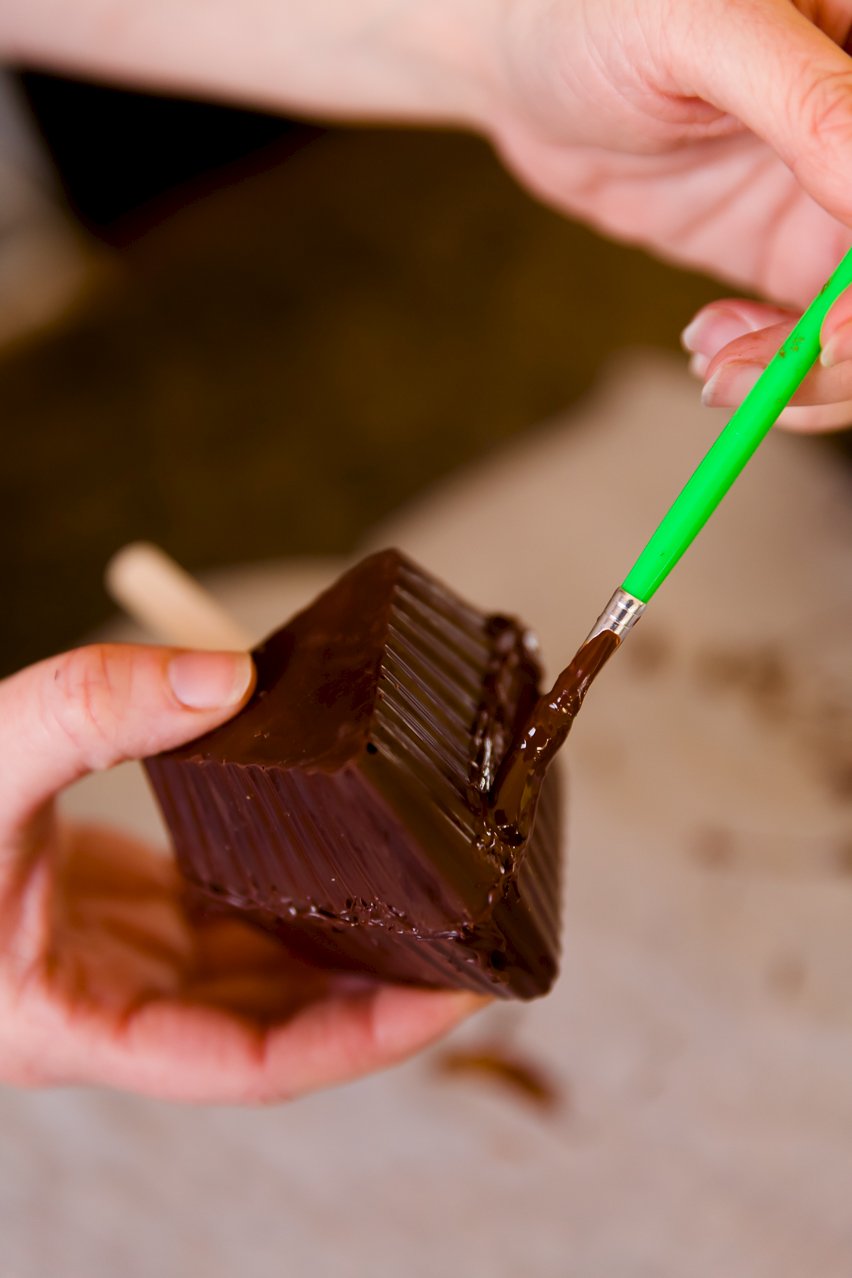 Step 8: Freeze until the grogger hardens. Remove from the freezer. Pipe a Jewish star or other decoration onto the grogger using melted white chocolate.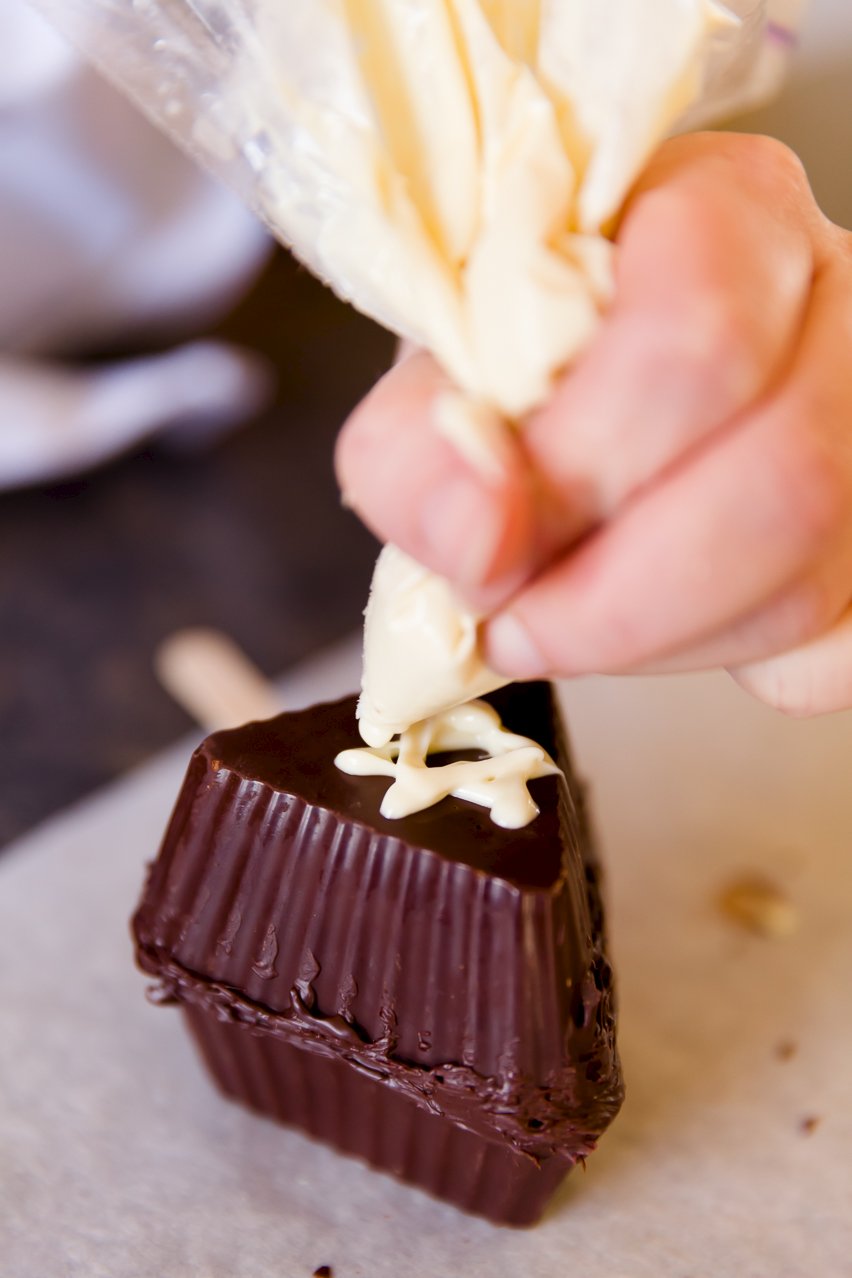 Step 9: Freeze until ready to shake, boo, and eat!