When reader Christine Mitchell made my Easter cupcakes baked in real egg shells, she filled the shells too high with batter. The cupcakes overflowed out of the eggs instead of resting neatly inside the egg shell (as shown below).
Instead of tossing the eggs, she created a new Easter sensation – Easter egg cupcake people!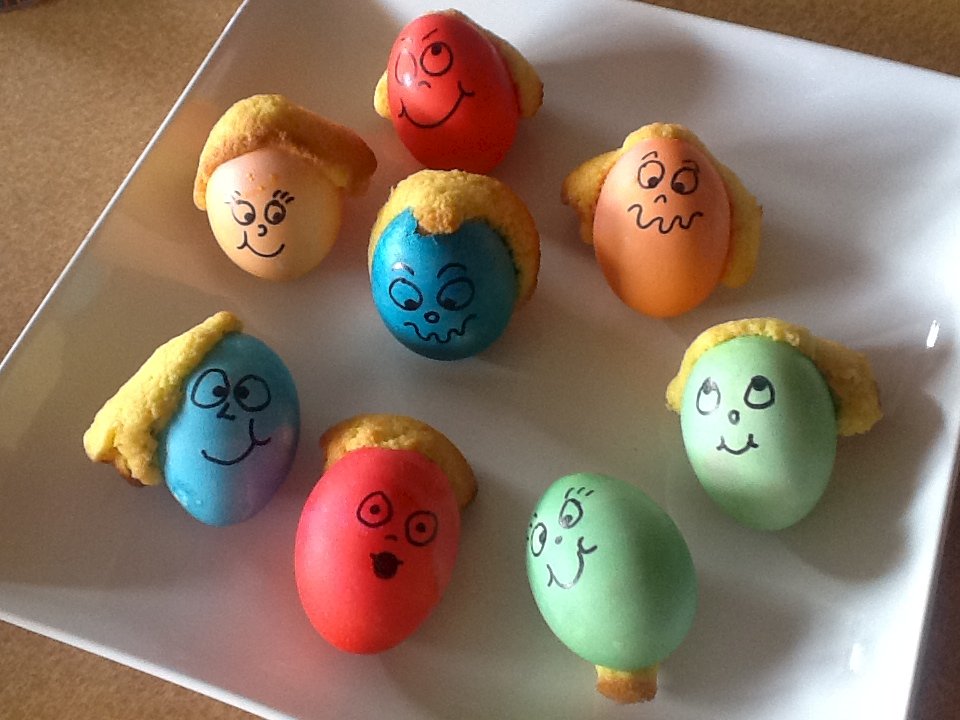 Although the "hair" was a mistake, Christine is now going to overfill the egg shells on purpose. She wrote in her email to me that her friends made them "and they didn't put enough batter in and there was no spill over. They were so disappointed they are going to make them again tomorrow."
How To Make Your Own Easter Egg Cupcake People
To make your own Easter egg cupcake people:
Follow the instructions in my post on baking cupcakes inside of real eggs. However, add more batter to each egg shell than the recipe calls for to make the cupcake overflow.
Draw smiley faces on top of the eggs. You can use Sharpies (the ink should not penetrate the egg shell) or, if that makes you nervous, food safe markers.
Photo Credit
The photo of the Easter egg cupcake people is from Christine. Thanks so much to Christine for sharing her adorable idea and photo!