Some families are all about chocolate cupcakes, some are all about vanilla, but some families are mixed-flavor homes. What are these divided homes to do?
a) Make the flavor that the baker likes best.
b) Rotate and make vanilla half the time and chocolate the other half.
c) Never make vanilla or chocolate and instead make pumpkin cupcakes every day.
d) Make vanilla and chocolate cupcakes at the same time, using the same recipe!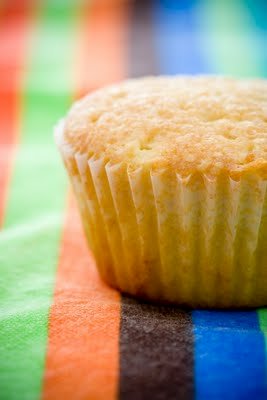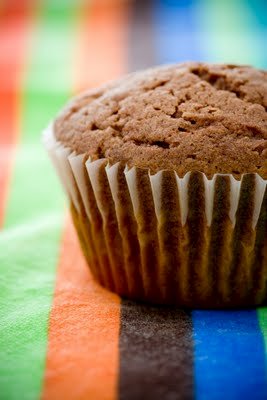 Answer: D

I used a sour cream cupcake recipe to make both vanilla and chocolate cupcakes. Both cupcakes had what I would consider a classic cupcake consistency (light and fluffy, not very dense). The vanilla had a vibrant vanilla flavor and the chocolate had a mild but satisfying cocoa flavor – you could make them more chocolaty with the addition of chocolate chips.
To make two recipes out of one, you simply prepare the batter for the vanilla cupcakes. Then, fill half of the cupcake liners. Next, add chocolate to the remaining batter and fill the other half of the cupcake liners. Bake and make everyone happy!
Vanilla and Chocolate Cupcake Recipe
To make these vanilla and chocolate cupcakes, I used a vanilla sour cream cupcake recipe from Seriously Simple Holidays by Diane Rossen Worthington. I am including the recipe below along with my modifications to make both vanilla and chocolate cupcakes.
If you've tried this recipe, please RATE THE RECIPE and leave a comment below!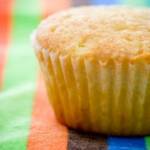 Do You Live in A Divided Home? Make Vanilla and Chocolate Cupcakes at the Same Time
Servings
6
vanilla and 6 chocolate cupcakes
Ingredients
1 1/4

C

flour

1/2

t

baking powder

1/4

t

baking soda

1/4

t

salt

2

large eggs

1

C

sugar

1/2

C

unsalted butter

room temperature

1 1/2

t

vanilla extract

1/2

C

sour cream

2

oz

bittersweet chocolate
Instructions
Mix the flour, baking powder, baking soda, and salt in a medium-sized bowl and set aside.

In a large bowl, with an electric mixer on medium speed, beat the eggs and sugar for about 2 minutes, or until light and creamy.

Add the butter and vanilla and beat on low speed for about 1 minute, or until well blended.

Beat in the dry ingredients on low speed until blended.

Add the sour cream and beat until smooth and well blended.

Fill 6 cupcake liners about halfway full.

Melt the chocolate (either using a double boiler or in the microwave).

Mix the chocolate into the remaining batter.

Fill the remaining 6 cupcake liners with the chocolate batter.

Bake at 350 F for about 23 minutes, or until a toothpick inserted into the center of a cupcake comes out clean and the tops are firm.
Recipe Notes
Sour Cream Frosting
While you can top these cupcakes with any frosting, you might want to try a sour cream frosting. The sour cream adds a nice tang to a sweet buttercream.