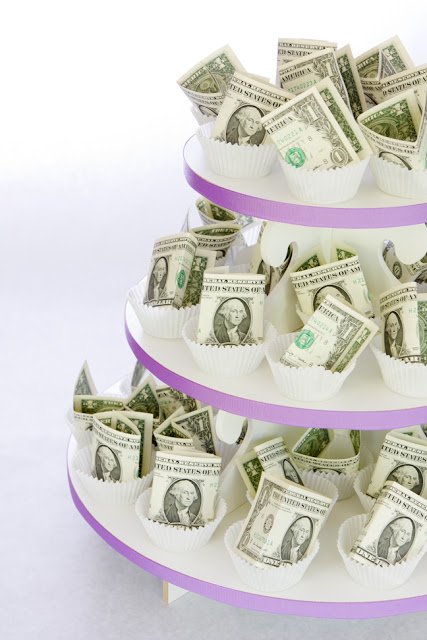 Cupcake Projects 1, 2, and 3 were all personal challenges.  For each project, I baked 300 wedding cupcakes in my home kitchen.  The weddings were both exhausting and rewarding.  Would I do it again?  Yes, but only for the right people.  For now, I've been keeping the blog going without a project and it's a blast.  I love virtually meeting all of you and coming up with new recipes, but I've started to feel the itch to help somebody – beyond sharing life-enhancing recipes.


Introducing Cupcake Project 4.0
Cupcake Project 4.0 is not just my project.  It will include all of you – the whole Cupcake Project community. We are going to use this space to make a difference. Are you in?  Great!  Thanks!  Ready to hear what you just agreed to?


We are going to raise $4000 for a food or water charity.  Why $4000? In honor of Cupcake Project 4.0, of course. Here's how it will work:
First, you'll help me choose the charity.  This part starts now; see the details below.
Then, during the month of November, I'm going to create a brand new cupcake with a flavor that you have all requested, but up until this point I have never been willing to make.  I'm going to post a photo and a description, but to see the recipe, you'll have to donate at least $1 to the charity that we choose.
But, that's not all! (Do I have my infomercial lines down, or what?)  Depending on how much you donate, you'll be entered to win a variety of prizes. (I'm still looking for some more prizes, so let me know if you have one to donate.)
How To Propose a Charity
Update:  The three charities that we will be voting on have been selected.  See the details here.
The summary:
You pitch a charity in the comments.
On Oct. 18, I will randomly select three of them.  That week, I'll devote a post to each of the three so that we can learn what they are all about.
During the week of Oct. 25, we'll vote on which of the three we want to raise funds for.
What types of charities can you pitch?
The charity that you make a pitch for must be a not-for-profit food or water-based charity.  This can include (but is not limited to) food banks, charities fighting hunger, working on food education, combating lack of access to clean water, supporting local farms, helping to have better school lunches, etc.
They can be local, national, or international charities. But keep in mind that if the charity only supports your town, you might have a harder time winning the public vote.
The charities may not be religious in nature.
I reserve the right to reject any pitch for any reason.  I don't plan to exercise this right, but if for whatever reason I don't agree with the goals of a charity, I wouldn't feel comfortable helping to raise $4000 for them.
How to pitch a charity:
You may only pitch one charity.
To do so, you must leave a comment on this blog post and include:

The name of the charity.
The website of the charity (if it has one).
Why you think we should support this charity.
Your involvement with the charity (only if you are involved with them – you don't have to be).
How to increase the chances that your charity will be chosen:
Each person is only allowed to propose only one charity, BUT if you really want your charity to get picked, ask your friends and family to also leave comments proposing the same charity.  The more comments we have for a particular charity, the more chances that your charity will become one of the three randomly selected.
What Happens if We Can't Raise $4000?
We will do it.  I know we can.
About the Cupcake Stand in The Photo
The cupcake stand in the photo (not all of the bills on it) was a gift from The Cupcake Tower.  They sell stands in all different sizes.  This one holds about 72 cupcakes.  Aside from being extremely durable and easy to assemble, there are two things that I really like about The Cupcake Tower's products: one is that they don't take up a lot of storage space since they break down to all flat parts, and the other is that you can give your stand a fun fresh look simply by changing the ribbon color.  Check out all of their stands on The Cupcake Tower's website.