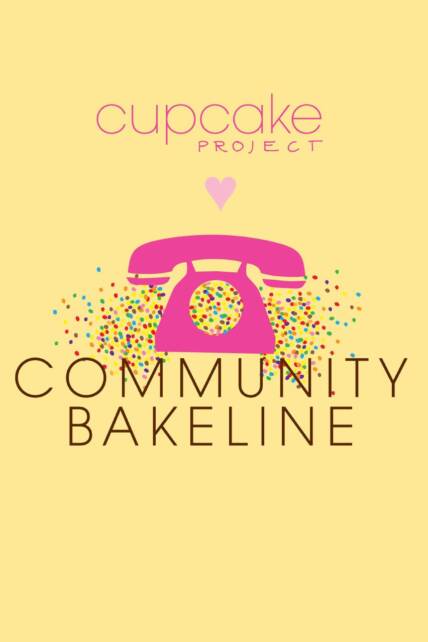 We all have baking emergencies; we're in the middle of baking and – HELP!! – something goes incredibly wrong or we have a question about a tool or technique or the way the recipe was written.  For a while now, the Cupcake Project Pinterest Explorer Facebook group has become a place where members can ask baking questions at any time of day and get them answered by a crowd of supportive bakers.  Recently, I realized that the pinning was taking a backseat to the sharing and learning and that this was a good thing.  I decided to change the focus of the group, to make it open to everyone, and to rename it Cupcake Project Community Bakeline.
Here's how I see the group being used:
Asking and answering baking-related questions

Sharing baking triumphs and receiving subsequent cheers from the group
Sharing baking flops, learning from these together, and helping to figure out what went wrong
Spreading fun baking-related news.
Cupcake Project already has a wonderful Facebook page and that will continue to be a place for you to get updates from me (although, given Facebook's algorithm, an email subscription is the absolute best way to ensure that you never miss a recipe).  The Community Bakeline, however, will be a place for you to get to know other bakers and to support each other.
Joining is simple.  Just head to the Bakeline group page and ask to join.  I'll add you as soon as I can.  To get the most out of the group, I suggest that after joining you adjust the notification settings at the top of the page to "All Posts".  If you find that the quantity of notifications gets to be overwhelming, you can always turn notifications back off.
Lastly, please don't use this group as a way to advertise for your personal blog, brand, or product.  If anyone starts to sounds spammy or is only pushing their own posts without helping and supporting others, they may be removed from the group.
I'll see you on the Bakeline!