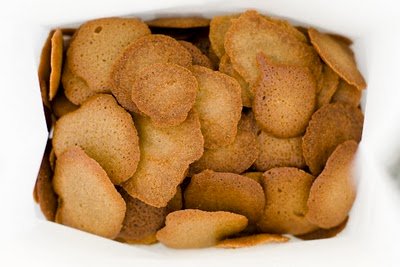 Occasionally (or all of the time for we messy bakers) there's that little bit of cupcake batter that drips or overflows and sticks to the cupcake tin.  After baking, those little bits (cupcake poop) become secret special treats that only the baker gets to enjoy. Burnt cookie fans may even find that the poop is better than the cupcakes themselves.

I received a comment on my pound cake cupcakes that got me thinking about deliberately making cupcake poop.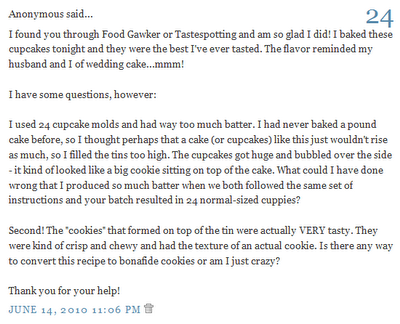 To answer the first part of the commenter's (who later identified herself as Beth) question, I'm not sure why she ended up with so many more cupcakes than I.  It's certainly possible that I wrote the wrong number.  If I get a chance to make the recipe again, I'll be sure get an accurate count.  In the meantime, if anyone else makes them, please let me know how many cupcakes you get!
But, on to the cookie part of Beth's comment.  Whenever anyone ends a comment or email with, "Am I just crazy?", I get really excited.  I LOVE crazy baking ideas and I had to try it out.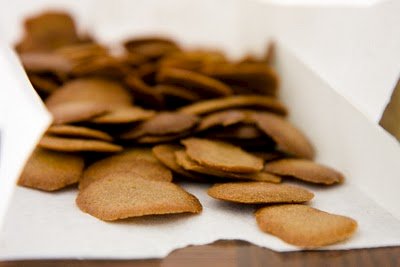 I followed my pound cake recipe, but instead of filling cupcake tins with the batter, I put small spoonfuls of it (not larger that a quarter or they will start to be too cakey) onto a parchment-lined cookie sheet and baked at 350 F for 15 minutes.  The resulting cupcake poop wasn't the prettiest (it is poop after all), but it's a way to share with the rest of the world the crispy, chewy burnt on batter that we bakers know and love.
I imagine that this technique would work with any cupcake recipe, but I make no promises.