Update: Comment number 140, Alanna, has won the pink necklace! Congrats, Alanna!! Thanks to everyone who entered.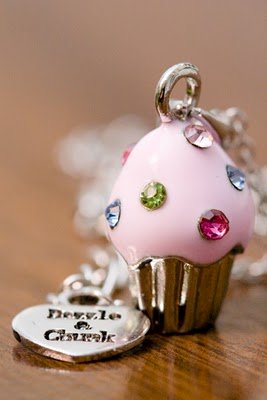 My new advertiser, Dazzle & Chunk (look to the left if you aren't reading this in an RSS reader or by email), was sweet enough to send me one of her totally adorable cupcake necklaces. I wore it for the first time the other day and got tons of compliments on it.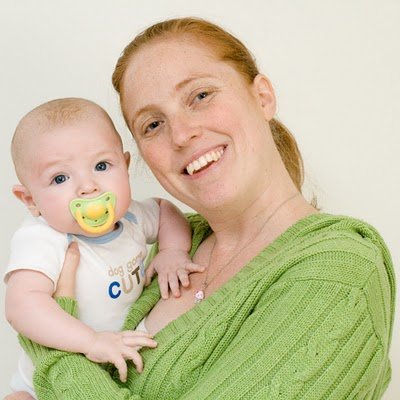 Not only do I love the cupcake necklace, but Myles is quite interested in it as well.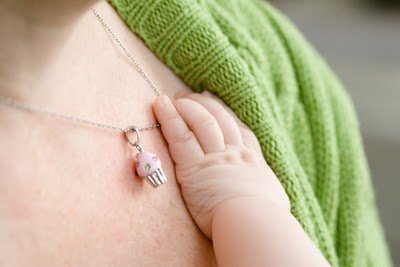 Want one?
Dazzle & Chunk is offering a free cupcake necklace to a Cupcake Project reader! You can choose from blue, white, or the pink that I'm wearing in the photos. Leave a comment with your email address and which color you'd like and you'll be entered for a chance to win. I will randomly draw a winner on Monday, January 11th at 11:59PM CST. Good luck!!