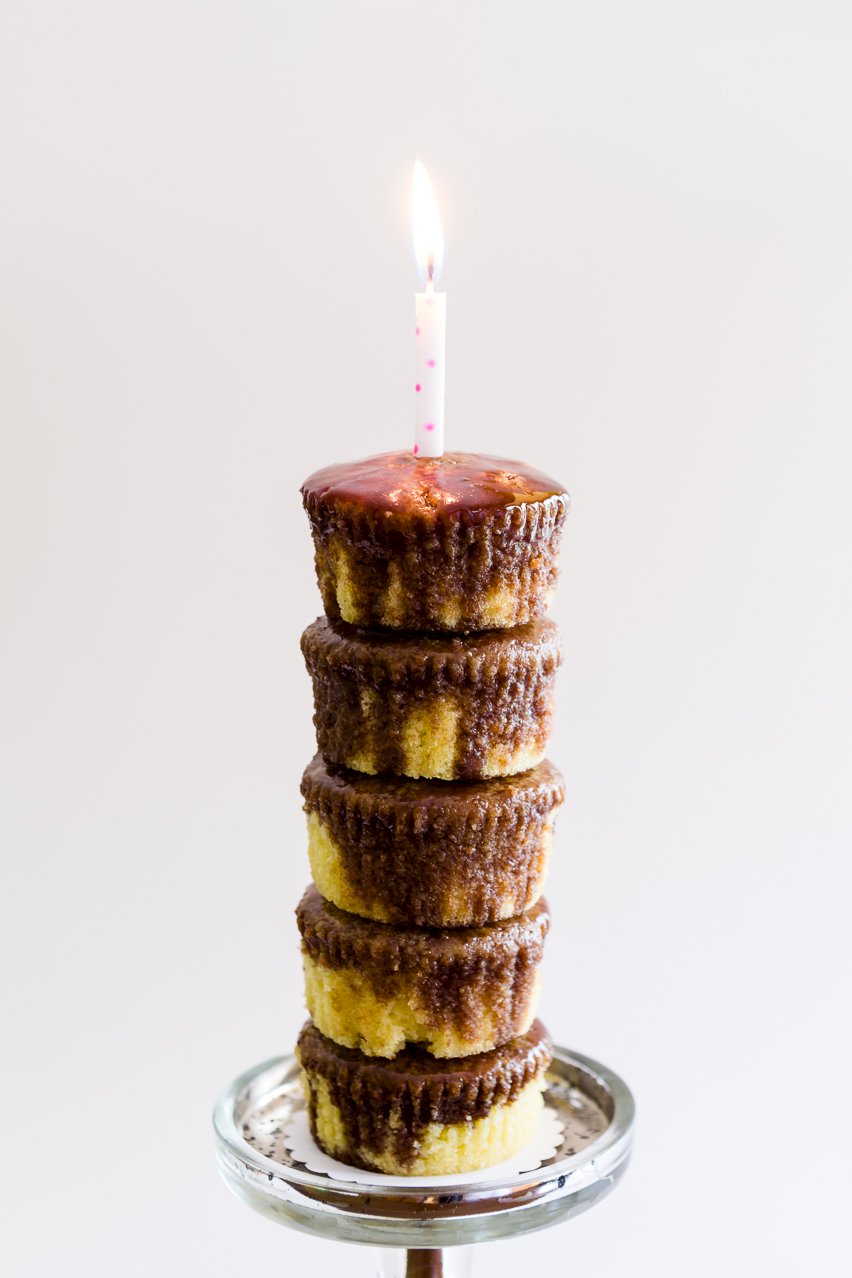 The idea of a cupcake layer cake came to me while I was reading Jessie Oleson Moore's (a.k.a. Cakespy's) new book, The Secret Life of Baked Goods. In the book, she reveals the history of many of the baked goods that we know and love (it's reminiscent of A World of Cakes by Krysina Castella – another baking history book that I'm enamored with). I was on page 45, the section about Smith Island Cake, and studying the text with keen interest. I had never heard of Smith Island Cake and I love encountering new-to-me desserts. Smith Island Cake is an 8-15 layer cake that is the state dessert of Maryland. Per usual, my brain immediately turned to cupcakes. Could I stack cupcakes, creating a cupcake layer cake? I then ran to my kitchen, and the rest is history (maybe Jessie will write about it her next book :)).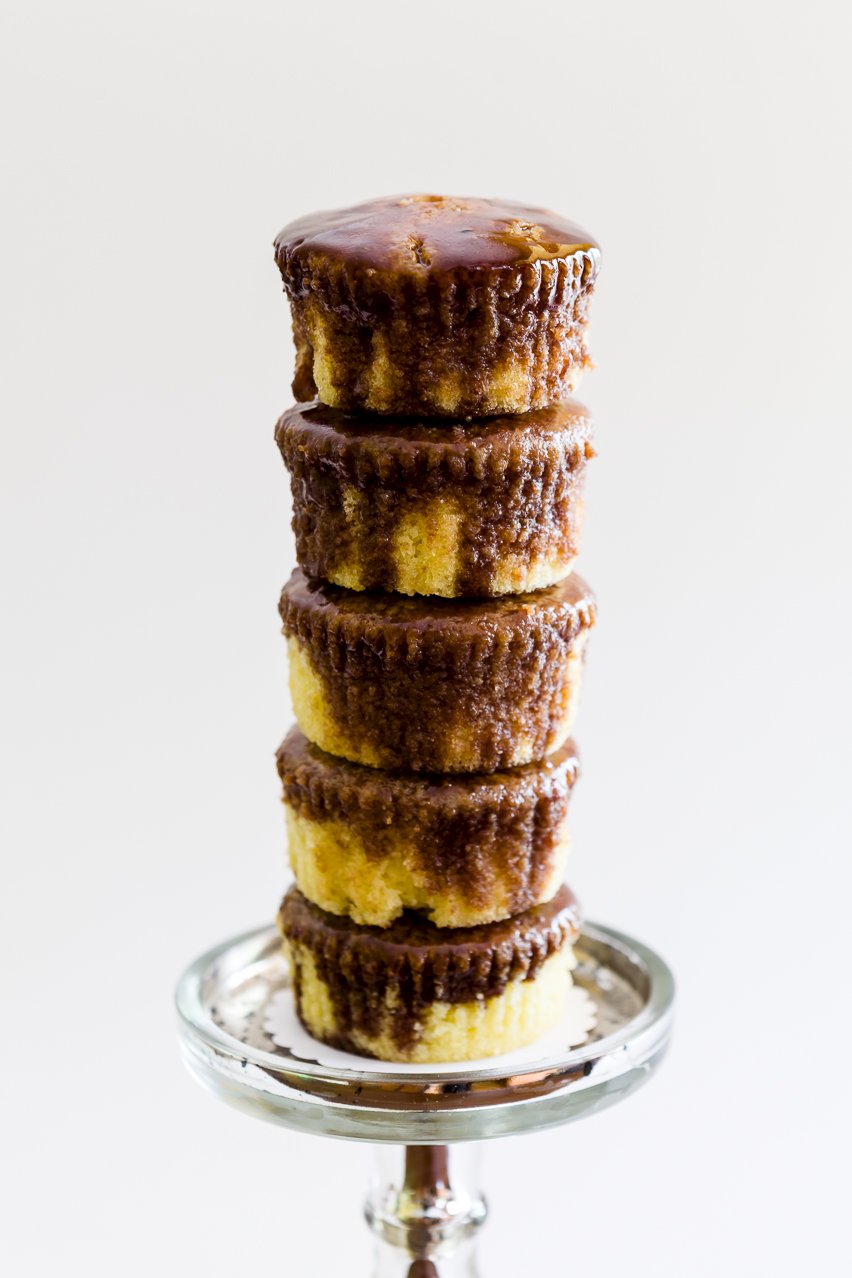 You can create a cupcake layer cake using any cupcake and frosting recipe that you like. You could even create a rainbow cupcake layer cake by using different colors of cake and frosting on each layer. I kept true to the Smith Island Cake by using the simple vanilla cake from Jessie's book. I used a thin fudgey frosting and let it rain down the sides of the cupcakes.
The challenge of a cupcake layer cake lies in balancing the cupcakes. Assembling the cake was like playing a game of Topple. I'd suggest running a long wooden skewer through the cupcakes to help support them. The frosting will also help to serve as glue. I stopped at five layers, but I'd love to see one of you make a taller layer cake. How high do you think you can go?
How to Eat a Cupcake Layer Cake
To eat a cupcake layer cake, you can pick each cupcake off, one at a time, or cut tiny tall slices through all of the layers. (Warning: the second method will likely cause the cupcake layer cake to topple, so you might want to tilt it on its side prior to cutting.) Then again, you could just see how many layers of cupcake you can shove in your mouth at once – that might be the most fun!
Happy Mother's Day
Happy Mother's Day weekend to all of the moms who read this blog. Although a candle on a cupcake is typically reserved for birthdays, I say celebrate your day with a wish and may it come true!
A special Mother's Day message of thanks goes out to my mom, who has been updating all of my old posts to the new format with printable recipes. If you come across an old post of mine with a print button and a save button next to the recipe, you have my mom to thank. I wish I could be there with her this weekend to celebrate Mom's Day, but instead I'll see her in a couple of weeks when she comes to St. Louis. I'm sure that we'll have some fun in the kitchen together!