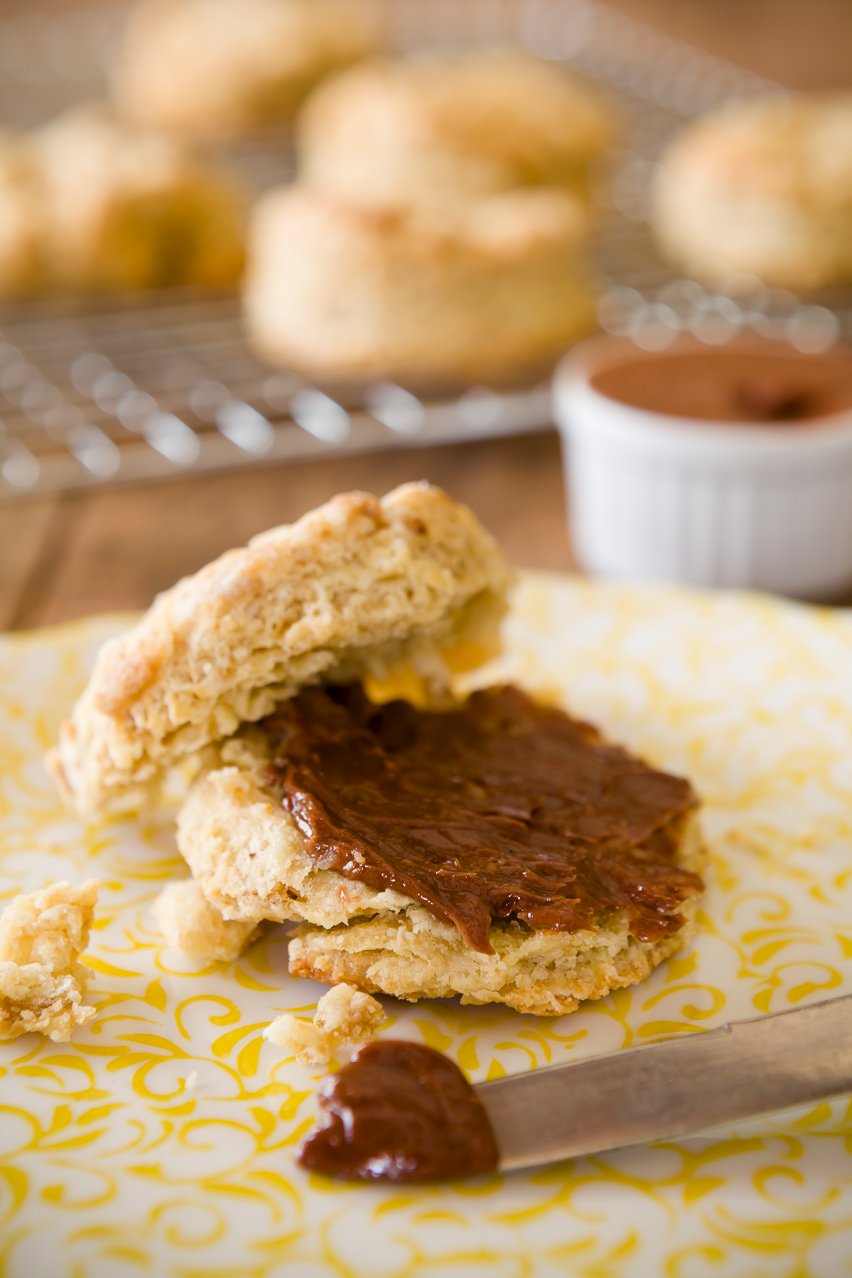 Make sure to eat these biscuits with a plate. They are super flaky and you won't want to lose any coffee-flavored crumbs. To create this coffee buttermilk biscuit recipe, I took a basic buttermilk biscuit recipe (from Smitten Kitchen, who adapted it from Dot's Diner in Boulder) and modified it by steeping the butter in coffee beans and replacing the white sugar with brown muscovado sugar for a more complex sweetness. Each biscuit bite has a rich coffee taste. You could use any butter or jam on your biscuit, but I highly recommend slathering the hot biscuit with homemade dark chocolate cinnamon butter – the combination makes the biscuits shine.
Moms Make a World of Difference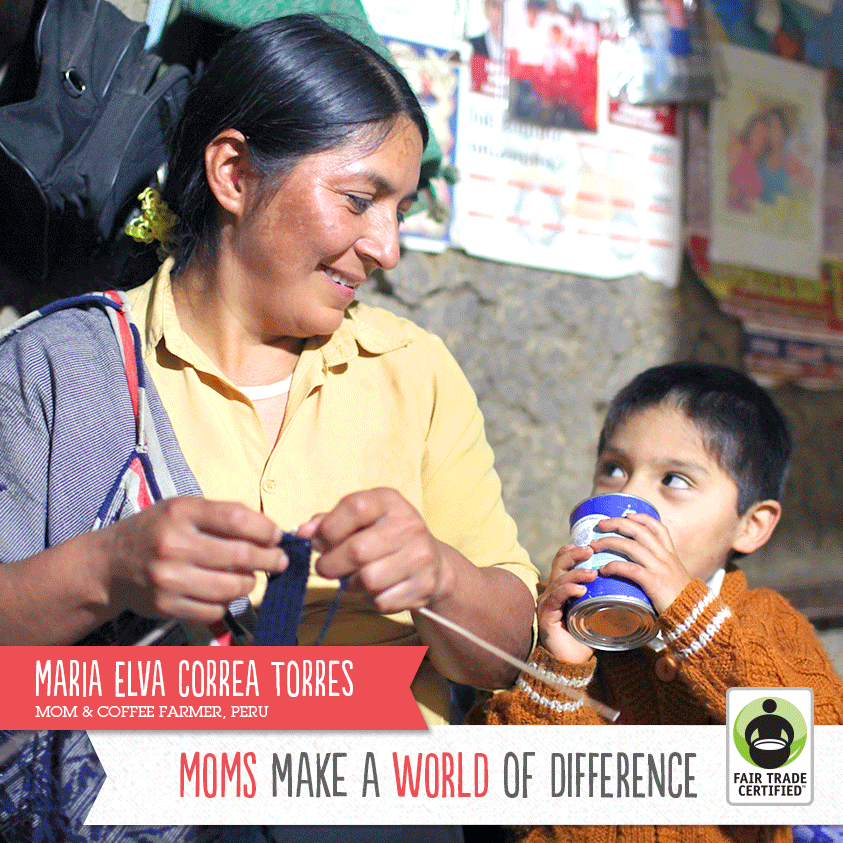 Please consider using Fair Trade products to make this recipe. This year, Mother's Day and World Fair Trade Day fall on the same weekend. Sometimes it's easy to forget that women in other parts of the world don't have the same rights and freedoms that we have in the United States. Did you know that the Fair Trade certification is an important mechanism for protecting and empowering women in agricultural communities around the world? In addition to freedom from harassment and other social requirements, Fair Trade certification ensures that women have a voice, a vote, and a leadership role in their communities. You can visit Fair Trade's site to learn more about the women of Fair Trade and to sign a Mother's Day card that will be distributed to moms in Fair Trade farming communities around the world.
I used two Fair Trade ingredients to make these coffee biscuits.
I used Fair Trade certified coffee beans. (View on Amazon)
If you haven't tried muscovado sugar, you are in for a treat. It's like brown sugar taken to the next level. (View on Amazon)
The dark chocolate cinnamon butter uses two other Fair Trade certified ingredients (get the complete dark chocolate cinnamon butter recipe in my last post).
Guittard makes some of my favorite chocolate. When I was baking at my mom's in New York last month, I shopped at three different stores until I found this chocolate to use (this was before I knew it was Fair Trade certified). I don't settle for mediocre chocolate in my baking. Now, I feel even better about using it. (View on Amazon)
Frontier makes a wonderful cinnamon (read the Amazon reviews), and it's worth the extra money to know that they are treating people right. (View on Amazon)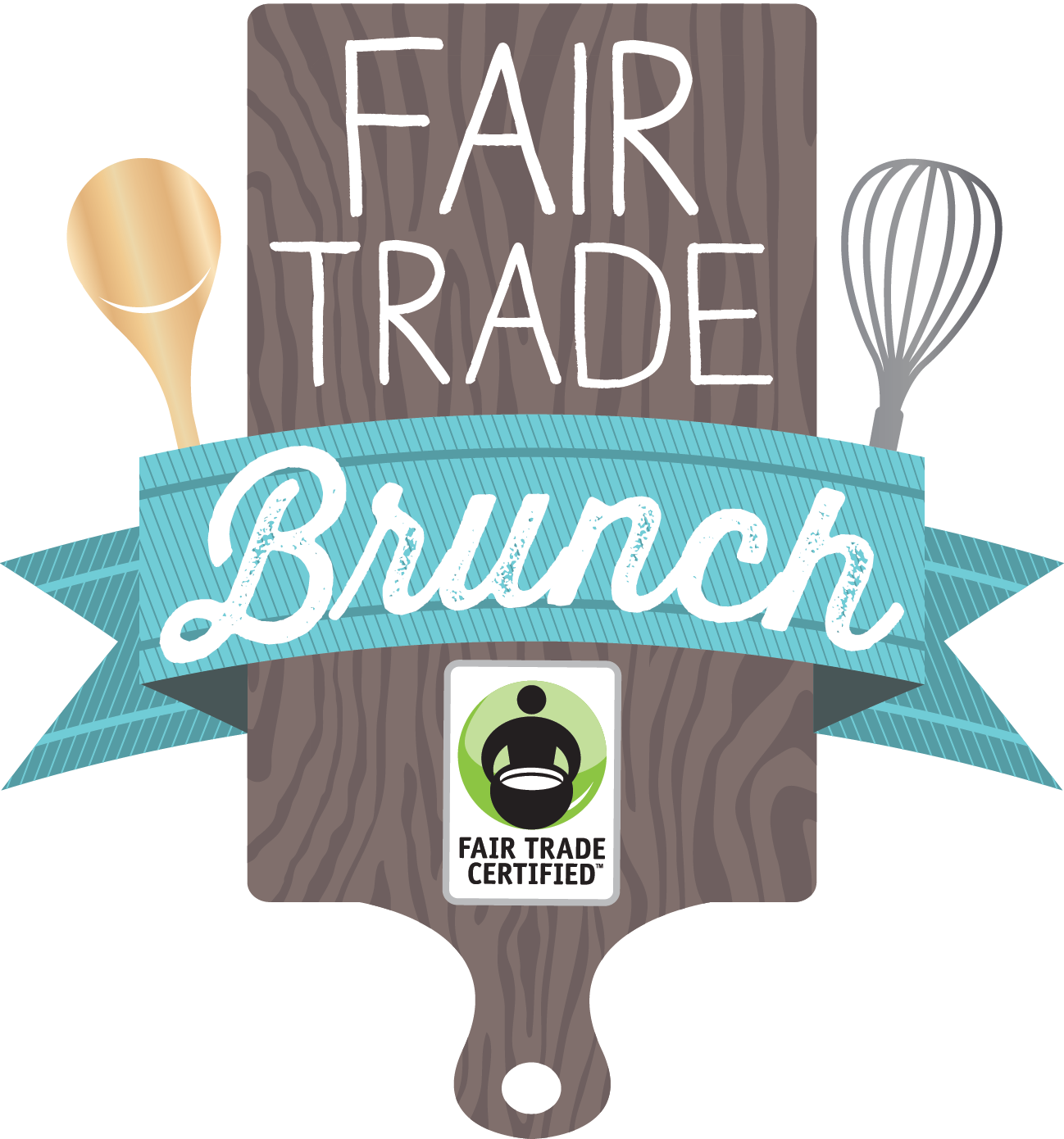 This year, Fair Trade USA is hosting their first Fair Trade brunch. It's a Pinterest party that will be full of Fair Trade brunch ideas for Mother's Day. The party starts today! Head to the Pinterest board to like and repin your favorite brunch ideas (if you pick mine, you could help me win a prize – given that today is my birthday, that would be super sweet of you)!
Coffee Buttermilk Biscuits with Dark Chocolate Cinnamon Butter
Each biscuit bite has a rich coffee taste from steeping coffee in butter.
Ingredients
3/4

cup

unsalted butter

1/2

cup

coffee beans

2 1/4

cups

all-purpose flour

2

tablespoons

brown muscovado sugar

1

tablespoon

baking powder

3/4

teaspoon

salt

3/4

teaspoon

baking soda

3/4

cup

buttermilk
Instructions
Place butter and coffee beans in a small saucepan on medium-low heat.

Once butter is melted, remove from heat and cover the saucepan to let the beans steep in the butter for 15 minutes.

Use a sieve to remove the coffee beans from the melted butter. Try to get as much butter off the coffee beans as you can. Don't worry if you can't get it all; I had you melt more butter than you need for the biscuits for that very reason.

Chill the coffee butter in the refrigerator.

Once the butter is cold, preheat oven to 400 °F.

Whisk flour, sugar, baking powder, salt, and baking soda in a medium-sized bowl.

With your hands, work 4 1/2 ounces of cold coffee butter cut into small pieces into dry ingredients until the mixture resembles a coarse meal. If for some reason you don't have enough coffee butter, you can add some regular unsalted butter.

Add buttermilk and stir until clumps form.

Knead mixture briefly until it just holds together. The key to flaky biscuits is to not overwork the dough. You want to be able to see chunks of butter in the dough - stop mixing before the butter melts and everything gets smooth.

Transfer dough to floured counter and pat out until 1/2 to 3/4-inch thick.

Use a cookie cutter or rim of a glass to cut out biscuits. A 2" cookie cutter will yield about 9 biscuits.

Place biscuits on a cookie sheet lined with parchment paper or a Silpat.

Bake for 12 minutes or until the tops start to brown.

Spread dark chocolate cinnamon butter on the biscuits while they are still hot!
Nutrition
Nutrition Facts
Coffee Buttermilk Biscuits with Dark Chocolate Cinnamon Butter
Amount Per Serving
Calories 273
Calories from Fat 144
% Daily Value*
Fat 16g25%
Cholesterol 42mg14%
Sodium 310mg13%
Potassium 199mg6%
Carbohydrates 28g9%
Protein 4g8%
Vitamin A 505IU10%
Calcium 92mg9%
Iron 1.6mg9%
* Percent Daily Values are based on a 2000 calorie diet.
I am lucky to have this post sponsored by Fair Trade USA – a group that I believe in and support.