I first discovered the magic of clotted cream (the sensational cross between whipped cream and butter) when I had it on scones at The London Tea Room.
Recently, I used clotted cream instead of heavy whipping cream to make a thick, rich, and creamy clotted cream ice cream. It reminded me of custard!
My first thought when I tried clotted cream ice cream was, "I've got to put this on a scone!" Right then and there, I dreamed up clotted cream ice cream sandwiches!
I rushed off to The London Tea Room to grab some scones. After tea with the proprietor, Jackie (more on our tea time in an upcoming post), I hurried home to put my idea into action.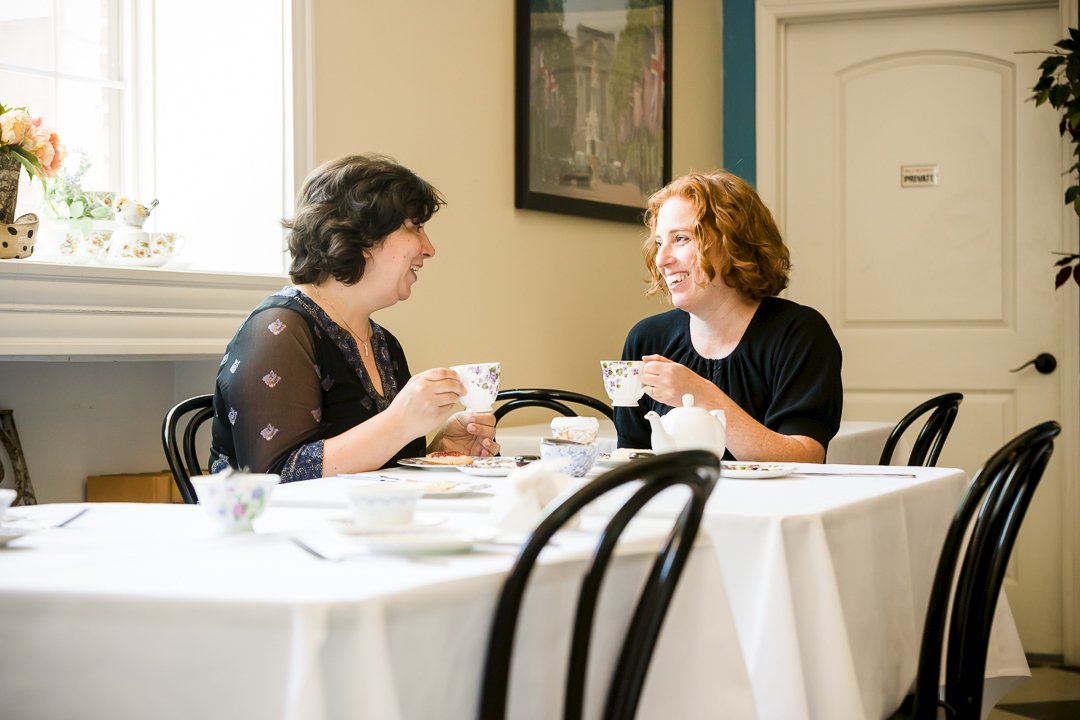 Scone in hand, I got to work!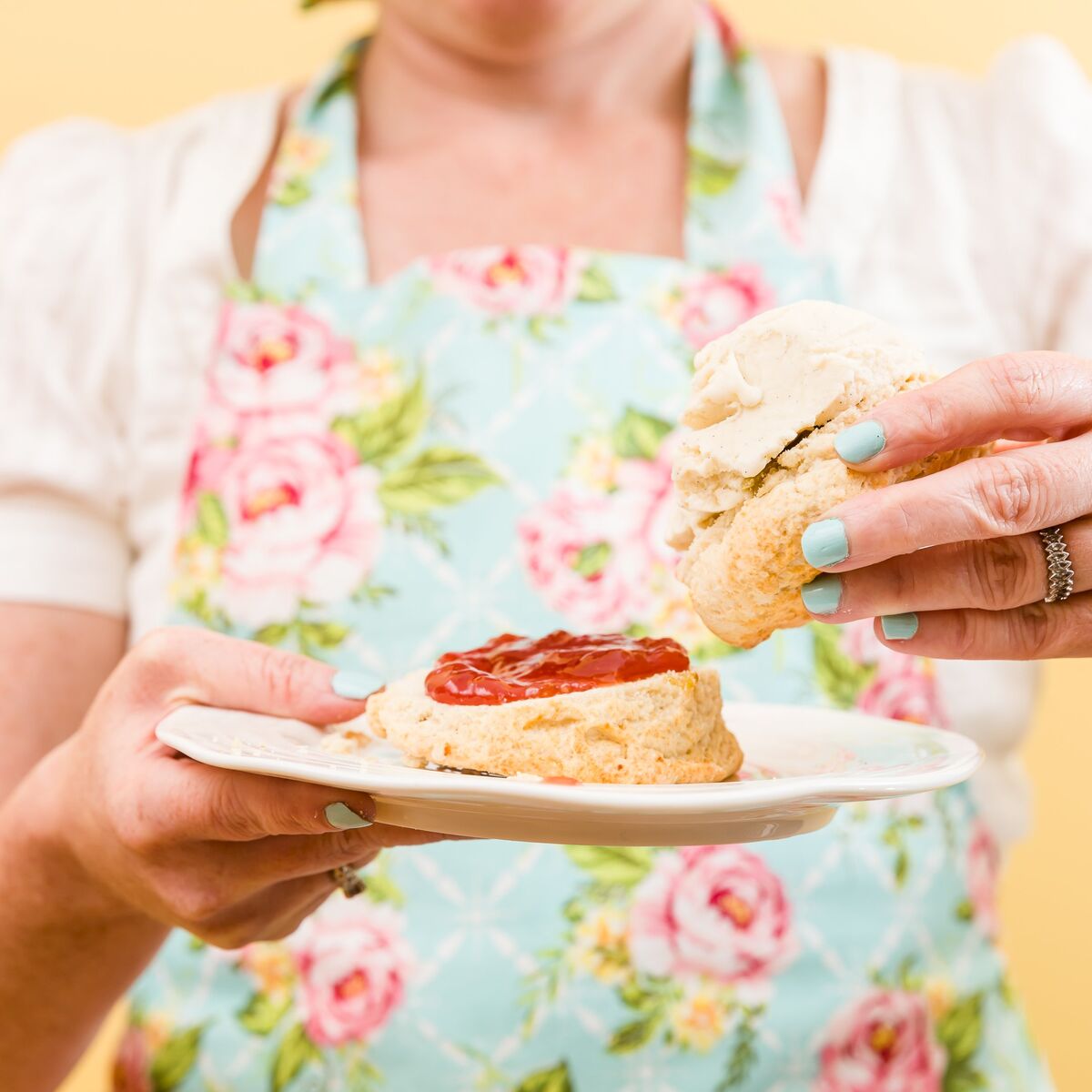 The results were outrageously good!! Clotted cream ice cream sandwiches are even better than having scones and clotted cream! The cool ice cream goes so well with the thick, buttery scone and the sweet jam brings it all together.
Here are some lessons that I learned in the process of making and eating clotted cream ice cream sandwiches:
1. Scones are so good for ice cream sandwiches! But, be prepared to take a really really big bite!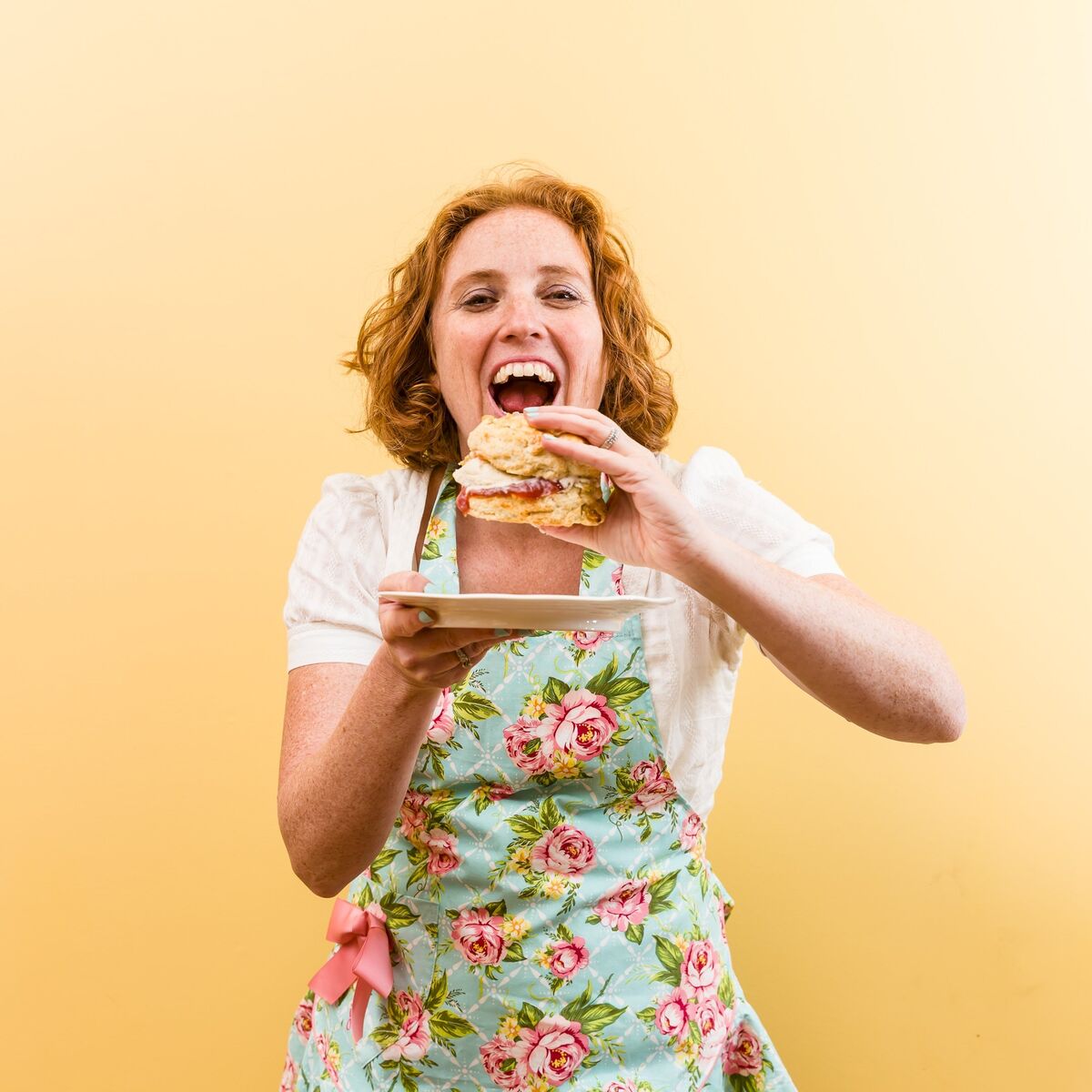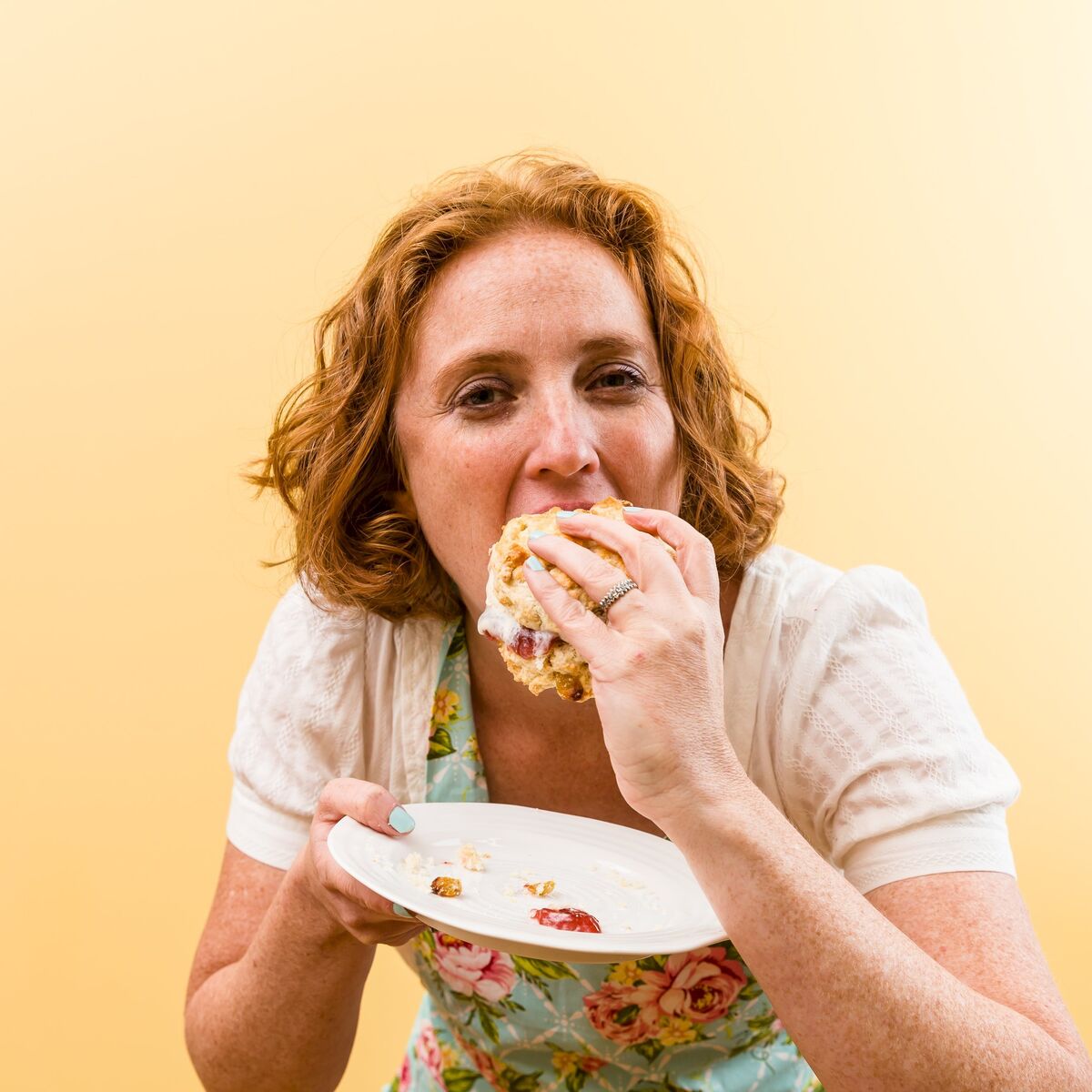 2. Jam and ice cream are phenomenal together! I highly recommend experimenting with mixing some into your ice cream instead of fudge or caramel – or better yet, in addition to those!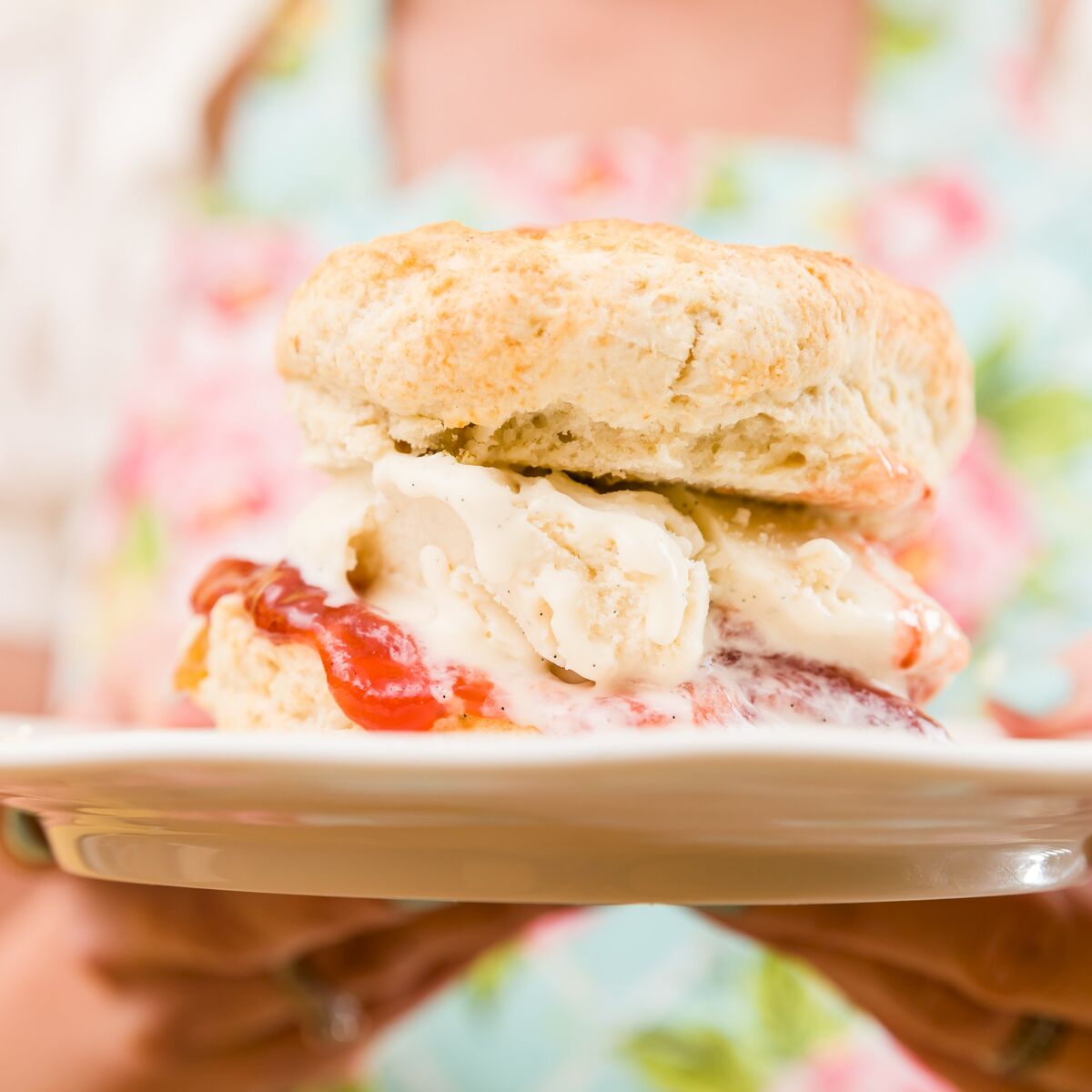 3. If you are not eating ice cream sandwiches outside where drips on the grass are totally acceptable, make sure you have a plate handy. Clotted cream ice cream sandwiches can sure get messy!
I'd love to hear your thoughts on ice cream sandwiches!
What's your favorite kind of ice cream sandwich? And, do you have any tips for making or eating them?