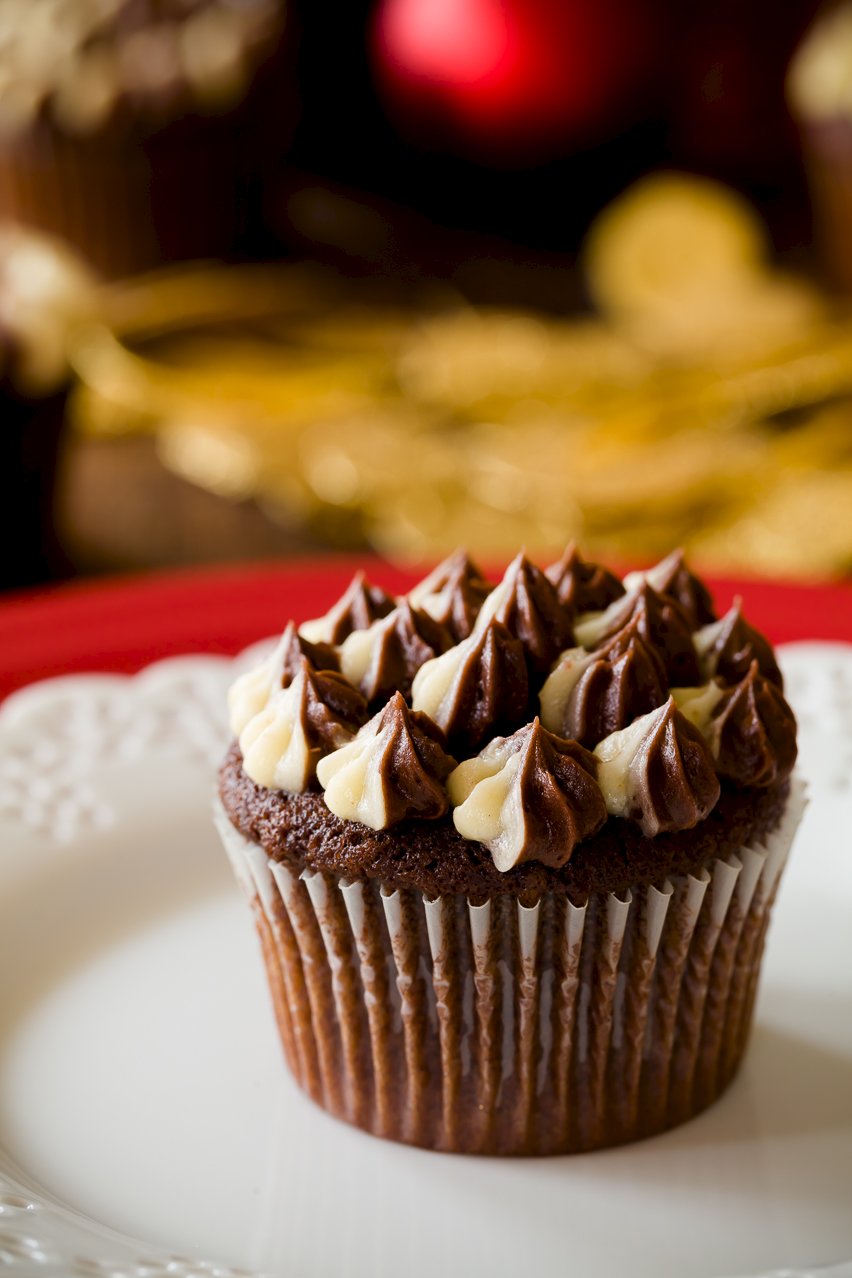 My chocolate eggnog Christmas cupcakes are a riff on my Ultimate Chocolate Cupcakes; I look for any excuse to use that perfect recipe as a base. Instead of using water to moisten the batter, my chocolate eggnog Christmas cupcakes call for – you guessed it – eggnog! Plus, the batter is spiced with nutmeg for extra eggnog flavor. These cupcakes are divine!
Despite my love of the cake itself, my favorite part of the chocolate eggnog cupcakes has to be the two-toned frosting. Both halves are eggnog-flavored, but half of the frosting has the addition of chocolate!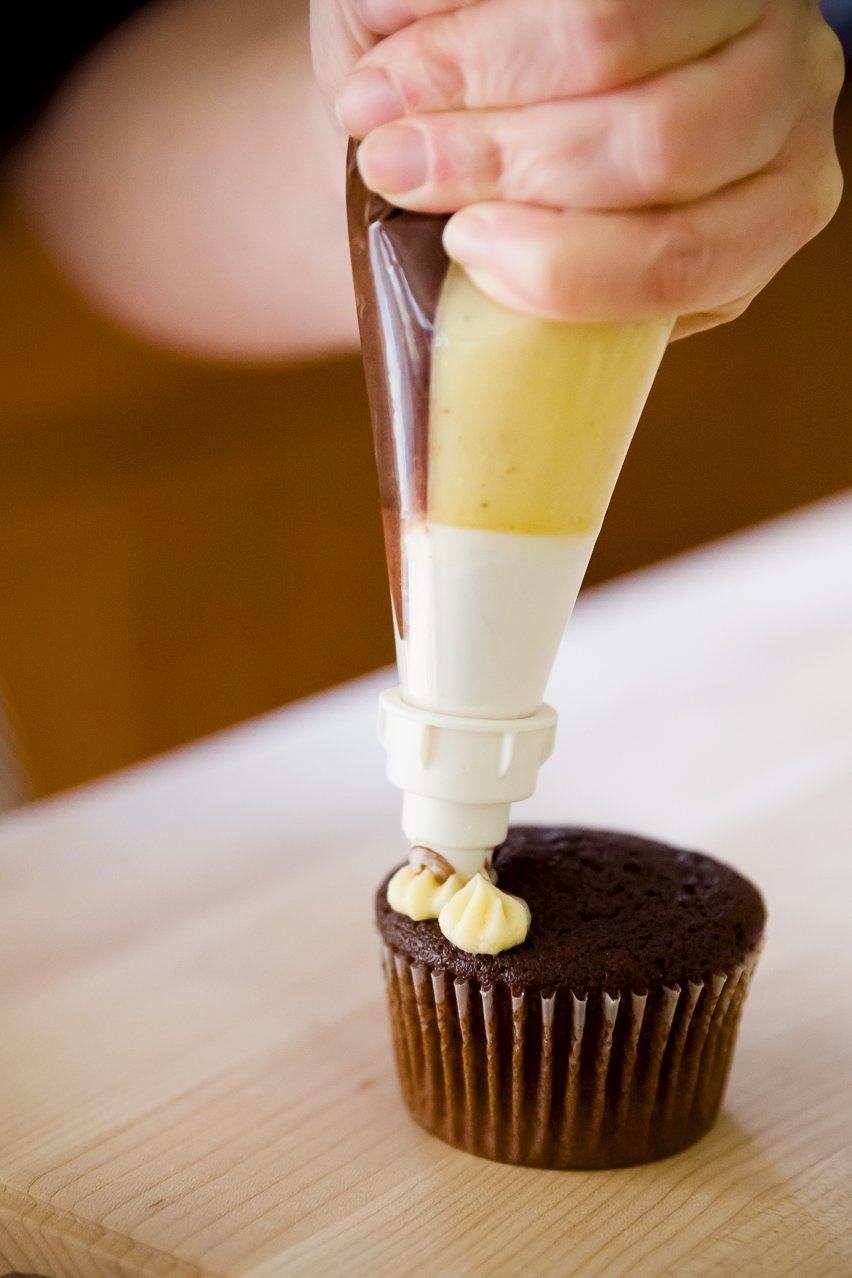 I've made two-toned frosting swirls in the past (we're talking 2008 here) and found the process to be a big pain. Back then, I used three different piping bags – one for each frosting and one to put the two other bags in. This time, I used the Cake Boss Baking 2-Color Icing Bag & Coupler Set (I am happy to have Cake Boss Baking as a sponsor of this post). Each piping bag in the set has a built-in divider so you can keep two colors of frosting separated in the same bag. Genius! The set comes with special piping tips that that keep the icing separated until the magic moment when they swirl together. I'm a fan of big fat star tips for large frosting swirls and this kit doesn't contain a fat tip. However, that won't stop me from using the kit for all kinds of smaller, beautiful two-toned frosting designs. The tool allows you to create such fun effects so simply!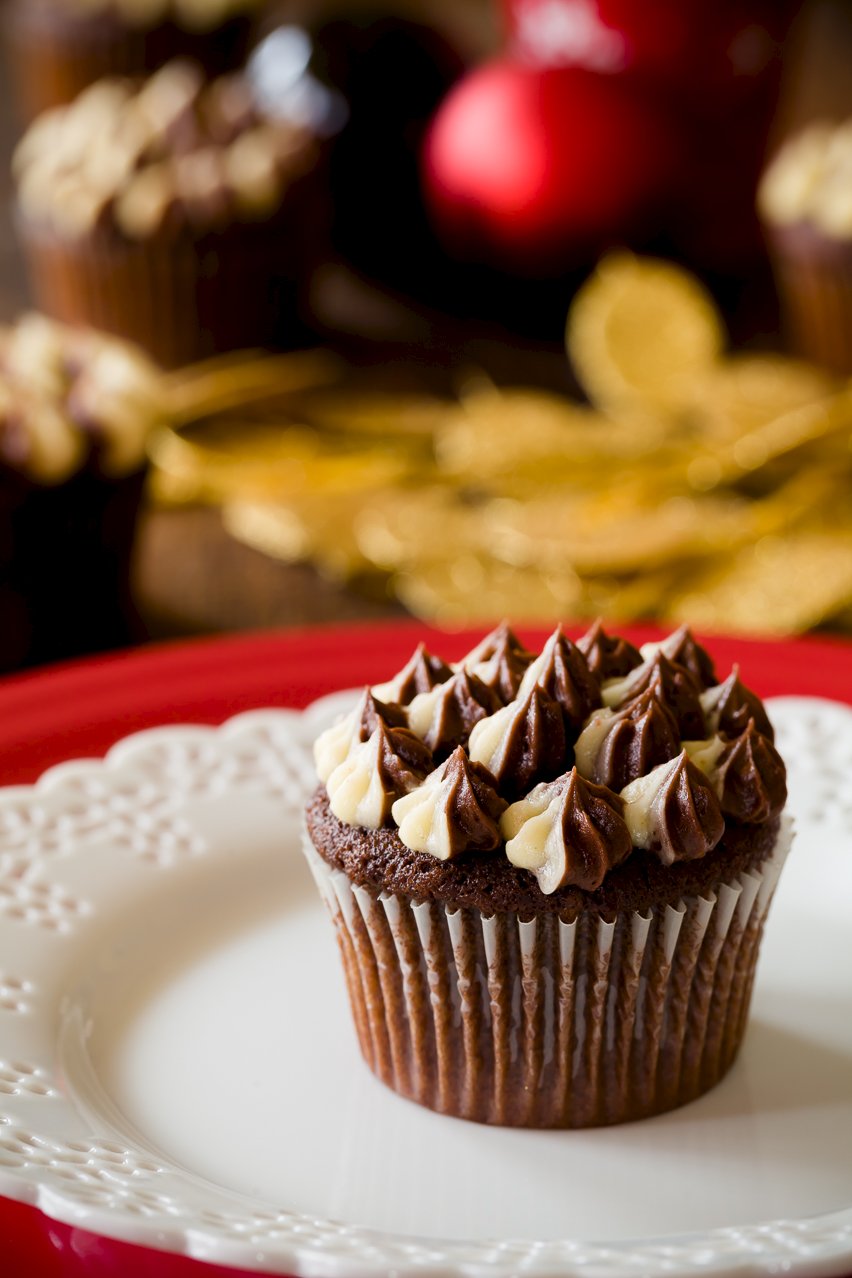 Get the recipe for these holiday-must-have chocolate eggnog Christmas cupcakes on Cake Boss Baking.