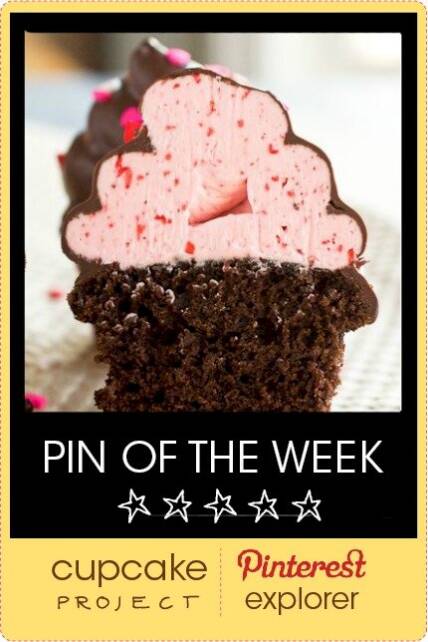 This week's Pin of the Week chosen by Pinterest Explorer Kathy Grinstead is chocolate covered strawberry cupcakes from Tara's blog, Smells Like Home.  I love the way that Tara describes these cupcakes:
I paired my favorite and go-to chocolate cupcake with strawberry Swiss meringue buttercream and then dunked the frosting in a coating of melted chocolate.  They are akin to the concept of Martha Stewart's hi-hat cupcakes but hello!  Strawberry Swiss meringue buttercream!  Dipped in chocolate!  How could you possibly go wrong with a cupcake that tastes like a chocolate dipped strawberry?!  That's right…get in line for one of these, people, get in line.
Who's lining up?
The Pin of the Week is on our hi-hat cupcake board (this board is for you, frosting lovers!).  Check it out and repin it!
This Week's Outstanding Explorer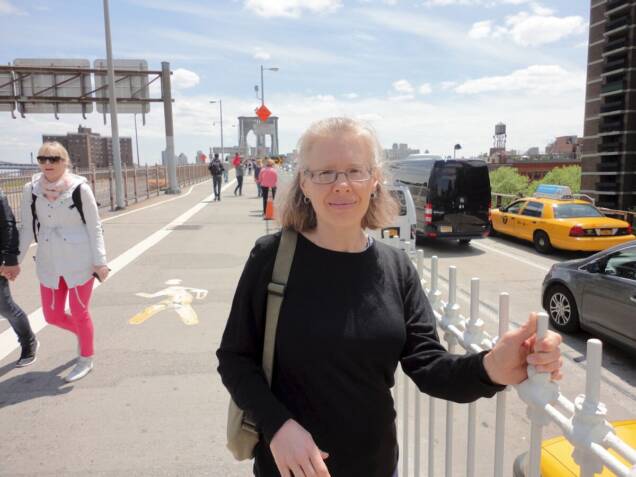 This week's Outstanding Explorer is Kathy Grinstead.  She's a fellow St. Louis resident with three grown children, one daughter-in-law, two cats, and a grand-dog!  We have never met, but I'd love to do so sometime!  Kathy is a woman after my own heart – she's not afraid to try new things.  At age 49, she decided to try one new thing every day for the year and blogged about the whole thing at Kathy at 49.  Some of the new things she tried were recipes and crafts, others were silly things like wearing two different shoes and seeing if people would notice (they didn't).  Now that her year is over, she blogs over at  The Second Half of My Life.
Although Kathy loves cupcakes ("Chocolate. Always."), she and her husband are currently watching their diets and her cupcake tins are used more often for muffins.  Kathy enjoys finding pins that are creative and inspiring, so of course her favorite pinboard is the Cupcake Fake Out board.
Congrats, Kathy, and thanks for all of your hard work!!