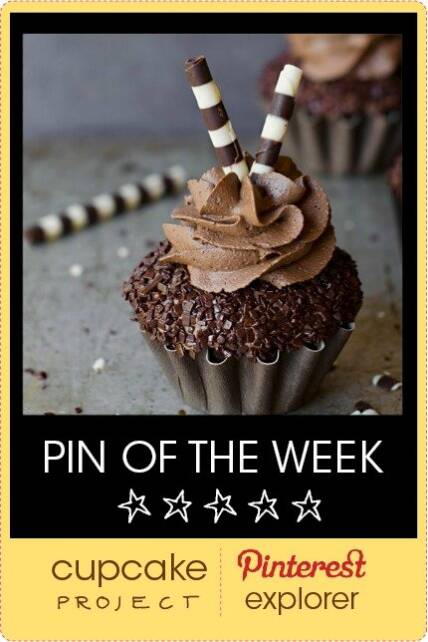 This week's Pin of the Week chosen by Pinterest Explorer Heather Duff is chocolate chai cupcakes from Bakingdom.  I love the whole idea of Bakingdom:
Bakingdom is about having fun and exploring new, and old, recipes. It's about good food, beauty, and knowing that ruling the kitchen is easier to do than you think. I'm simply here to eat, drink, and be merry, to try and find joy in the small things, and to have fun in this short life.
Don't you want to live in a kingdom devoted to those things?  Even if chocolate chai has no appeal to you (I'll try not to judge), you should head to Bakingdom just to see the adorable graphics on her site.  It's so homey.
This Week's Outstanding Explorer
This week's Explorer of the Week is Heather Duff from Perthshire in the heart of Scotland.  Heather writes a blog about books called Random Redheaded Ramblings.  Her favorite book is:
Although she doesn't have too many cookbooks on the blog now, Heather plans to add more in the future.  Heather's love of cupcakes comes from the fact that with cupcakes "anything is possible, I have seen savory ones, mad combos, drunken ones, anything can go."  Heather is a Pinterest addict and has over 300 pin boards!
Heather has also introduced me to the world of grown up coloring books.
Congrats, Heather!  Thanks for your pins!!