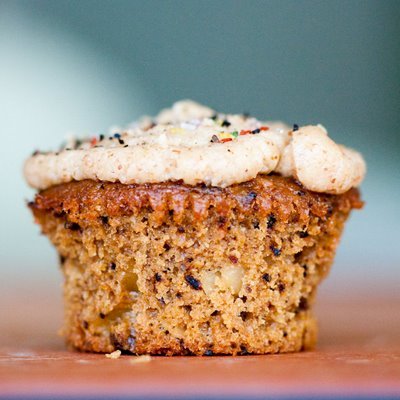 These carob cupcakes contain none of the key ingredients in carrot cake or zucchini bread and yet, as each taster took a bite, they would question whether carrots or zucchini were involved. The cupcakes actually contained chicory, dates, figs, and almonds, and had an almond butter frosting.
Regardless of the contents, tasters enjoyed the cupcakes. I certainly did! They were moist and very breakfasty – the perfect cupcake to have in the morning (perhaps with some Teeccino – the product that inspired the cupcake).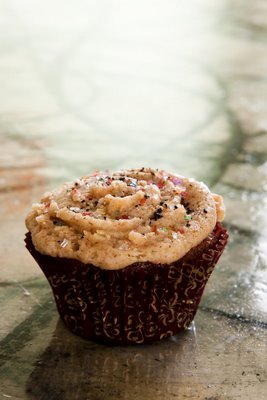 Who Will Make These Cupcakes?
This carob cupcake recipe is a Cupcake Project original. While I loved it, I would be shocked and thrilled if anyone else makes it since it requires so many unusual ingredients. However, there is one reader who should definitely make these cupcakes: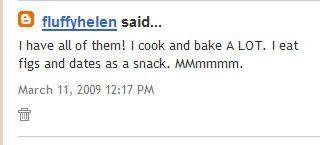 Fluffyhelen was the only reader who said that she had every unusual ingredient on my list.
A very (as in tonight) recent review of Cupcake Project on Is This Thing On said:
For Thanksgiving this year, I tried out CP's Sweet Potato Casserole cupcake and it was one of the best cupcakes I have ever made. I love to read about CP's crazy concoctions, but my budget and location in Maine make my list of wacky ingredients rather short. Because of this drawback, I give Cupcake Project 4 out of 5 sprinkles.
I understand the complaint, but if using wacky ingredients is the one thing to make me lose a sprinkle, I'll take it!
Carob Cupcake Recipe
If you've tried this recipe, please RATE THE RECIPE and leave a comment below!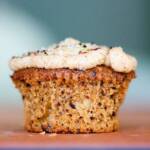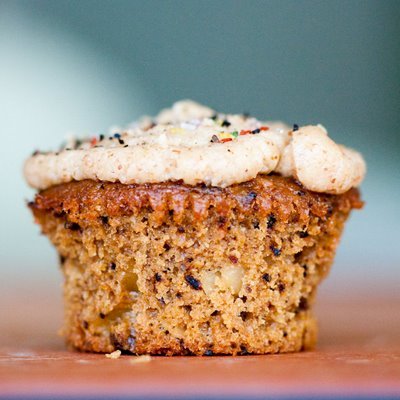 Carob Cupcakes with Chicory, Dates, Figs, and Almonds
Ingredients
2

C

flour

1 1/2

t

baking powder

1/2

t

baking soda

1

T

chicory

2/3

C

sugar

3/4

C

butter

room temperature

1/2

C

sugar

1

C

barley wine

if you don't have any, you could just use your favorite beer

1/2

C

carob molasses

2

eggs

2/3

C

plain yogurt

1/4

C

fig jam

1/4

cup

baking dates

dried dates pitted and smashed

1

C

slivered almonds
Instructions
Whisk flour, baking powder, baking soda, and chicory.

In a separate bowl, beat butter and sugar until light and fluffy.

Beat in eggs and yogurt.

In a small bowl, mix barley wine and carob molasses.

Alternately fold in flour mixture and the barley wine/molasses mixture, ending with the flour.

Stir in the fig jam, dates, and almonds.

Fill cupcake liners 3/4 full.

Bake at 350 F for 25 minutes.
Recipe Notes
The almond butter frosting recipe was the same one that I used on my apricot cupcakes. You can find the recipe in the apricot cupcake post. I dusted the top of the cupcakes with chicory and some sprinkles for color.
Almond Butter Frosting