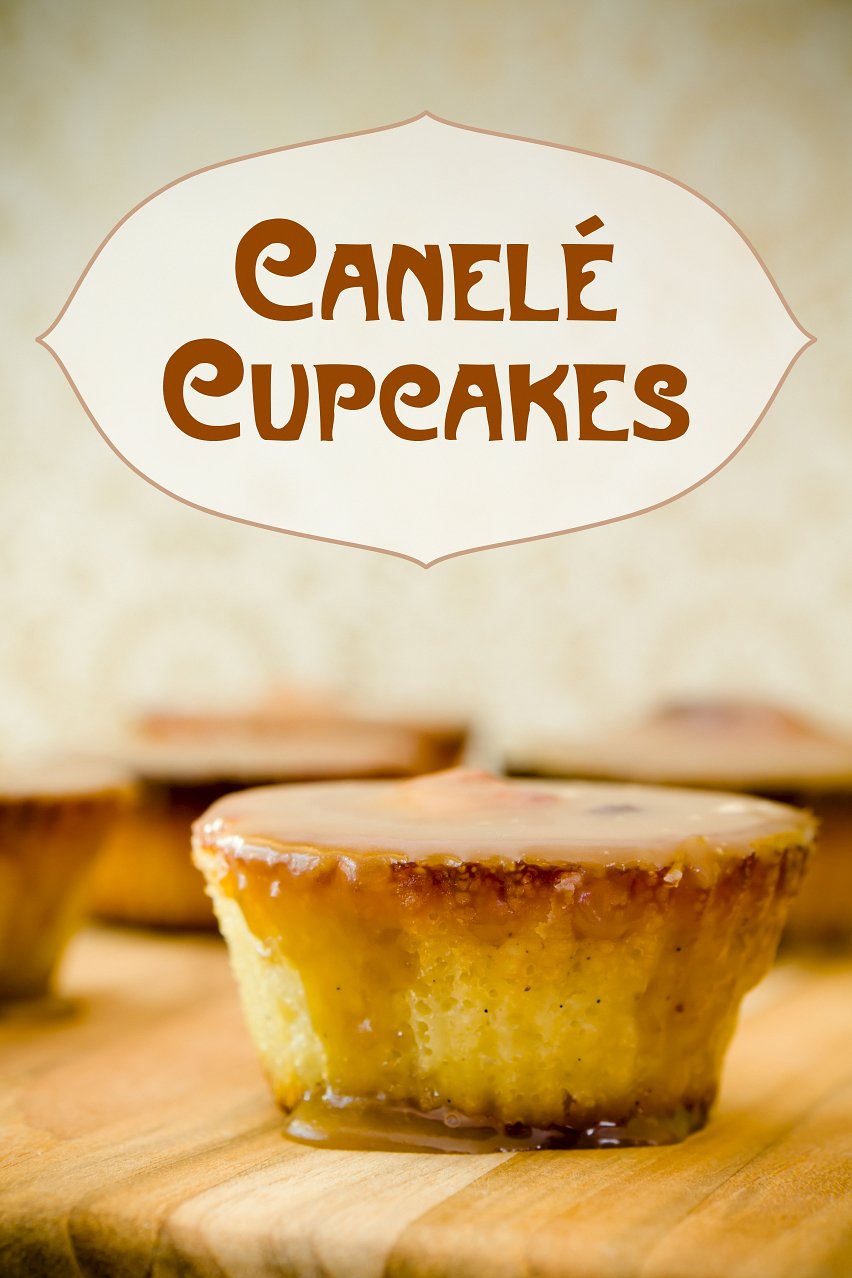 I took a bite of a canelé cupcake and the world froze. I had already been eating spoonfuls of spiced rum caramel sauce and knew that it could turn any dessert into a masterpiece, but when I spread it over a canelé cupcake (my version of the traditional vanilla and rum flavored French pastry with a caramelized exterior and bread pudding-like innards), a trio of cartoon bluebirds performed French love songs just feet away from me. It was all I had hoped for. The canelé cupcakes had taken three days to make (there's a two day wait while the batter rests in the refrigerator) and I had wondered whether the wait and the somewhat fussy recipe would be worth the effort. Yes! Yes! Yes!
Canelé Cupcake Recipe
Canelés are typically made in special canelé molds (copper or silicone). Like preparing macarons, making canelés is a finicky task. Pastry chefs take many measures to ensure that the canelé's color is exactly correct and that the texture is just the right degree of custardy. Chez Pim's detailed description of how to make the perfect canelés is one of the best posts that I have read on a food blog (on any subject). As someone who spent a ton of time developing the best chocolate cupcakes, I have tremendous respect and admiration for anyone willing to take the effort required to get a recipe right.
Pim advocated for the use of copper canelé molds, but she developed a method for making near perfect canelés in silicone molds. The only change that I made to her method when I made my canelé cupcakes was to use silcone cupcake liners instead of silicone canelé molds. I have not reprinted the recipe here and I encourage you to read it on her site.
Pim's method is detailed and her laundry list of things that can go wrong is intimidating. If you doubt your ability to successfully bake canelé cupcakes, please picture me in front of you (where the bluebirds will be when you are done) telling you that you can do it! If you need me to personally email you and tell you that you can make these, I will.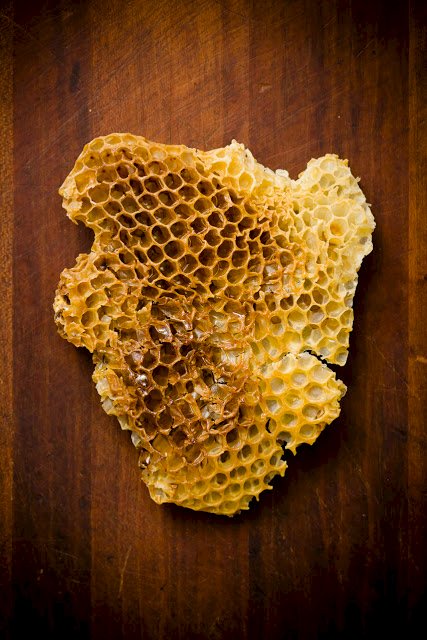 One more note about Pim's recipe: Pim's recipe called for brushing the silicone liners with a mixture of beeswax and melted butter. Luckily for me, I have a neighbor who raises bees and who was happy to give me some honeycomb that I could melt down to get some wax. While I did just that, and it seemed to do the job, I later learned that there is a much more complex process that you should use to remove beeswax from a honeycomb. Next time, I might buy beeswax or I might try skipping the beeswax entirely – it was VERY difficult to clean the beeswax-coated sieve and silicone liners.
Spiced Rum Carmel Recipe
To give credit where credit is due, Jonathan developed this spiced rum caramel recipe. He created it to drizzle over gelato, but it ended up being the pièce de résistance on the canelé cupcakes. I know purists will be appalled at the thought of a frosted canelé, but the caramel on the canelé cupcakes – just like the sauce on bread pudding – elevates the dessert to a decadent showstopper.
Ingredients:
3 tablespoons unsalted butter
1/2 cup brown sugar
1/4 cup spiced rum
2 tablespoons heavy whipping cream
Directions:
Melt butter in a small saucepan on medium heat.
Add brown sugar and stir continuously until just boiling.
Add rum and stir well.
Grab the edge of the saucepan's handle and tilt the saucepan slightly over the flame of a gas burner (or use a lighter with a long handle) to ignite the rum. Be sure to lean back as the flames will shoot up from the saucepan!
Continue to stir until the flames subside.
Stir in heavy whipping cream until just combined.
Remove from heat.
Cool until thick enough to spread over cupcakes.